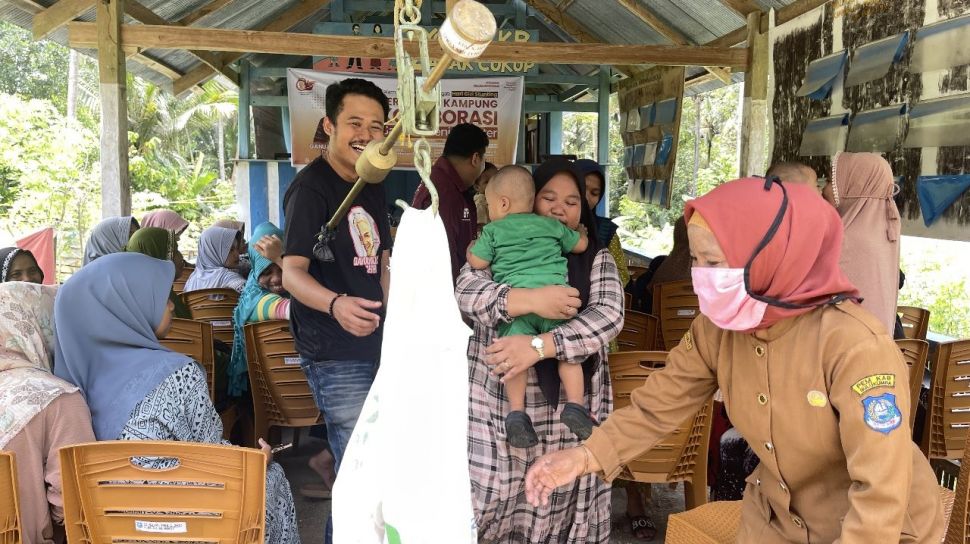 Suara.com – The Ganjar Millennial Center of South Sulawesi held a social service activity in the form of the inauguration of the Stunting Collaboration and Care Village in Bulukumba Regency.
The social service activity was held in Pataru Village, Herlang District, Bulukumba Regency, South Sulawesi.
According to the regional coordinator of the GMC Bulukumba activity, Andi Qippo, this was designed as a form of millennial concern for children aged 1 month to 2 years to avoid malnutrition or stunting.
"This is a form of our concern for the development of toddlers in Pataru Village to avoid malnutrition or stunting," said Qippo.
Also Read: Commemorating National Nutrition Day, GMC Socializes Efforts to Alleviate Stunting to Inaugurate a Collaborative Village in Bogor
Meanwhile, Labora as the coordinator in charge of the GMC Collaboration Village expressed his hope that in the future the community and GMC South Sulawesi could collaborate to provide space for young people to work.
"Alhamdulillah, the Collaborative Village GMC Coordinator for South Sulawesi has been inaugurated directly. Hopefully in the future we and the millennials in Pataru Village can provide our work and care for the surrounding community," said Labora.
Medina, a resident of the village, appreciated the establishment of the Collaboration Village.
He hopes that the children in his village will avoid malnutrition.
"It's great for young people to pay attention and focus on this problem of malnutrition and want to help children in this village. Hopefully this program will continue," said Medina.
Also Read: Economic Problems and Poverty Are Not Alone in Triggering Stunting