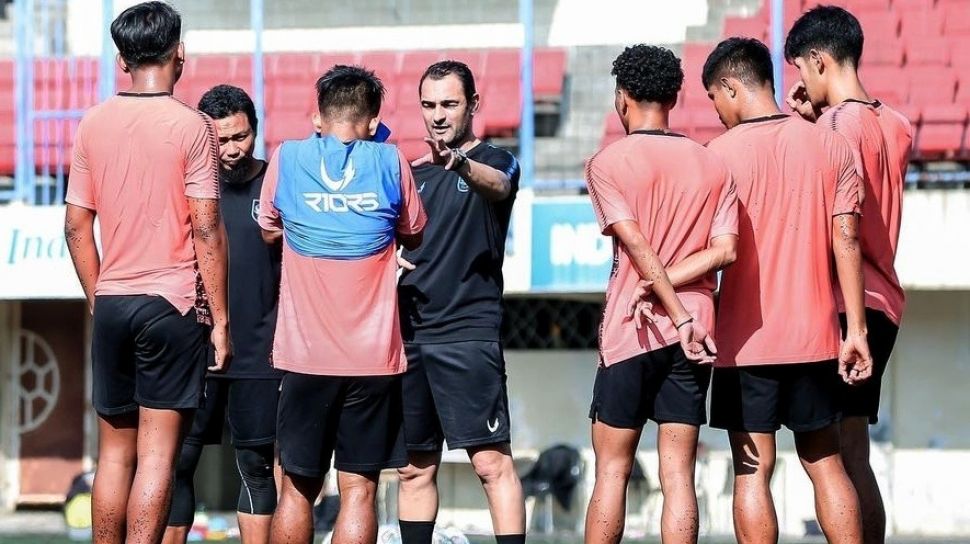 Suara.com – PSIS Semarang coach Gilbert Aguis said he and his coaching team would maximize the FIFA Matchday break to improve Mahesa Jenar's performance in the remaining BRI League 1 competition this season.
Quoted from the club's official website, Tuesday (21/3/2023), Aguis said PSIS Semarang did not give the days off to its players and continued to carry out training.
The decision was taken by the coach from Malta because PSIS Semarang will play several postponed matches, namely facing Barito Putera and Persebaya Surabaya during the international break.
"We continue to prepare ourselves to face the remaining matches. Currently the competition is on pause because of FIFA Matchday," said Aguis.
Also Read: Madura United Gives Holidays to Players at the Beginning of Ramadan
"However, we are still training to prepare the team for postponed matches such as against Barito Putera and Persebaya and recovering several players who are still injured," he continued.
Aguis hopes that the PSIS players can improve the team's performance both in terms of tactics, mentally and physically during the break.
He also asked for prayers and support from PSIS supporters because in the last few matches, Taisei Marukawa and his colleagues needed to work harder to get better results.
"We hope that the players will continue to improve in all aspects related to the game, both when we have possession of the ball or when we are in a defensive position," concluded Aguis.
PSIS Semarang will postpone the 20th week of the match against Barito Putera at the Demang Lehman Stadium, Martapura, Sunday (26/3/2023). (BETWEEN)
Also Read: Contract ends in April at Persik Kediri, Divaldo Alves said about his future