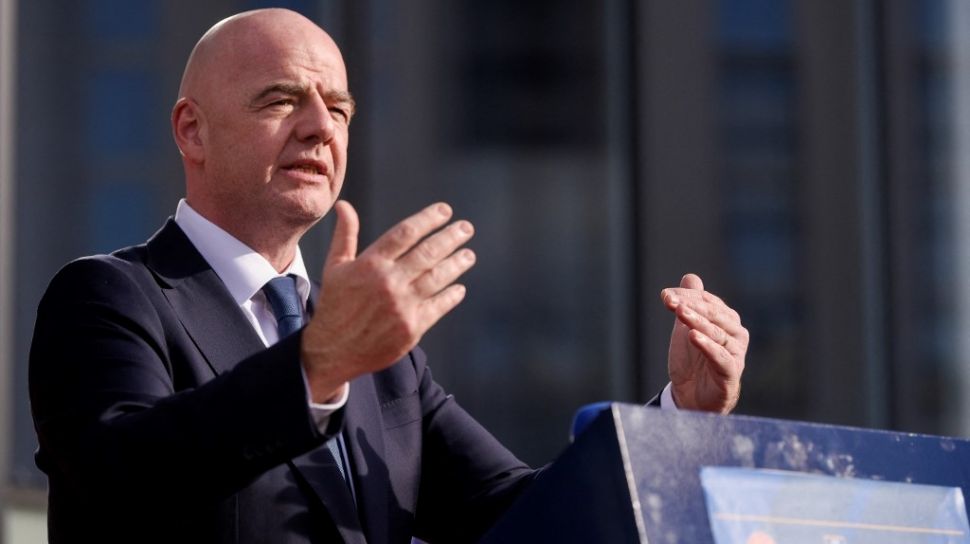 Suara.com – Gianni Infantino was re-elected as FIFA President for his second term of office, at the 73rd FIFA Congress which took place in Kigali, Rwanda, Thursday (16/3/2023) evening WIB. Infantino will legally take up the position for a term of 2023 to 2027.
"Being President of FIFA is an extraordinary honor, a great privilege and also a great responsibility. I am humbled and touched by your support, and I promise you that I will continue to serve FIFA, serve football around the world, and serving all 211 member associations of FIFA," Infantino said after his re-election as reported by FIFA.
For the first time in history, the FIFA Congress was held in Africa. The congress was opened by Rwandan President Paul Kagame. In his remarks, Kagame welcomed the delegates from the 208 member associations, and congratulated Infantino on the re-election of the Swiss as FIFA President.
Infantino emphasized FIFA's role in organizing competitions and developing football.
Also Read: FIFA Reportedly Won Marko Simic's Lawsuit against Persija
He mentioned that the 32 participating countries of the women's World Cup which will take place in Australia and New Zealand later this year will get a big increase in prize money to 150 million dollars. This number is three times the amount compared to when the last women's World Cup was held in 2019, and ten times greater than the 2015 Women's World Cup.
He also announced changes to the rules for the men's and women's U-17 World Cups which will see the tournament held every year. As well as the launch of the FIFA World Series and the revision of the World Cup which is currently participating in 32 teams, with the intention to provide more opportunities for teams from each confederation to be able to compete at the global level.
Continuing good organization has also been one of Infantino's key promises, including changing the rules of the transfer system and continuing financial resilience in the football pyramid.
For the next financial cycle, a revenue commitment of $11 billion over the next four years has been set. That marked a significant increase from the target of 6.4 billion dollars from the previous cycle, and an increase of 7.5 billion dollars in previously reported revenue.
The congress also featured a video from Gibraltar Football Association President Michael Llamas. For his role as chair of FIFA's human rights and social responsibility subcommittee, Llamas explained this was a commitment to carry on the human rights legacy of the Qatar 2022 World Cup, which will also support future FIFA tournaments.
Also Read: Winning a Lawsuit at FIFA, Persija Jakarta is Obliged to Pay Marko Simic's Salary, This Big
(Between)