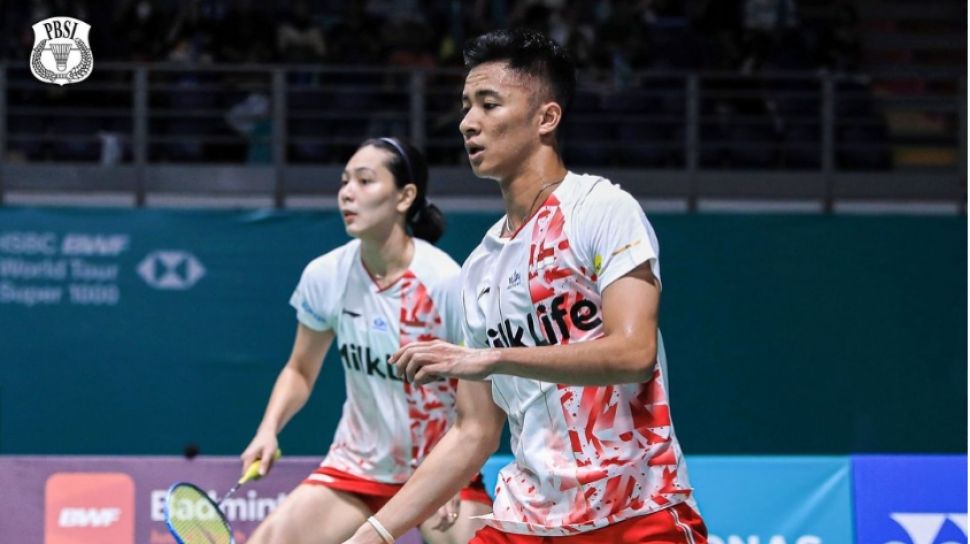 Suara.com – Mixed doubles Badminton Association (PB Djarum) Dejan Ferdinansyah/Gloria Emanuelle Widjaja have important assets ahead of the inaugural match of BWF World Tour Super 300 German Open 2023 at Westenergie Sporthalle, Mulheim, Germany, 7-12 March.
Dejan/Gloria will start their European tour to face Malaysian representatives, Tan Kian Meng/Lai Pei Jing which is scheduled to roll out on Wednesday (8/3).
The Red and White pair deserve to be confident because in the previous meeting they managed to defeat the mixed doubles of the neighboring country in the first round of the Super 750 India Open 2023 on January 17-22 with a score of 21-11, 15-21, 21-19.
"In Germany, we want to go step by step first. What is certain is that we hope to be able to provide the best," said Gloria on PB Djarum's official website, Monday, as quoted by ANTARA.
Dejan/Gloria have so far performed well in a number of tournaments. Even though they are classified as a new couple, slowly but surely they are starting to climb up into the ranks of the world's top badminton players.
Currently, Dejan/Gloria are ranked 17th in the world. Throughout the 2023 season, they recorded four tournaments with the best result reaching the semifinals at the Super 1,000 Malaysia Open 2023 on January 10-15.
Then reached the quarter-finals at Super 500 Indonesia Masters 2023 on 24-29 January and Super 300 Thailand Masters 2023 on 31 January-5 February. The rest reached the round of 16 at the 2023 India Open.
Even though they have entered the world's top 20, PB Djarum's mixed doubles coach, Vita Marissa, thinks that Dejan/Gloria still needs a lot of improvement.
"They still have a lot to improve on, especially for Dejan. Dejan has never been at this level. So this is all of a sudden. There are still a lot of evaluations, there's a lot to learn more for the future," said Vita.
Besides Dejan/Gloria, PB Djarum also sent Praveen Jordan/Melati Daeva Oktavianti to the German Open 2023 mixed doubles.
In the first round, Praveen/Melati were still waiting for the results of the qualifying round between Alexander Dunn/Ciara Torrance (Scotland) and Philip Birker/Katharina Hochmeir (Austria).