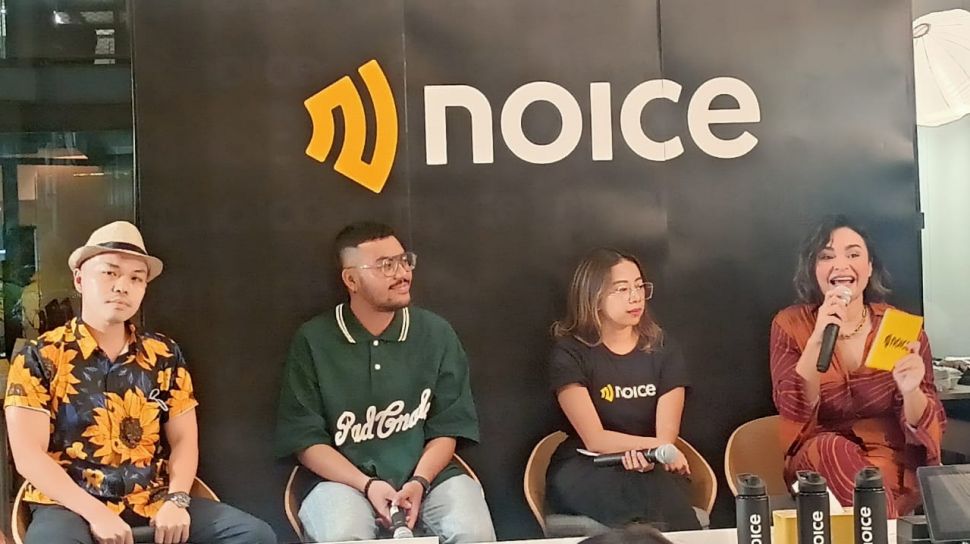 Suara.com – There are lots of fun ways to earn money. One of them is from the hobby of chatting which is then included in the podcast.
Content creators can discuss whatever they like. If it is in great demand, then most likely the money will come.
One platform that provides such containers is Noice. Through the Noicemaker+ program, content creators can earn money in four ways.
Creators will be divided into two categories, namely podcasters and livecasters.
Podcasters are creators who work through podcast content. While Livecaster is a creator who works through the Noice Live feature.
Niken Sasmaya, Noice's Chief Business Officer (CBO) describes the four ways. First, presenting a podcast with VIP content. So, this is a special podcast that only exists if the listener buys the content.
"We believe that good content doesn't always have to be free. If you want to consume quality content, listeners can help the creator (by paying for content)," explained Niken Sasmaya.
The second way is through "Listen to Episode First". In this program, listeners who pay can first listen to episodes before the broadcast schedule.
Third, Virtual Gifting at Noice. Here, content creators can also earn money from stickers sent by listeners.
Finally, open the Noice Live VIP room. Creators can open live rooms with special topics or guest stars. They can sell tickets to listeners to be able to hear the session.