We played the first few matches of Tekken 8 through 10 fighters in five different arenas.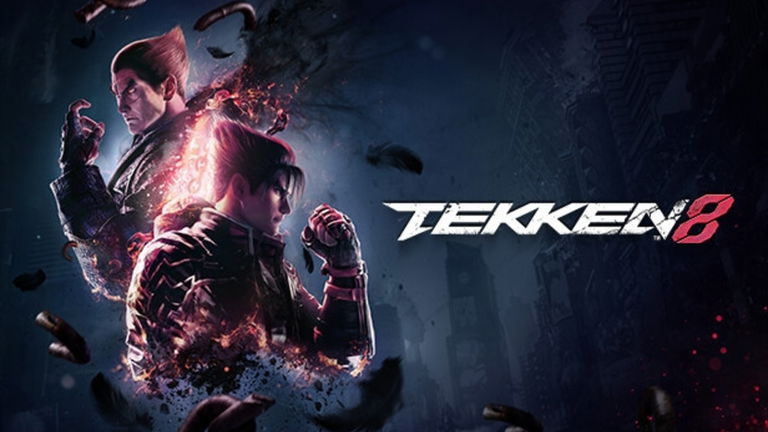 Tekken 8 will focus on the confrontation between Kazuya Mishima and Jin Kazama
join the conversation
After Tekken 7 became the greatest success in the fighting saga, it was surprising that Bandai Namco did not bet heavily on the eighth installment of the saga that accumulates 54 million games sold, 10 of them from this previous title. Thus, The wait for Tekken 8 is getting a bit longWell, six years have passed since its predecessor, which, although it is true that it enjoyed a long life, as a game currently requires a facelift in the new generation of consoles and PC.
Now, thanks to an event organized by Bandai Namco itself, we have had the opportunity to play the first combats of Tekken 8 with up to 10 characters in up to five different settings, which has helped us to get some first impressions of the fighting game that we now look forward to even more.
The confrontation of Jin Kazama and Kazuya Mishima
Few details are known about the history of Tekken 8, whose demo has not allowed us to learn anything new about it. After the fall of Heihachi, we only know that This installment will kick off the narrative six months of Tekken 7 with a devastating showdown between Jin Kazama and Kazuya Mishima.. In fact, in an exclusive interview with Katsuhiro Harada, chief producer of the saga, and Michael Murray, producer, both confirm that the confrontation between father and son will be the main axis of the game beyond the surprises that can be expected.
In fact, additionally we only know that Jun Kazama will return after 25 years of absence, since his last act of appearance as a character in the main saga occurred in Tekken 2. The character, who was only missing, could now mediate between the one who was his partner and the one who is his son, although the circumstances remain to be known. of his return and his intentions. However, Harada explained to us that by focusing the plot between Jin and Kazuya so much, Jun can also play an important role in a story they wanted to tell for a long time.
Beyond Jin, Kazuya and Jin, the returns of Jack-8, King II, Lars Alexandersson, Marshall Law, Nina Williams and Paul Phoenix are also confirmed, to which is added a character that we were able to meet and test exclusively: Ling Xiaoyuwho has not missed any installment of the saga since it debuted in Tekken 3. For now, their looks are very renewed, but the truth is that most have also evolved their way of fighting without leaving behind some of their signature movements .
Understanding the aggressiveness of Tekken 8
As soon as we got down to work to test Tekken 8, we wanted to understand what aggressiveness the game seeks to convey, what it wants to offer the most exhilarating experience for both players and spectators through a new combat system and evolved visual expressions. Precisely, the latter is the first thing that jumps to the eyes when seeing the game: its impressive visual and technical leap.
For the first time in the history of the saga, Tekken 8 has not started its development for recreational machines, but has opted directly for domestic systems and chosen the new graphics engine Unreal Engine 5 as the driver of its surprising evolution. On PlayStation 5, where we have been able to test the game, it is something that stands out as soon as you see a scenario in which two opponents jump.
For the most clueless, it should be remembered that the displacement in Tekken is in 3D, so checking the quality of the character models in high definition is easier. Although there are only 10 confirmed for now, all the fighters in the new game have been recreated from scratch, with high-fidelity hair and skin and the most striking and successful aspects. Also, thanks to the immersive graphicscan be seen in the reflection of the movements of the characters in the movement of the muscles themselves.
Definitely, the improvements in lighting and the visual effects of the characters are brutal, once again modernizing characters that we have known throughout or practically almost the entire saga. We have been able to play with Jin and company in up to five stages (Urban Square – Evening, Yakushima, Rebel Hangar, Sanctum and Arena), which also have interactivity. Some elements are destroyed, because you fight them cause effects, while the characters can be stained, although all this it doesn't distract the player and just makes Tekken 8 look more realistic as well as spectacular.
It is worth mentioning that the scenarios have different versions, having been able to test Urban Square at night when there are spectators cheering and the lights give a livelier touch to the fight. On the other hand, there are scenarios in which we can throw the opponent to a lower floor to turn the tableswhile others wait for the final round to destroy their ground floor to move the resolution of the fight to a different scenario.
This is the new combat system of Tekken 8
Since its announcement in the State of Play, Tekken 8 promised to offer a renewed combat system that continues to evolve what was seen in the previous installment. To emphasize aggressiveness, the feeling that our first fights have left us is that this new game is much more offensive and has focused on improving the specialties and unique characteristics of each of the fighters. How has this been achieved? Thanks to System Rage.
First is the Rage State, which activates when the fighter is low on health, increasing their attack power. Likewise, we have an opportunity to make a Rage Art as a "final attack" as it happened in Tekken 7 with just pressing R2 on PS5. However, this new game leaves Rage Drive behind. On the other hand, we can recover different amounts of life blocking large attacks or air combos that generate a recoverable part of life by attacking or protecting us later.
However, the biggest novelty is the Heat System, whereby for a period of time we can be more aggressive and do more damage with our attacks. In these first games It was the characteristic that gave the most juice to our combats, because although this function can only be activated once per round of combat, its 10 second duration can be extended if we are good at fighting and cause damage. Through a special attack or caused by a combo, in this system the combat is truly much more aggressive, having even a final Smash that consumes all energy and causes great damage.
It should be noted that the Tekken Project team has not only made an effort in the visual and technical aspects, since focusing purely on the traditional combat techniques for each character we found new movements for each of them. The magic of the techniques lies in being able to perform them using the required combination of buttons, being even more powerful thanks to the systems explained in the previous paragraphs. To do the numbers, Kazuya has 97 techniques, 17 of them main, while the recently announced Xiaoyu raises the numbers to 137 techniques, with 18 main ones. The record holder, King, exceeds 200.
A game for new and familiar players
For now, it seems that Tekken 8 does not leave behind anything that any lover of the saga is going to miss. Although it is true that we do not know its game modes or definitive squad of fighters, in terms of playability it has already conquered us enjoying only traditional combat, while at a technical and visual level it has surprised us, because although it is true that we have spent years of great proposals, in the field of 3D fighting it is the most promising project we have tested.
In addition, the title will invite new players to enter its world. While it is true that the magic of Tekken is discovering the techniques of the fighters and taking advantage of the many unique characteristics of their characters until you find your favorites that lead you to achieve more victories, now we can press L1 to display a small list of movements we recommend that, if it is very simple and only shows basic attacks and some combos, it works perfectly to fight with dignity and introduce us to the game.
Who will win the new King of Iron Fist Tournament?
In the absence of knowing more about its history, modes or list of characters and final scenarios, the combats that we have been able to test from Tekken 8 show us that the saga will return with a delivery that can go much further than Tekken 7. The evolution of their combats is most noticeable, showing that it is a game that would only be possible on the new generation of consoles and PC. Looking ahead to its final version, we only know that it will reach PS5, Xbox Series and PC, although after playing it we believe that it won't be long before its development enters a final stage that can give us a close release.
Although it is true that this year Street Fighter 6 or Mortal Kombat 12 can already be expected, Tekken 8 has become our most desired fighting game after getting the hang of it. Luckily, the continued reveal of character gameplay will be followed by bigger news. After now checking its playable quality in combat, we will have to wait to find out that of its rest of the content, and who knows if Bandai Namco finally surprises us with a release by the end of 2023 or the beginning of 2024.
join the conversation