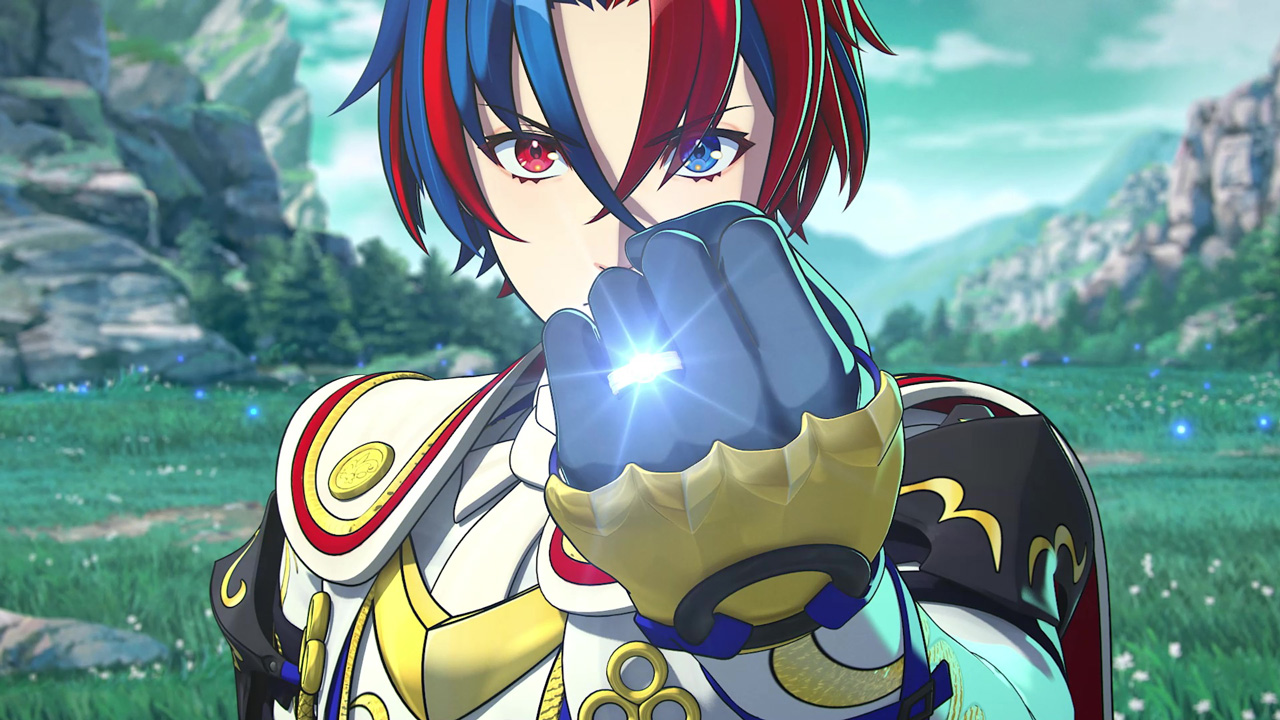 The Dragon God's adventure continues with the launch of the latest Expansion Pass pack Fire Emblem Engagecoming for Nintendo Switch il April 5th. The Fire Emblem Engage Expansion Pass Trailer – Evil Chapter Trailer (which you can view at the bottom of the story) reveals a twisted version of Elyos. Together with the twin dragons Nel and Nil, Alear embarks on a new journey to collect seven Crest Bracers.
After completing the Chapter 6 and having unlocked the ability to transform objects using the Ancient Well in the Somniel, it will be possible to access the additional story The Evil Chapter. As players complete the Malign Chapter story, new allies for the main game, new unit classes, and a variety of items will become available.
This is a general description of the game:
Fire Emblem Engage: Every thousand years, legendary heroes called Emblems imbue one with extraordinary power with the 12 Emblem Rings. As the ritual approaches, Alear, the Dragon God of prophecy, awakens to collect the rings and bring peace to the continent. However, the Evil Dragon Sombron, archenemy of the Divine Dragon, pursues his nefarious goals and wants to take possession of the rings in turn. Only Alear and those who remain loyal to the Dragon God stand against Sombron to prevent the total destruction of the continent…
Players take command of the Dragon God's army to face enemies in turn-based strategic battles on the continent of Elyos. Every battle is different and requires different strategies and tactics. The weapon triangle is crucial in battles. Each type of weapon has an advantage over another type: swords have an advantage over axes, axes over spears, and spears over swords. Some heroes use special arts that allow them to gain an advantage over enemies using bows, tomes, and knives.
Furthermore, the game offers a large variety of difficulty levels and game modes, suitable for more or less experienced players. Normal, hard and crazy levels are available, as well as an automatic mode, perfect for those looking for a more relaxing gaming experience. In beginner mode, defeated allies come back to life, while in classic mode they are lost forever. If a player makes a fatal mistake during battle, he can use the Dragon Chronogem to go back in time and try again.
The fourth and final pack of the Fire Emblem Engage Expansion Pass DLC will launch on April 5th. It introduces more class types and a new story scenario – Evil Chapter – with new characters, locations and maps to discover.
Below you can see the trailer, reminding you that this expansion was announced during the Direct in early February.