Fire Emblem Engage DLC 4 tells it all. Epic of the Fallen arrives in April with 4 characters and a new story. This is how it activates!
The last installment of Expansion Pass of the new Fire Emblem for Nintendo Switch just told it all. Nintendo has announced the Epic of the Fallenfourth and last DLC of Fire Emblem Engage that will take us to live a new story in Elyos, and for which we already have a release date and tons of details.
The Big N has published a new trailer full of details and disclosures about this downloadable content. To begin with, it will take us to team up with four characters who were villains in the main campaign. Alear will have to join forces with the four windsalternate version of the Four Hounds composed of Celestia (Zephia), Gregory (grey), Madeline (Marni) y Mauvier. They will be able to join the team in the main campaign after completing this additional story.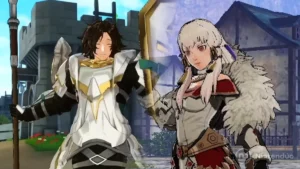 Fire Emblem Engage looks very different, but how much have its graphics improved compared to Three Houses? Check out.
Besides that, upon completing the Epic of the Fallenwill unlock the Mage Gunner and Caster classes, which will be activated by the items Mystic Backpack and Magic Cannon obtained as a gift. They will also be obtained as reward the following objects:
HP Tonic Tonic Fu Tonic Hab Tonic Speed ​​Common Missile Magic Missile Poison Missile Basic Book Advanced Book Master Book Master Seal Second Seal
How can I access Fire Emblem Engage DLC 4?
To access the fourth DLC of Fire Emblem Engage: Epic of the Fallen, you have to follow the following steps in the main quest:
Complete Chapter 6 of the story. Unlock the ability to transform objects in the Somniel's Ancient Well. Visit the ancient well to trigger a conversation between Vander and Alear. You can now access the new story. You have activated the DLC.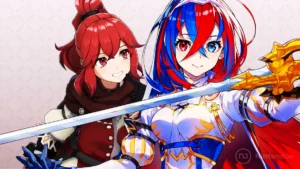 The community has discovered that, in the West, Fire Emblem Engage has censored several romantic dialogues with minor characters.