The relationship between EA and the soccer body recently broke down.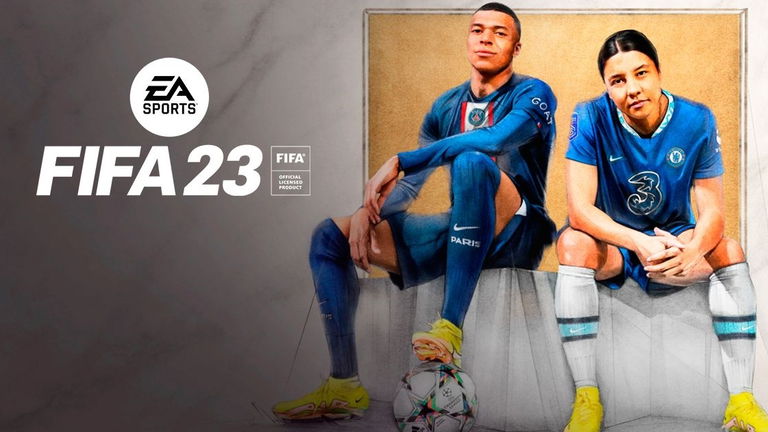 FIFA 23 is the latest installment of the popular saga
join the conversation
Today this is no longer news, but for those who are unaware of this fact, know that FIFA as we know it is over. This is due to the fact that, after having come to nothing in the renewal of the use of the license with the homonymous football organization, EA has decided to go its own way with a franchise of the king of sports that in the future will be known as EA Sports FC, which will essentially be the same game, but with another name.
Given this, it must be said that both Electroinic Arts and FIFA are already moving chips, since, after all, the company and the organization will launch games that will compete with each other when it comes to selling more. In fact, on the part of the Americans, it should be noted that EA Sports FC has closed agreements with the big leagues, so movement is being seen around start this contest for saleswhile FIFA has only given statements at the moment.
Infantino declares that FIFA is the only trustworthy brand for players
Under this same premise, the president of FIFA, Gianni Infantino, recently stated during his victory speech after being re-elected to his position without opposition that there are plans to create a new saga of soccer video gameswhich aim to be superior to those of EA, thus setting a new standard in the video game industry according to his words.
All this has been collected by Martyn Ziegler, sports journalist from The Times, who was present at the gala, collecting that according to Infantino, the upcoming FIFA will always be the best soccer games for any boy or girl, encouraging that soon we will have news about it. Of course, despite his words, it should be noted that today it is unknown if there will be a FIFA 24 this year, this being something that is difficult to believe in view of the fact that, if so, something would have already been said. Furthermore, it would be impossible to make a title of this caliber with such little time.
Infantino says FIFA will go head-to-head with EA Sports by launching rival video game (EA Sports refused cash demands to keep FIFA's name)
"The new FIFA game – the FIFA 25, 26, 27 and so on – will always be the best egame for any girl or boy, we will have news on this very soon."

— Martyn Ziegler (@martynziegler) March 16, 2023
For the rest, it only remains to point out that at the moment we only know two things, the first being that EA Sports FC will be shown in July 2023 and that the FIFA Ultimate Team envelopes could be in danger, this being a major setback if we take into account that they are part of EA's main income.
join the conversation