Suara.com – Ferry Irawan finally underwent the first trial in the domestic violence case against Venna Melinda. The trial took place at the Kediri District Court, East Java, Monday (27/3/2023).
In the trial with the agenda for reading the charges, Ferry Irawan was present accompanied by his lawyer, Jefrry Simatupang. While Venna as the reporter was not present. Because of Venna's absence, Ferry's lawyer threatened Verrell Bramasta's mother.
After the trial, Ferry Irawan took the time to conduct interviews with journalists. There, the 45-year-old actor admitted that he had not committed domestic violence.
Apart from that, Ferry Irawa was also not willing to be detained. He felt his detention was due to an imposed system.
Also Read: Undergoing the Initial Domestic Violence Trial, Ferry Irawan Kekeuh Not Conducting Domestic Violence on Venna Melinda
Ferry Irawan also admitted that he had been silent all this time because he did not want to expose his household's disgrace.
The first trial of the Ferry Irawan domestic violence case became one of the news choices from entertainment Suara.com throughout Monday (27/3/2023). In addition, we have also collected other selected news that are no less interesting.
What's the news, read more here:
1. Mutia Ayu finally reveals Gewa's face, Princess Glenn Fredly's beauty also reaps praise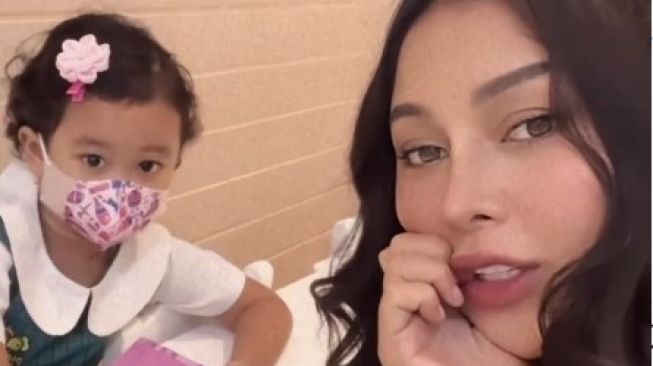 Mutia Ayu and Gewa. (Instagram)
Glenn Fredly and Mutia Ayu's child, Gewa Atlana Syamaim Latuihamallo is now three years old. But during that time, Mutia always kept the princess's face a secret.
Also Read: Muzdalifah Visits Nassar at the Hospital: I Love and Love Papah from Children
This time, Mutia Ayu finally revealed Gewa's face. Actually, Mutia often uploads moments with the princess, but the princess's face is always hidden.
Read more
2. Ferry Irawan feels betrayed by Venna Melinda to win a chair on the board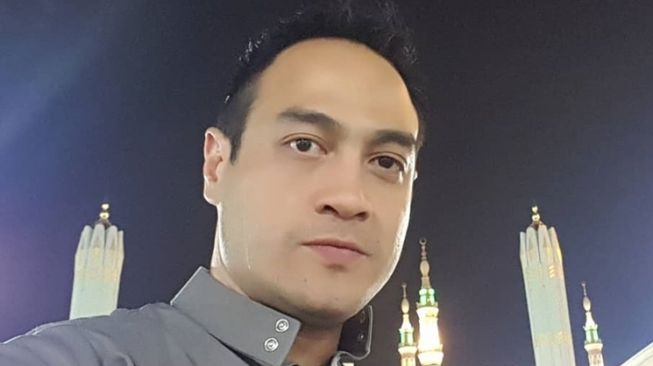 Ferry Irawan (Instagram/@ferryirawanreal)
Ferry Irawan underwent the first trial of the domestic violence case on Monday (27/3/2023). The trial which was held at the Kediri District Court, East Java, was not attended by Venna Melinda as Ferry's wife and reporter.
Ferry Irawan was seen wearing an orange vest and cap. Before the trial, Ferry again firmly stated that he was not the perpetrator of domestic violence.
Read more
3. Fact Check: Nassar Died After Falling in the Bathroom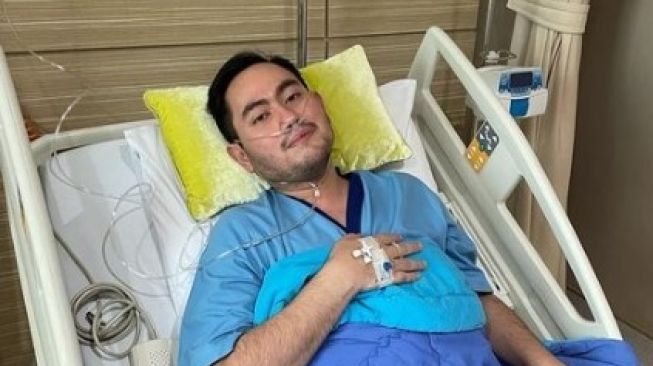 King Nassar sick (Instagram/@kingnassar88)
Unpleasant news came from dangdut singer King Nassar. The KDI dropout singer is said to have died.
As is known, Nassar is currently being treated in hospital. Then, the news of Nassar's death was uploaded by the Celebrity Sensation YouTube account.
Read more
4. Bringing up the Gambling Case of Mak Vera in Singapore, Nikita Mirzani Accused of Being Lonely Again Job: Anyepin!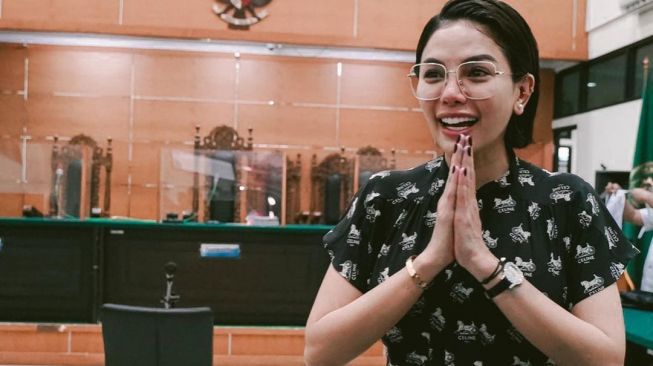 Nikita Mirzani (Instagram)
Nikita Mirzani suddenly nudged Mak Vera, manager of the late Olga Syahputra. The case was still related to gambling in Singapore until the comedian's money ran out.
In a video that went viral on TikTok, Nikita Mirzani said that Olga Syahputra's manager was an evil figure. Because when Billy Syahputra's older brother was being treated in Singapore, he was engrossed in gambling.
Read more
5. Bringing a New Girlfriend to the Family, BCL Was Invited by Netizens: Not Being Buried Next to Ashraf Dong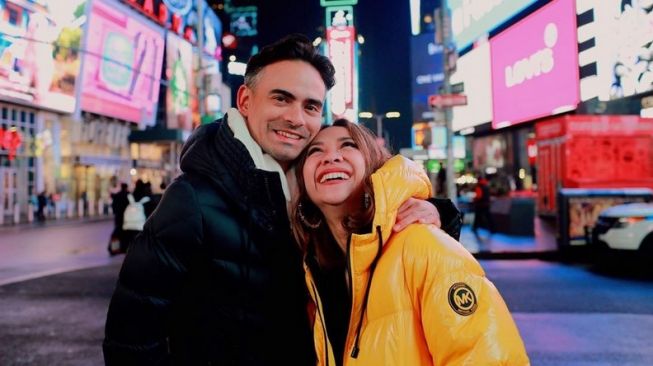 Bunga Citra Lestari and husband, Ashraf Sinclair (Instagram)
Bunga Citra Lestari or BCL celebrated its 40th birthday on March 22. During the celebration at that time, BCL was in the spotlight because of his prayer style that resembled Christians and the presence of Tiko Aryawardhana, who was suspected of being his new girlfriend.
Not long ago, BCL celebrated its birthday again. However, this time he celebrated with his parents, children and extended family. In this family celebration, Tiko Aryawardhana was also present.
Read more
6. Alshad Ahmad's scandal is in the spotlight, video of Tiara Andini crying during a viral stage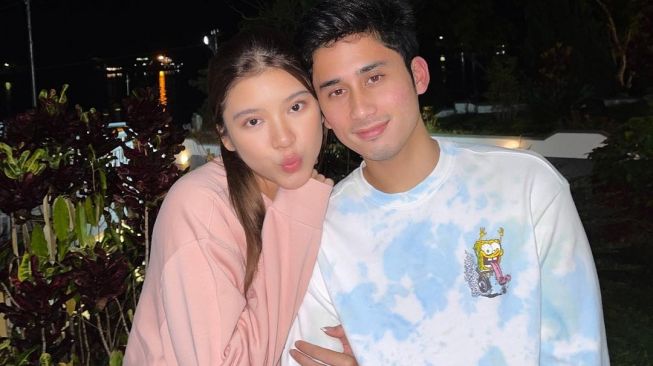 Tiara Andini and Alshad Ahmad. (Instagram)
The moment Tiara Andini cried during a stage managed to become the spotlight of netizens. This was revealed in the latest upload of the @lambe_turah account on Instagram on Monday (27/3/2023).
In the posted video, Tiara Andini looks beautiful wearing a blue dress. Tiara Andini sings her signature song, entitled Forgive Me #TerlanjurMencinta.
Read more
7. This woman confides in being blocked by Syahrini after commenting on her clothes, netizens: she is really thirsty for praise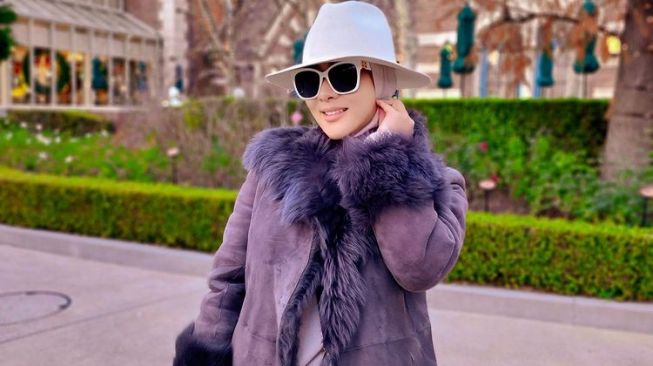 The Moment of Syahrini Traveling at USJ. (Instagram/princesssyahrini)
Syahrini is back in the conversation, because he is seen as thirsty for praise and likes to block netizens who comment on his appearance.
Starting from the story of a TikTok user @fierlia15, who claimed that he was blocked by Syahrini after commenting on the style of Reino Barack's wife.
Read more