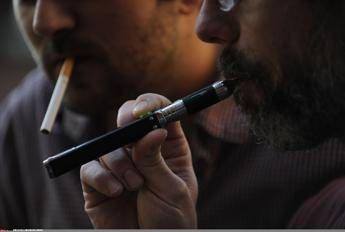 "For decades now people have been trying to combat smoking with bans, but this strategy has never led to the desired results. It is enough to study the national statistics on the prevalence of smoking to realize this. Extending these bans also to nicotine products without combustion lacks the rationale on solid medical-scientific grounds. The proposal is moved on purely ideological and emotional grounds. We must stop putting cigarettes that release thousands of toxic substances and tar on the same level with products without combustion that are decidedly much less toxic". Thus the founder of Coehar, the international research center for the reduction of harm from smoking established in 2018 at the University of Catania, Riccardo Polosa, and the director of Coehar Giovanni Li Volti, intervene on the possibility of reaching a greater grip on smoking bans for e-cigarettes and heated tobacco devices.
"Combustionless alternatives have proven to be 95% to 99% less toxic than conventional cigarettes – underlines Polosa – and today represent the only real solution for a health policy that lacks a rational proposal for all those who are unwilling or unable Countries such as Great Britain, Japan, Sweden, Norway and New Zealand, where a health policy open to risk reduction has existed for years, have recorded a collapse in the sales of conventional cigarettes and the eradication of smoking even among young people – he points out – Furthermore, the US FDA, the most important health authority in the country, recently approved the marketing of these products by clearing them as appropriate for the protection of public health".
"How does this text, which we would like to approve, intend to help those who have to stop smoking to do so in Italy?" asks Polosa. "How will the health system help diabetics, schizophrenics, hypertensives, pregnant women and millions of other patients to give up smoking? We want to know why in this war against smoking we send our doctors to the front and with what weapons?", he asks Still. "We have left them without any defense for years – he says – Behind the doors of anti-smoking centres, hospitals, wards and even schools there are doctors who must welcome patients and give them a concrete answer and not a ban. What an answer should it be given according to the minister? Let's be serious, because no one cares to listen to those who produce scientific data on the matter? The diffusion of electronics has managed to stem a plague that for decades has produced millions of deaths ".
"Just today – remarked Li Volti – the Coehar of the University of Catania celebrates 5 years since its establishment. There are 85 experts from every scientific field among the members of the Coehar and in a few years, thanks to the work of dozens of researchers and collaborations started all over the world, we have managed to publish more than 130 studies on the reduction of smoking harm in the most prestigious scientific journals. We have given Italy the leadership in world research on the subject. When will we be listened to?".