Goku's son has always had too high a hidden potential.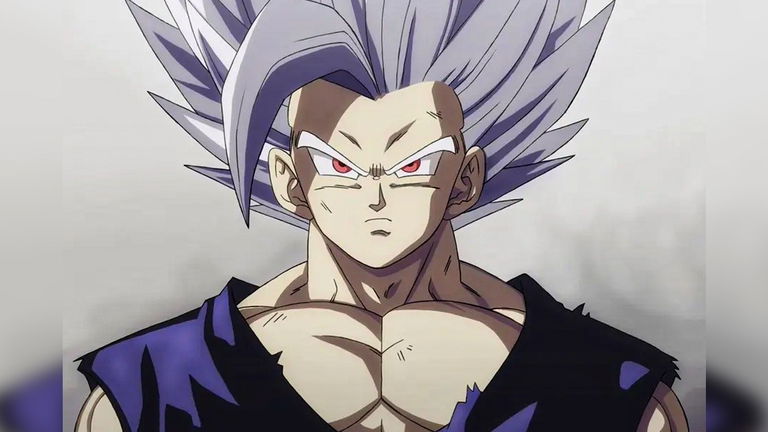 Gohan beast is the new transformation of the saiyan
join the conversation
For years we have been able to see how Goku and Vegeta have been training in order to become much stronger, thus giving rise to the fact that they currently have such a high level of power that the rest of the allies in the series can only serve as support. However, it may This will change soon in the Dragon Ball Super mangaas Gohan could once again reclaim his place as the strongest Z Fighter.
This is because they have already given us the first indications that this will happen, especially if we take into account that the beginning of the superhero arc that will adapt the events of the Dragon Ball Super: Super Hero movie, in which Gohan and Piccolo got new transformations which put them on the same level as Goku and Vegeta. In fact, the role that Gohan Beast could have in the future is especially important if we take into account that was able to defeat Cell Maxan enemy said to be stronger than Broly.
Piccolo confirms to Pan that Gohan is much stronger than Goku.
Be that as it may, focusing on what has happened recently, it should be noted that in chapter 91 of the Dragon Ball Super manga, which marks the beginning of this new arc, we have been able to see, as in the movie, that Piccolo is training Panthe daughter of Gohan and Videl, while the little girl asks the namekian Who is stronger, if his grandfather Goku or his father. And about this, Piccolo, who is considered the most intelligent of the Z Fighters, answers that Gohan.
It should be noted that in this case Piccolo does not refer so much to the level of physical strength that each of these two warriors currently have, but rather refers to the Gohan's hidden potential, which allows him to be strong even without training. However, in the event that he did and proposed it, could become the most powerful Z Fighter.
In fact, this could be seen in Dragon Ball Z's Buu arc when the Supreme Kai awakened his latent potential, which came hand in hand with Gohan being the strongest at the end of the series, making it clear that this character perfectly he could outshine his father and Vegeta if he put his mind to it. What's more, there have been many fanarts imagining this character in all his potential.
Gohan is more focused on studies than on battles
However, despite everything, a series of factors must be taken into account in relation to Gohan, since, on the one hand, the hybrid between Saiyan and human has been characterized in recent years in focus more on studies than battleswhich led him at the time to physical exhaustion to such an extent that transforming into a Super Saiyan almost cost him his life in the Resurrection of Frieza arc.
In the same way, the attempts of Akira Toriyama and Toyotaro to return it to its former glory so far they have not been of much usesince despite being the leader of Universe 7 in the Tournament of Power and returning the mystical state to him, he could not do much, being the sixth eliminated from his team in said tournament.
Therefore, all hopes are now placed that Gohan Beast and the development that they can give himsince if this is a transformation that is not seen anymore, it will feel like a new way to waste the potential that Gohan has.
join the conversation