Stellantis announced a few months ago to revive Lancia. To reinforce that message, Lancia presented a floating UFO case. Now there are already some more concrete images of something that can be a car. Or could it even be the stern of an electric Lancia Stratos?
In a press release, Lancia announces that the brand will introduce the 'Lancia Concept' on April 15. Unfortunately, the images above are all we get to see of the car for now. There was also the virtual exhibition of the 'Lancia Metaverse'. In it is a car under a canvas, which is the Lancia Concept. In addition, there are two more renders of the new logo of the Italian brand. Lancia already released those images last year.
Hint at an electric Stratos
What is immediately striking about the new images are the round taillights. Of these, Lancia admits that they were inspired by the taillights of the old Stratos. A first hint at an electric Lancia Stratos. In addition, you can see in the first image that Lancia goes along with the very latest trend on tailgate. Indeed, instead of the logo of the car brand, there is now the word mark. Speaking of the tailgate, the horizontal lines on it are derived from the 1970s Lancia Beta HPE.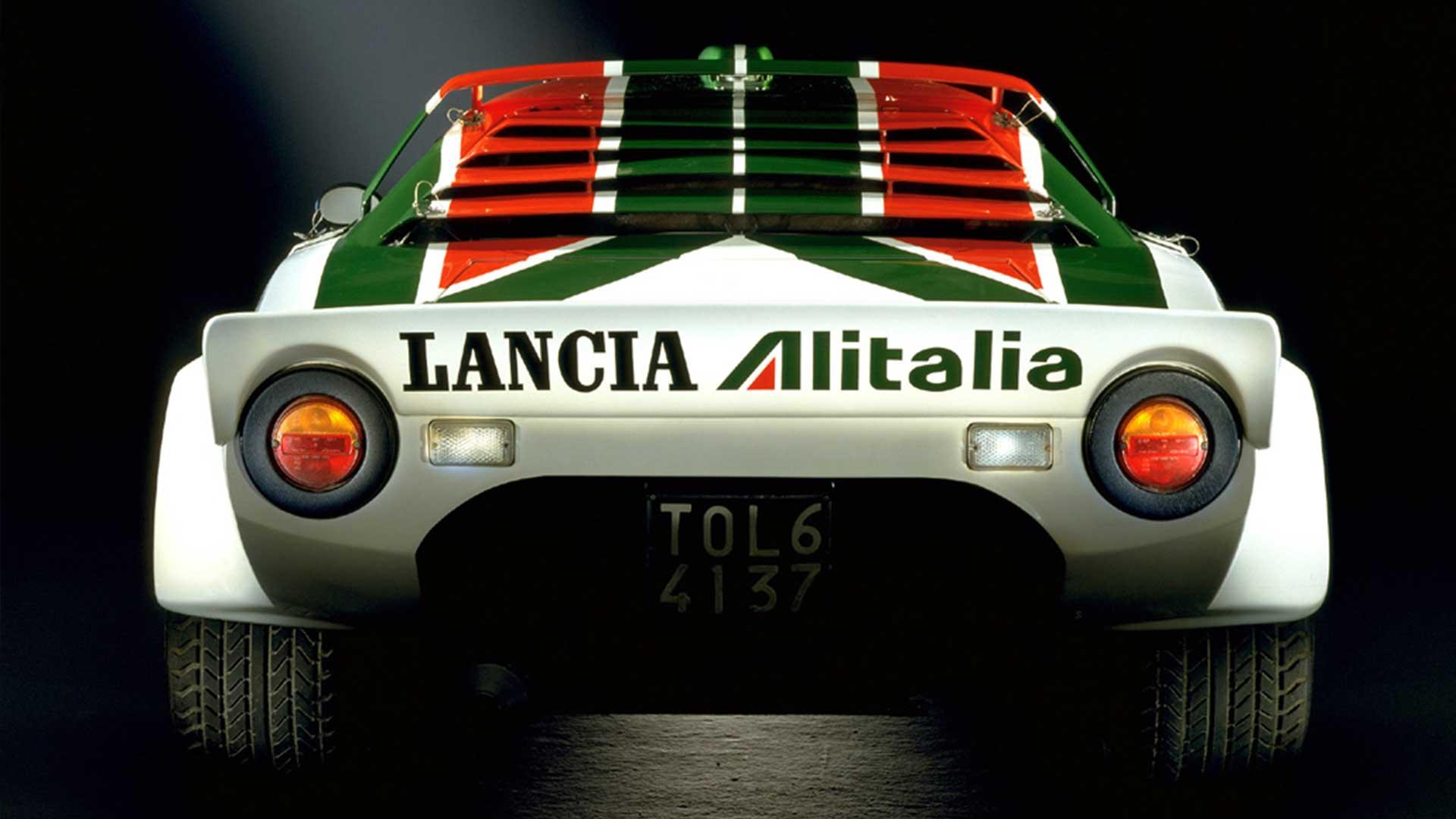 In the second image, according to Lancia, you should see 'an innovative circular roof', which should offer the occupants a panoramic view of the outside. Exactly yes. What Lancia's big boss, Luca Napolitano, also wants to say is that the car will be fully electric. The concept 'represents the evolution of the Lancia PuRa Zero'. That's that spaceship mentioned earlier, remember?
"The Concept is the first car of (Lancia's) new generation with parts that are on the future models in terms of design, sustainability, technology and electrification. I'm sure it will impress all Lancia fans around the world," says Napolitano. So world, fancy some off-roading in an electric Lancia Stratos?