Discover everything you need to fully enjoy these two Diablo IV betas.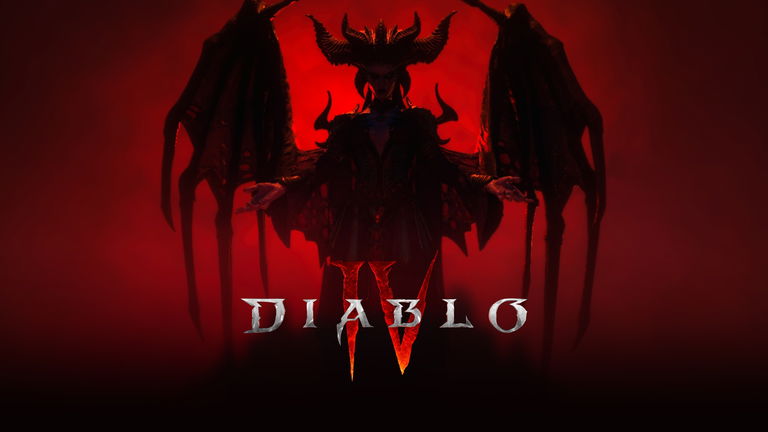 Diablo IV Logo
join the conversation
Despite the fact that we are talking almost constantly about Activision Blizzard in relation to its possible purchase by Microsoftit must be said that the wheel continues to turn, so that we can see that we are just a few months away from the American company launch Diablo IV for Xbox, PlayStation and PC, this being a title that promises to be a revolution in the saga. And as such, the preparation for it could not be less, and so soon we will have a Diablo IV beta of which we have already been seeing clues for weeks that predicted it.
Under this same premise, it should be noted that they have already offered All the details around the Diablo IV betabeing so that in the following lines you will be able to discover everything you need to be able to play during this weekend and the one that comes to this beta, which will serve as the first contact for this fourth installment of the popular saga. Read on to find out more about it:
How will it work and what are the dates and times
First of all is that the Diablo IV beta will be available for the next two weekendsbeing so that in the case of March 17 to 19 this will be a early accessso that only those who have reserved the game. In the event that this is not the case, you can enjoy a second beta already open from March 24 to 26 and completely free of charge.
Be that as it may, and in order to be able to collect this information, know that you will be able to play from 5:00 p.m. on March 17 to 8:00 p.m. on March 19 in the case of early access, while the open beta will be available from 5:00 p.m. on March 24 to 8:00 p.m. on March 26so there are two quite intense weekends ahead.
On the other hand, we cannot ignore that during these two betas you will have access to a boss battle at different times, giving rise to it that you can challenge Ashava in Fractured Peaks during these hours:
March 18 and 25: From 6:00 p.m. to 8:00 p.m. March 19 and 26: From 6:00 a.m. to 8:00 a.m.
How and when to download the Diablo IV beta
In this case, the distinctions between the early access beta and the open one are applied again, while in the case of the first one it can be downloaded from 5:00 p.m. last Wednesday, March 15while the second will be available starting Wednesday March 22 at 5:00 p.m.. All this taking into account the Spanish peninsular time, so if you are from other regions the download will be available at the same time in your time zone.
Be that as it may, the download method is quite simple, since on the console you will simply have to enter the corresponding digital store, either the PS Store or the Microsoft Store and search for Diablo IV Beta to access it. For its part, in the event that you are interested in the PC version you will have to enter Battle-net. and look for Diablo IV. It should be noted that it is not necessary to be subscribed to any online console service to be able to play the beta.
Diablo IV Beta Content
Regarding what you will be able to find in these two betas of Diablo IV (the content will be almost the same), know that in this case you will be able to enjoy the title prologuethat is, the Fractured Peaks area where you can face Ashava at the time you have in the previous paragraphs.
On the other hand, the beta will have certain limits to mentionthereby giving rise to that on the one hand in the early access beta there are only three classes for the characters, these being the barbarian, the sorcerer and the rogue. Of course, in the event that you have already played this weekend, you should not completely ignore the beta of the next one, since in this we can have the earthly druid and the necromancer.
Of course, do not think that you will be able to do too much with them, since you will be limited to creating 10 characters to the apr that these can only go up to level 25, so once these figures are reached, the game is over in a certain sense. Also, nothing has been confirmed regarding to be able to pass this data to the final gamealthough it is quite unlikely that this will happen.
PC requirements
For the rest, it should be noted that if you are interested in Enjoy Diablo IV Beta on PCit must be said that they have already confirmed what will be the minimum and recommended requirements of this, being so that you must prepare your equipment in the following way:
Minimum requirements:
Operating system: Windows 10 de 64 bits.Processor: Intel Core i5-2500K / AMD FX-8100.RAM memory: 8 GB.Graphics: NVIDIA GeForce GTX 660 / AMD Radeon R9 280.DirectX: 12Storage: 45 GB SSD.
Recommended requirements:
Operating system: Windows 10 de 64 bits.Processor: Intel Core i5-4670K o AMD R3-1300X.RAM memory: 16 GB.Graphics: NVIDIA GeForce GTX 970 o AMD Radeon RX 470.DirectX: 12Storage: 45 GB SSD.
Having said all this, it only remains to remember that Diablo IV will launch on June 6 on PS4, PS5, Xbox One, Xbox Series X, Xbox Series S, and PCalso being a title that we already know will not reach Xbox Game Pass at launch.
join the conversation