Dambuster Studios specifies that Dead Island 2 will be able to last longer if we enjoy its cooperative mode along with the secondary missions.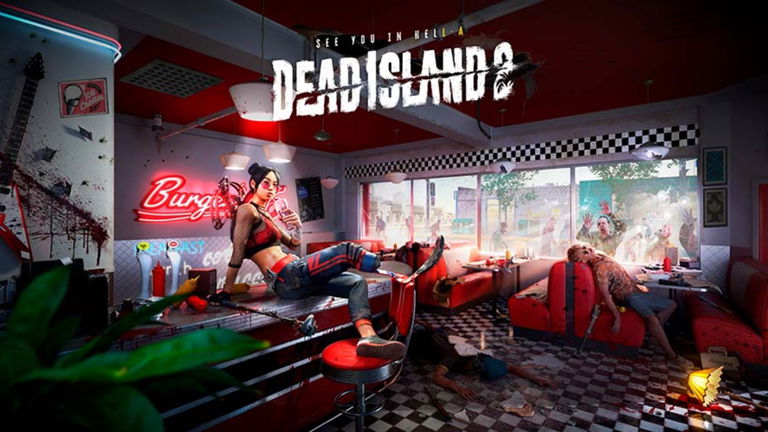 After years of waiting, Dead Island 2 comes to new and last generation consoles along with PC
join the conversation
After years of uncertainty, Dead Island 2 finished its development a few weeks ago and brought its release date forward to April, the 21st for PS5, Xbox Series X/S, PS4, Xbox One and PC, avoiding the launch of Star Wars Jedi: Survivor. After undergoing severe changes in its development team, it has been Dambuster Studios those who finally appear as a study of the game that Deep Silver will take to stores, now revealing what will be the average length of the sequel story.
In an interview with WCF Tech, art director Adam Olsson was asked how long it will take to complete Dead Island 2's story, to which he replied: "I don't know exactly. I think we have a guide that if you participate in some side quests and other activities, the complete experience is around 20 hours. That's what we have".
In this way, players can get the estimated time that the game will take them. if they stop at completing some of the side quests of the game that recently showed up to 14 minutes of unpublished gameplay. However, as Olsson recalls, beyond the main and secondary missions, "we have the cooperative way, collectibles and you can always replay Dead Island 2 with a new character if you feel like it," which will stretch out the 20 hours considerably.
What to expect from the Dead Island sequel
Dead Island 2 will present a unique blend of horror, black humor and outrageous zombie slaughter through an epic B-style adventure as a first-person action-RPG that moves away from the open world and features districts of different sizessome more extensive with "various missions and side activities" that invite you to come back later.
That said, it should be noted that in our first impressions of Dead Island 2 we found that "obtaining and completing the secondary missions has not felt artificial at any time, as it does in many games of its genre, so for this side we believe that we can be calm". In fact, everything indicates that the sequel will rescue the spirit of its predecessor by projecting it into a more ambitious game.
join the conversation