The preview of Dead Island 2 it was like the full-bodied appetizer of a banquet that we can't wait to dive into, but until April we will only be able to indulge in memories of what we had the opportunity to try a few days ago. To ease some of our pain, e reassure us about the care that the entire development team has poured into the gamethe technical-artistic director of the British studio thought about it, Dan Evans-Laweswith whom we talked about the legacy collected by Techland, the most peculiar aspects of the manufacturing and of as they hope the experience will resonate with enthusiasts of horror, fighting games and, more generally, of fun games.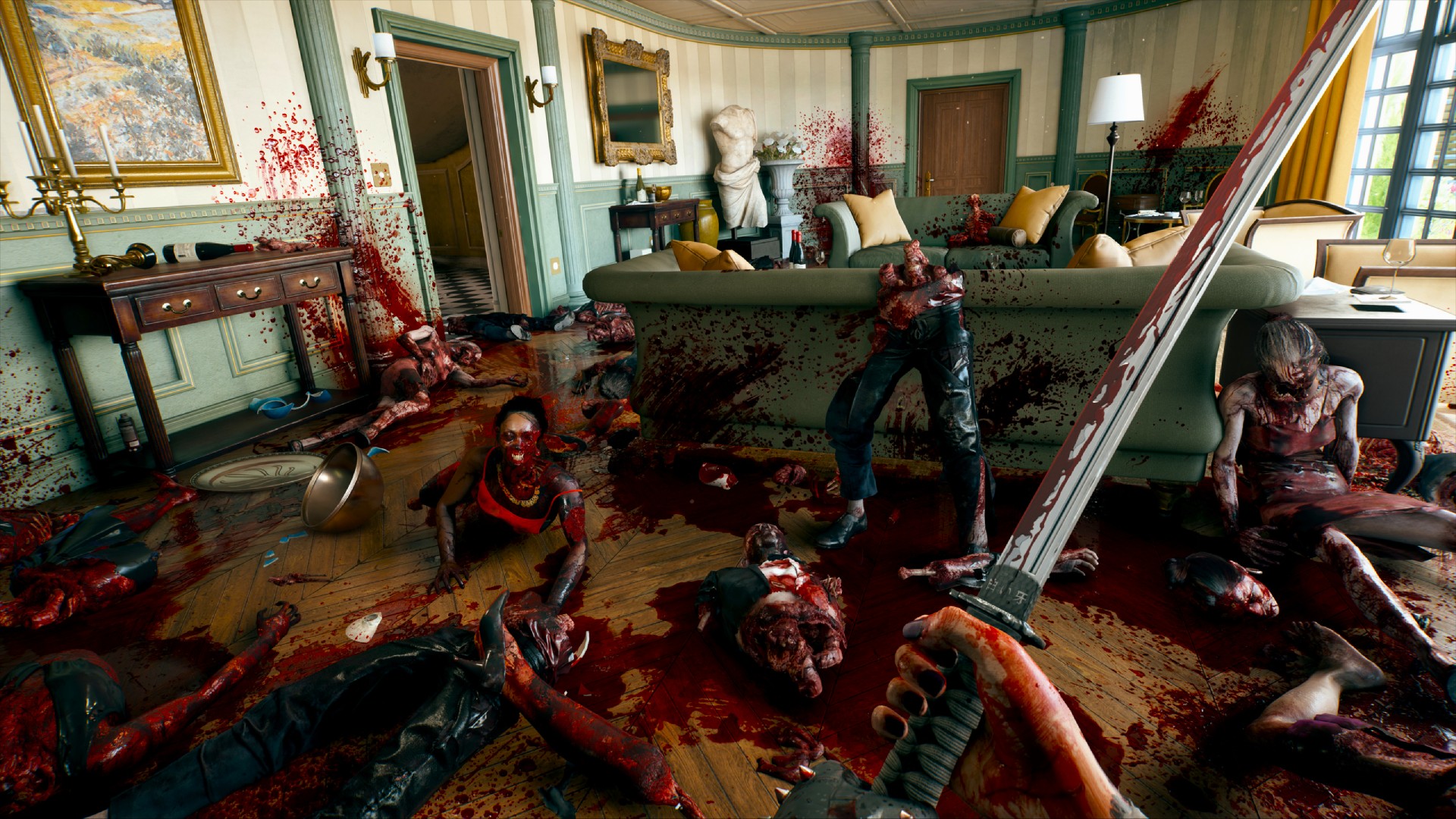 GamesVillage: First of all, thanks for sharing! I'm happy to be able to steal a few minutes from you because I personally took care of the hands-on and I can tell you that I liked everything I saw!
Dan Evans-Lawes: Great, I'm so glad to hear you say that!
GV: I would like to ask you what it was like to take charge of a game that passed through the hands of several development studios before you, and how much of what had already been done, both in terms of narrative and technology, did you manage to preserve?
Dan: So… the game you got to play now was basically reworked from scratch in 2018, and from then on the environments, characters, mechanics and pretty much everything else are the result of the work we did . I can't comment on how much others had done before but looking back on Dead Island 1 and Riptide, we wanted to create something that was a worthy successor to those titles, so we took the good elements of both and raised them to power. . And I think the decision to focus on first-person melee combat has paid off.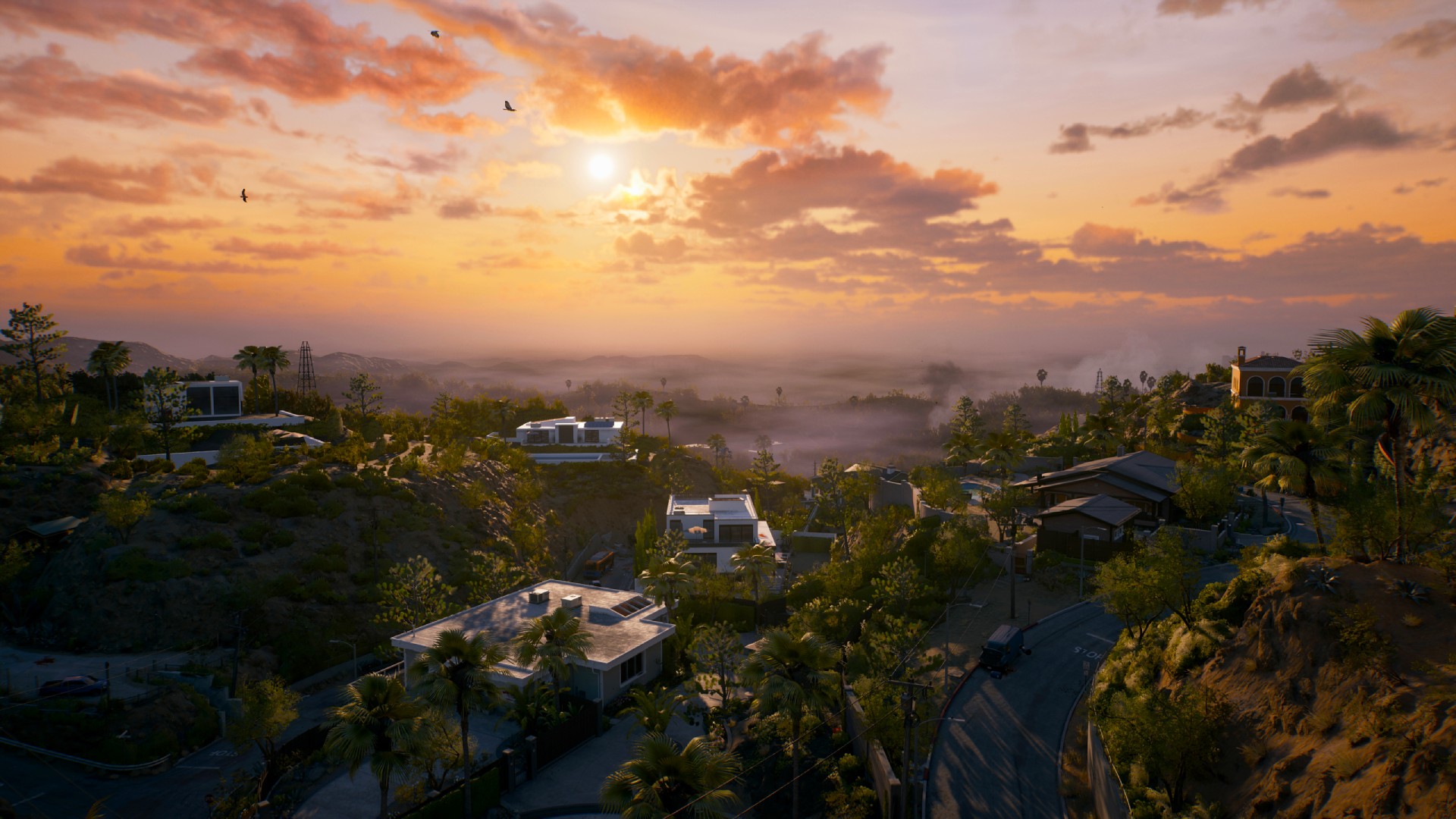 GV: The way in which the stories of the main characters intertwine with the unfolding of events really impressed me: Dead Island 2 will be the beginning of a new series that will tell the beginning and the end of the zombie apocalypse or is it meant to be consistent is it self-contained?
Dan: Well, we can't talk about future projects yet, obviously we have to release the actual game first. I think it's an intriguing world with very unique characters and it would be interesting to explore it further, but I really can't say more about it at the moment!
GV: In terms of design, what were the biggest difficulties you encountered during the process?
Dan: Getting the neighborhood sizes right was challenging, both in terms of performance and gameplay, as was balancing the open with enclosed environments and fine-tuning the level design to blend the two. It was a very iterative process, where you have to come up with something and figure out how to integrate it into context. Of course, since we started from scratch, many systems hadn't been implemented or weren't working properly, so we had to go on a trial and error basis without seeing the big picture, trying to figure out how it would all work if this or that other feature were already present. Sometimes you succeed, sometimes you fail, but I think it's a necessary step when starting something from scratch, because you don't have consolidated game mechanics to work on until they are realized: I think the biggest challenge ever was just this.
Also, we have this awesome dismemberment and slaughter engine called FLESH, but it was pretty hard to find a balance that accurately represented the damage zombies took, as well as trying to account for every single numerical variable and all that: say, weapons initially dealt a set amount of damage, and when you were faced with a burly enemy you could do nothing but hack and hack until it died, a bit like the monsters created by Ray Harryhausen in The Argonauts, the which made the fights quite stupid (laughs, ed). We therefore had to rethink how to represent the wounds of the undead and ensure that it was possible to inflict increasingly crippling damage to them, a subtlety that is particularly evident with firearms: if we shoot a beefy zombie with a gun, the bullet holes we'll open in his skin will be quite small at first, but as his health decreases, we'll see deeper wounds, guts will begin to ooze out of the gashes, and so on. This too was a decidedly difficult obstacle to overcome, which we only fine-tuned towards the end of the developments.
GV: If I may give you a little anecdote, my wife is a nurse and has seen her fair share of injuries of all kinds throughout her career! Well, while she watched me play Dead Island 2, she had to walk out of the room multiple times because she couldn't stand the level of violence those poor corpses had to stand!
Dan: Oh wow! I'm really glad to know that (laughs, ed)!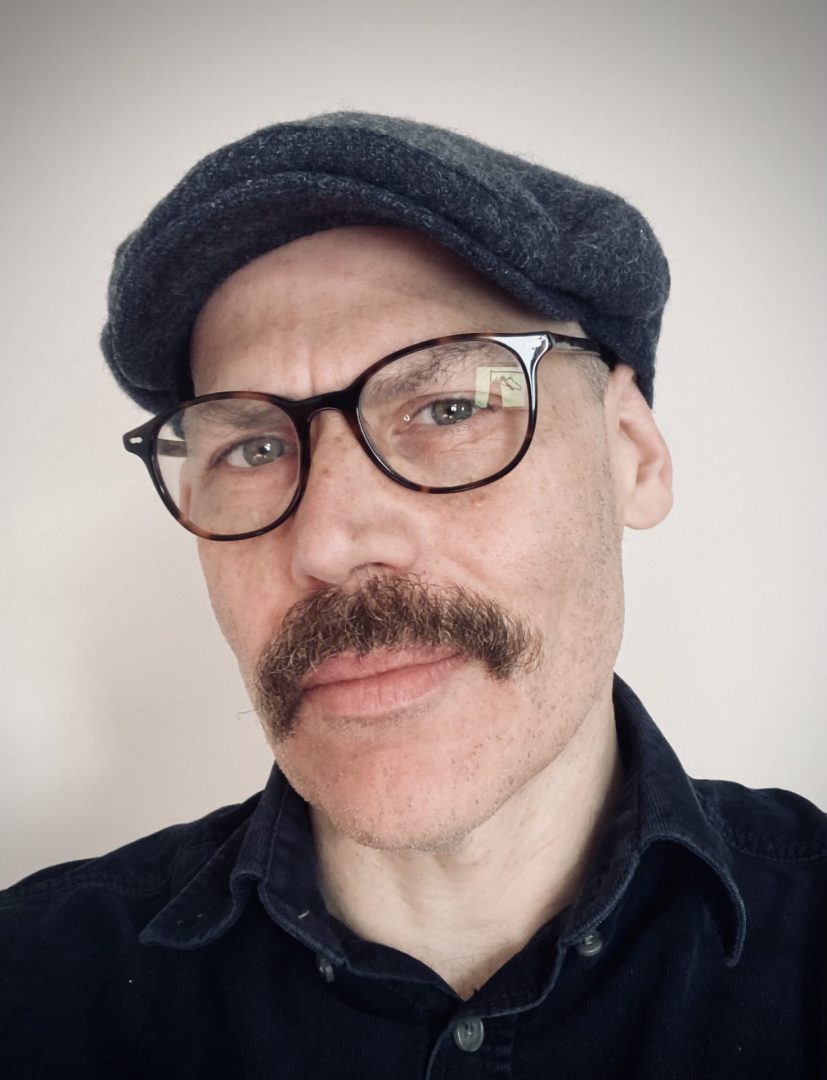 GV: Speaking of role-playing aspects, have you already started with well-defined concepts (levels for weapons and characters, elemental damage, cards, etc…, ed) or did you experiment a bit before finding the right formula?
Dan: We've been thinking a lot about how best to tie things together, and the reason we went with this card-based system was to encourage experimentation, because if you're locked into a skill tree you can't customize it later without reassigning them all. We wanted to preserve a certain degree of autonomy for the players, because the game is very focused on first person close combat, and the risk was that it would be judged as something simplistic where you just push a button to kick zombies. In shooters, the common perception is that you need a certain skill to aim and move around the maps, while when enemies tend to come towards you, the importance is given to how you chain attacks, parrying, dodging and so on. via: I believe that the cards are a great way to alternate strategies and find the one that suits us best. Observing people playing in the office, I've noticed that everyone's game is never exactly the same as someone else's, and all the effort put into finding a good balance between the various talents has meant that there is no combination more powerful than the others, but which all grant roughly the same chances of getting out.
GV: In terms of story, how did you manage to tie main and side quests together in order to obtain a continuous and coherent narrative thread from beginning to end?
Dan: In some ways, the storytelling is quite traditional: there are the main missions that you complete to progress through the game and then the side missions that are not obligatory but interesting nonetheless. Generally, the latter are short circumscribed events, they do not interfere much with the main plot but provide added value in the form of small contour details. In fact, I think the best stories are found within these side missions, which we've made a little more engaging than the usual "go there, just do this thing" so as to enrich the setting accordingly.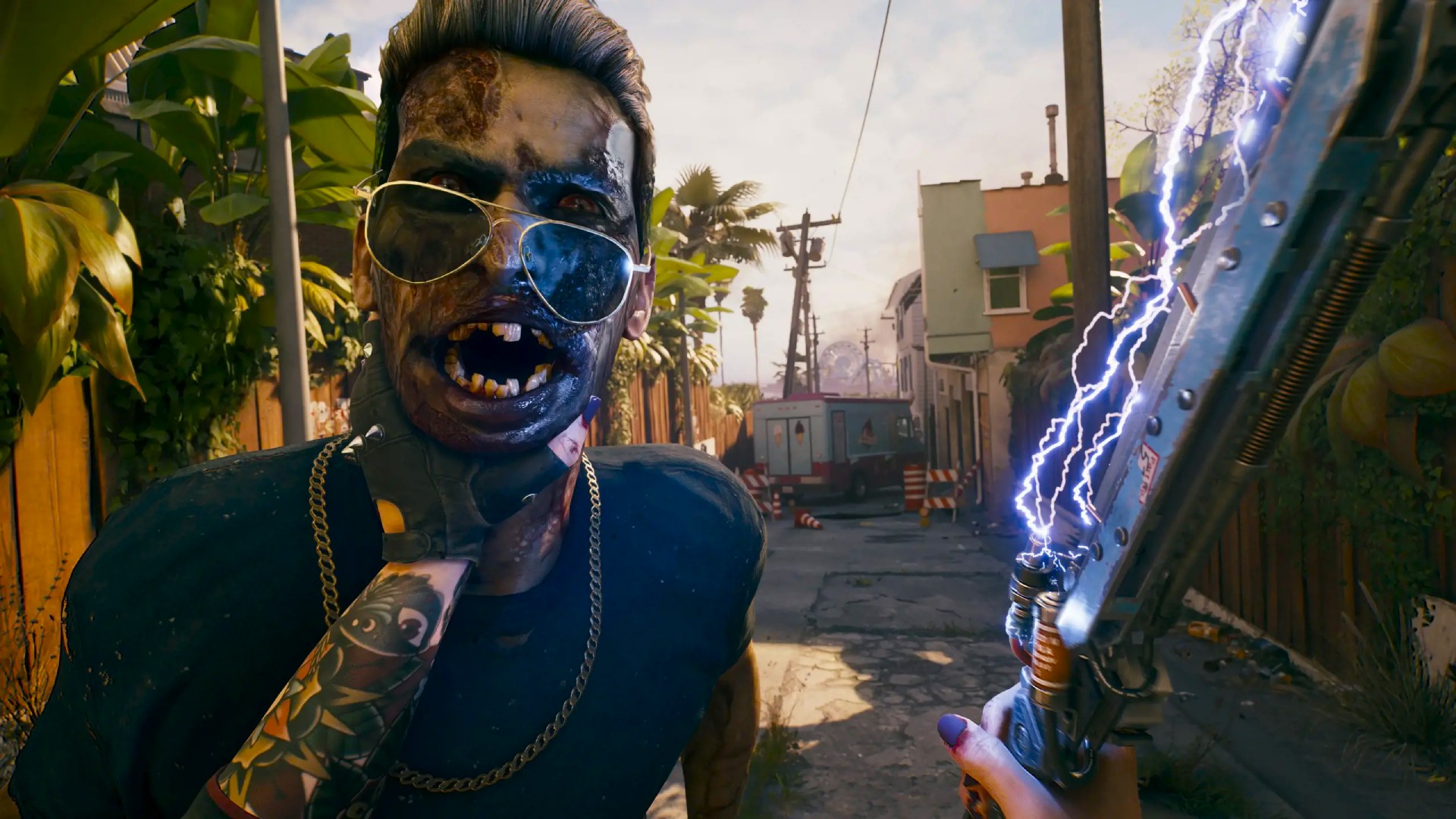 GV: I really like the complementary mini stories too, and I loved the fact that they are literally stuffed with all kinds of quotes!
Dan: Exactly! You will find that we have included a lot of references to all kinds of movies and TV series, especially the great horror classics that we are all big fans of!
GV: Aside from the outstanding graphics engine, what do you think are the salient features of Dead Island 2 that will help it stand out from the crowd?
Dan: I think the tone is quite unusual – we tried to get something that doesn't take itself entirely seriously but also isn't constantly super-jocular, something you don't often see in such contexts. I also think that a first-person combat game is quite unique, there isn't much competition out there, and in this sense we wanted to be the best. And then, the feeling of fun it conveys is unique, I hope it is very different from many of its peers and that, although the statement is a bit risky, it encourages people to let themselves go to a bit of healthy and joyful violence (laughs, ed).
GV: Indeed, the latter is really one of the most successful aspects: sometimes it feels like playing a classic side-scrolling beat 'em up, but in first person!
Dan: Very true, a lot of people told us that!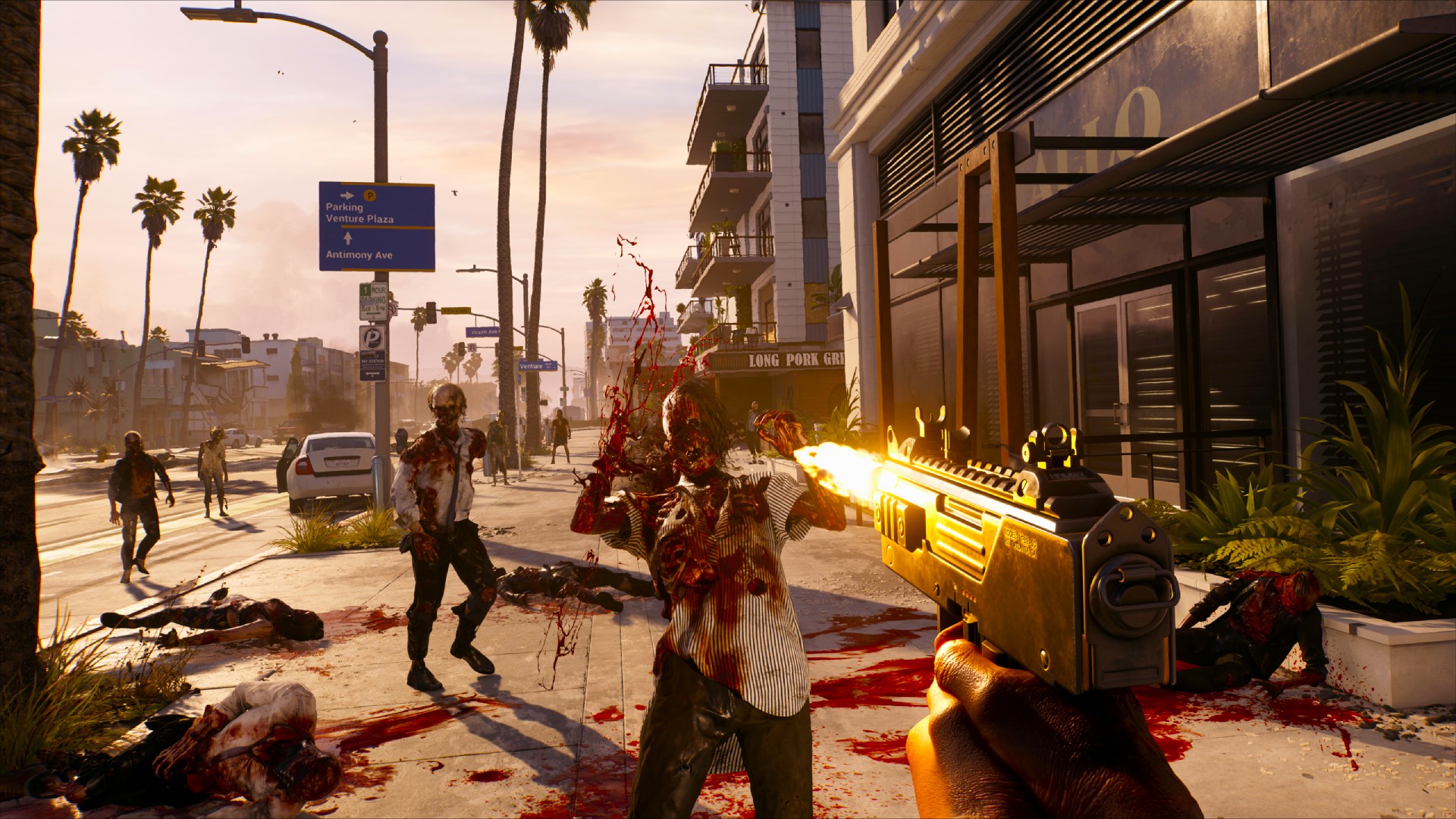 GV: If you could pick just one, what would it be about the game that users will remember forever?
Dan: Well, since you're asking me, as technical-artistic director I've worked a lot on the FLESH system, he's my baby and I'd like him to go down in history! But, in this case, from the beginning I said to myself: "I've never seen a good liquefaction effect in any game", so we put a lot of effort into making the zombies believably melt. I really think this was my most significant achievement (laughs, ed)!
GV: In any case, do you think that the team has achieved a good balance between the crazy and carefree moments and the more emotional ones, or do the former risk going a bit to the detriment of the latter?
Dan: We can relate to what I said earlier about the general tone: I've always considered it a bit incongruous in a game to tear people apart a minute early and suddenly find myself in a cutscene crying and asking myself, "Oh God, what have I Done!". I think those two things don't mix and the characters don't actually represent what the player is feeling. In our titles, if you really want to focus on the narrative at the expense of everything else, then you can get some serious and concrete emotional moments, but I don't think that's the case with Dead Island anyway: what really matters in the latter is cracking heads to hundreds of zombies and have fun!
GV: I fully agree: not everything has to be gloomy and gloomy, sometimes it's good to remember that video games can be a means of entertainment.
Dan: Yes, it was a conscious choice, because there are a lot of games that use this kind of heavy and serious approach, and we felt we needed to do something different, otherwise we would just blend in with everything else. We made this decision to help the game stand out.