Suara.com – Jakarta Sneaker Day (JSD) was successfully held for four consecutive days at ICE BSD, South Tangerang. This annual event starts on Thursday, 23 February 2023 and finishes on Sunday, 26 February 2023.
The success of Jakarta Sneaker Day was marked by the presence of 10,000 people on the first day. Those who come are not only from the Tangerang area, but also from outside the city.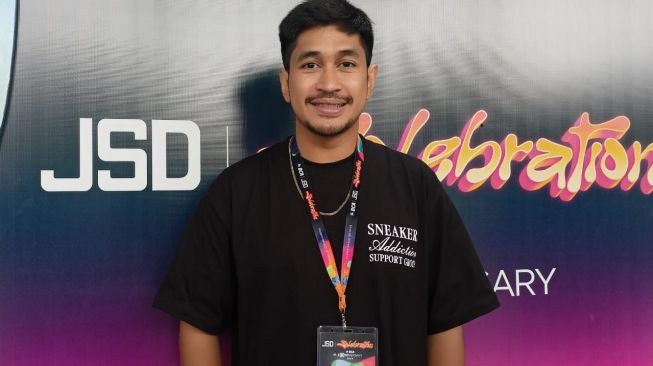 Trias Jaka Arfa, Event Director of JSD 2023 at ICE BSD, South Tangerang. (Rena Pangesti/Suara.com)
Referring to the event, JSD is meant for sneaker lovers. There are many collections offered at affordable prices.
"Starting from IDR 188,000 to tens of millions of rupiah, they are available," said Trias Jaka Arfa, JSD 2023 Event Director met recently.
Apart from sneakers at affordable prices, there are also rare shoes that can be obtained at the JSD 2023 event this time.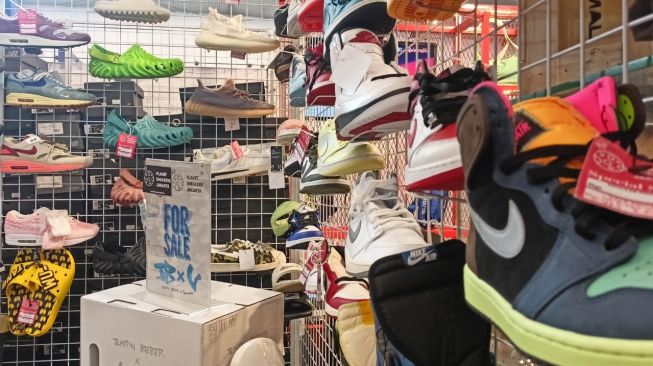 Various types of shoes and sneakers at Jakarta Sneaker Day at ICE BSD, South Tangerang at the end of February 2023. (Rena Pangesti/Suara.com)
"There are several choices of rare sneaker products in Indonesia," explained Trias Jaka Arfa.
But Trias added, there are other things that JSD has to offer this fifth year. Several exciting activities such as golf zone, basketball arena, screen printing to music can be obtained by visitors.
"So this is really exciting. They can get a different experience," concluded Trias.
Jakarta Sneaker Day does not stop this year either. Through the Instagram page, the organizer gave the code ready to hold a similar event next year.