Counter-Strike 2 is a reality.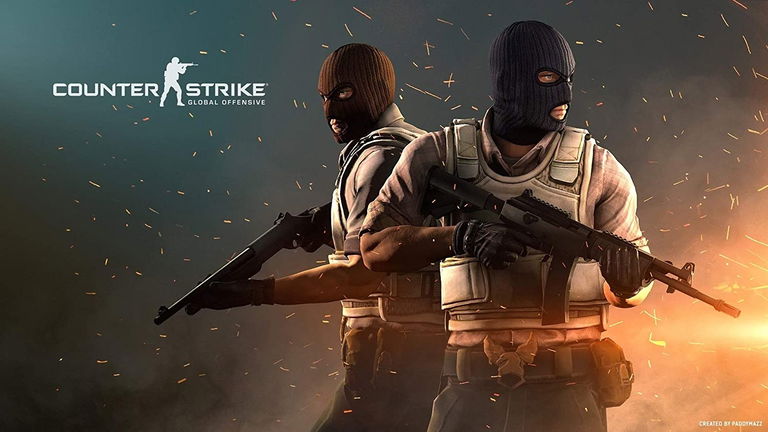 The Counter-Strike shooter is still in everyone's hearts.
join the conversation
Valve hasn't surprised us with a really powerful release for about a decade, but to everyone's surprise, that could change soon. Apparently we could have the official presentation of Counter-Strike 2one of the most anticipated deliveries by lovers of shooters and specifically, of this famous video game franchise.
Richard Lewis, journalist and Valve leaker, especially everything related to Counter-Strike, has been the person in charge of giving us this information. A continuation of the beloved Counter-Strike: Global Offensive would be about to see the light and a beta could even arrive this month. And of course, it would come with some notable improvements.
Counter-Strike 2 is a reality and comes with great improvements
According to the leak, this new installment would be developed with Source 2, an improved version of Valve's graphic engine; This is something that many players demanded since it is more than remarkable that the game needed an increase in terms of visual quality. And not only that, but that Counter-Strike 2 will have 128 official servers to improve matchmaking and the quality of the games.
If you want to see all the information that the journalist Richard Lewis offers us, here is the link to everything he has offered us. No further details are known at this time., there are no images, there are no trailers… And of course, we don't have a clear date. For now all we can do is wait and try not to go crazy trying.
As we have told you, the announcement seems imminent, but official information is still missing. Let's hope that Richard is right and the company offers us an announcement as soon as possible, and if it comes with beta included… Better than better. Remember that this is not the only great news of the day, since we have also learned that a new Dragon Ball Z Budokai Tenkaichi is a reality.
We can't deny it We are facing a truly incredible start to the week, our childhood wants to return through the front door and you only have to see the announcements that we have had in these few hours. We are still at the beginning of the year, so it seems that we are facing a really powerful year for lovers of video games.
join the conversation