CORSAIR today unveiled the latest addition to its line of high-performance gaming monitors, the lo XENEON 27QHD240 OLED. The XENEON 27 OLED screen combines the latest display technology LG OLED with the style and performance that CORSAIR is known for, delivering exceptional black levels, self-illuminating OLED pixels and an ultra-fast 240Hz refresh rate, all in the popular format 2560×1440 by 27 inchesto best view any content on your PC.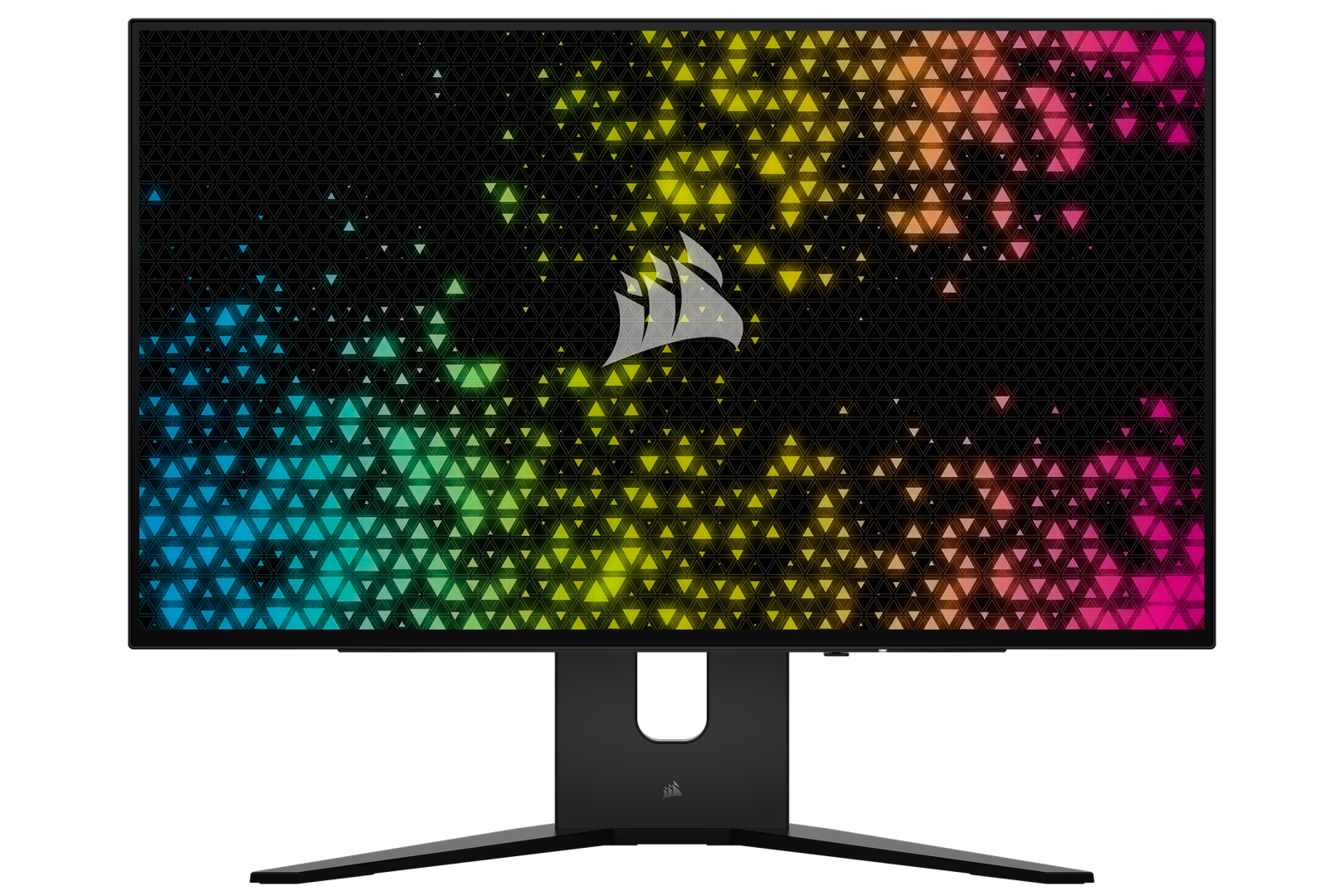 The result of close collaboration between CORSAIR and LG Display, the XENEON 27 OLED boasts a futuristic 3rd generation OLED panel equipped with META technology, equipped with Micro Lens Array (MLA). This groundbreaking technology uses a focal lens to enhance the brightness of each pixel, optimizing it far beyond previous versions of OLED panels, to reproduce absolutely stunning color vibrancy. Additionally, HDR10, 1,500,000:1 contrast ratio, peak brightness up to 1,000 nits, and 98.5% DCI-P3 color gamut ensure that the brightest highlights, darkest details, and colors from the richest nuances are reproduced beautifully, whether for the creation or playback of video content.
The XENEON 27 OLED boasts incredibly fast response times, vastly surpassing those of previous generation gaming monitors. Refresh rates up to 240Hz, response times of 0.03ms, and pixel on/off times of 0.01ms help eliminate virtually all motion blur artifacts, ensuring cutting-edge gaming performance. thanks also to compatibility with NVIDIA G-SYNC and AMD FreeSync Premium technologies.
The Xeneon 27 OLED also offers a wide range of options to customize the ergonomics. With 60° swivel, 22° tilt, 100mm height change, 90° pivot in both directions, plus monitor arm mountability VESA compatible, it's easy to integrate the XENEON 27 OLED into your existing setup or make it the centerpiece of a new one.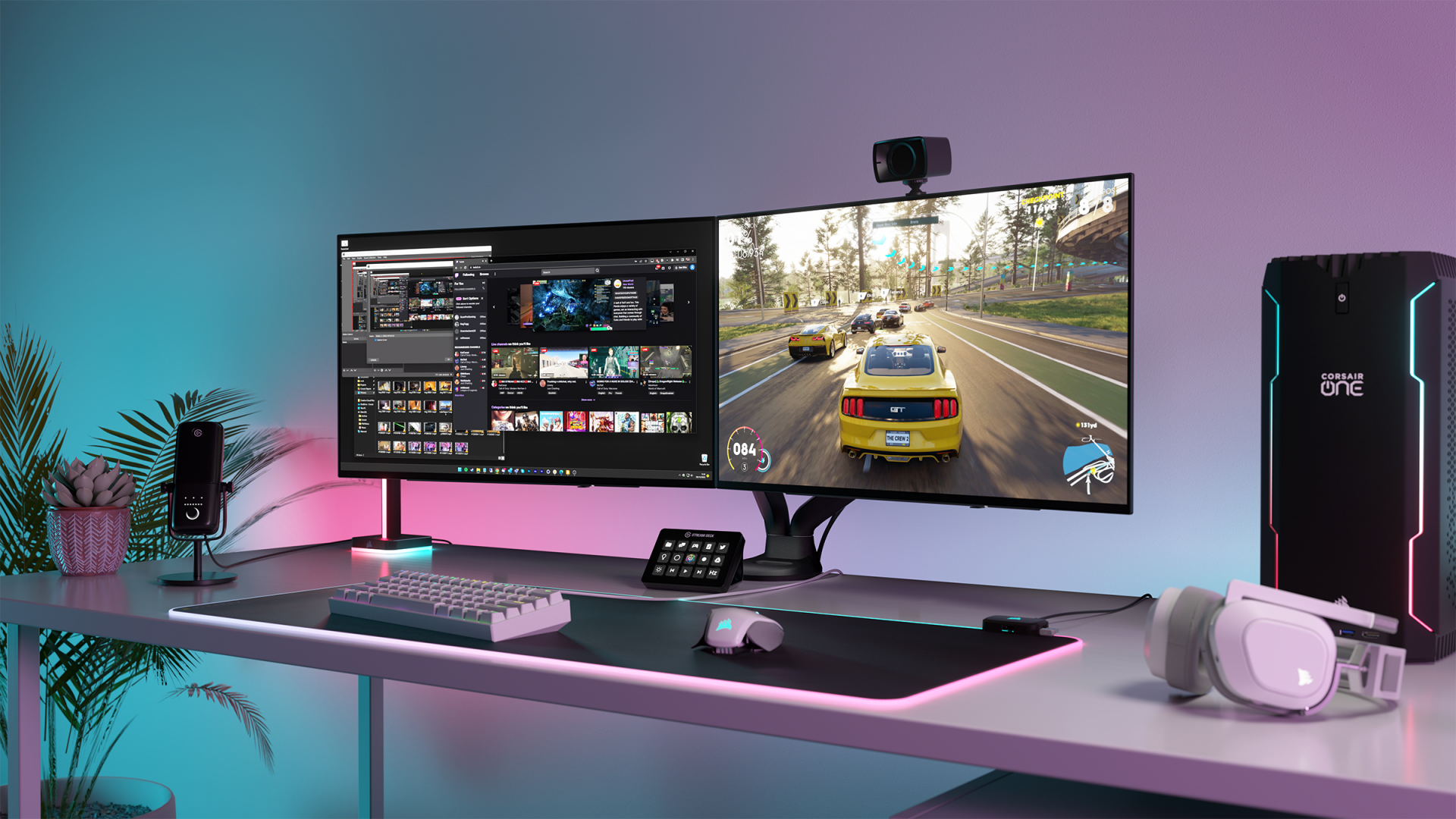 Whether your setup includes just a PC or even a console, the XENEON 27 OLED has all the connections you could ever need. Two HDMI 2.1 ports, one DisplayPort 1.4 port and one USB Type-C DP Alt-Mode input port allow you to connect up to 4 different devices simultaneously (and view two of them simultaneously via Picture-in-Picture or Picture-by- Picture), while thanks to the USB 3.1 Type-C port and the four USB 3.1 ports you can easily connect the XENEON 27 OLED even to workstations already equipped with numerous peripherals.
The controls available on the front also include an innovative proximity sensor, to give you easy access to the power ON/OFF button and the one to select the input source, and it is also equipped with a joystick controller for the OSD (On Screen Display) of the on-screen controls.
As with the XENEON FLEX 45 OLED screen, the XENEON 27 OLED is also equipped with burn-in protection functions, which prevent the formation of graphic artifacts even after prolonged use of overlays, UI or static elements of the operating system, and is backed by a full three-year Zero Burn In and Zero Dead Pixel warranty.
Representing a huge leap in performance and image quality for 27-inch OLED displays, XENEON 27 OLED showcases in every detail what your PC can do best.
Availability:
The new CORSAIR XENEON 27 OLED screen will be on display during PAX East 2023 at booth #1. 18031 by CORSAIR.
Customers will be able to order the XENEON 27 OLED from the CORSAIR online store and select channel partners starting May 2023.
Web pages
For more information about XENEON 27QHD240 OLED screen, you can visit:
https://pr.cor.sr/XENEON_27_OLED
Finally, again from Corsair, we refer you to the new 48, 96 and 192 GB memory kits