Do you want to get Slowpoke from Galar Shiny in Pokémon GO? Community Day 2023 makes it easy for you, here are all the details!
Niantic has already revealed all the details of the Community Day March 2023 in Pokémon GO, a special day that will be led by the Slowpoke from Galar and the Slowpoke from Kanto. And yes, this event that will be held in mid-March is going to be your ideal opportunity to get Slowpoke Shiny or, also, to Slowpoke from Galar Shiny.
We are going to tell you everything you need to know about the Community Day that will take place next March 18th, from his schedule to his featured attack, the bonuses available and much more. Keep reading!
Everything you need to know about Slowpoke's March 2023 Community Day in Pokémon GO – Date, details and bonuses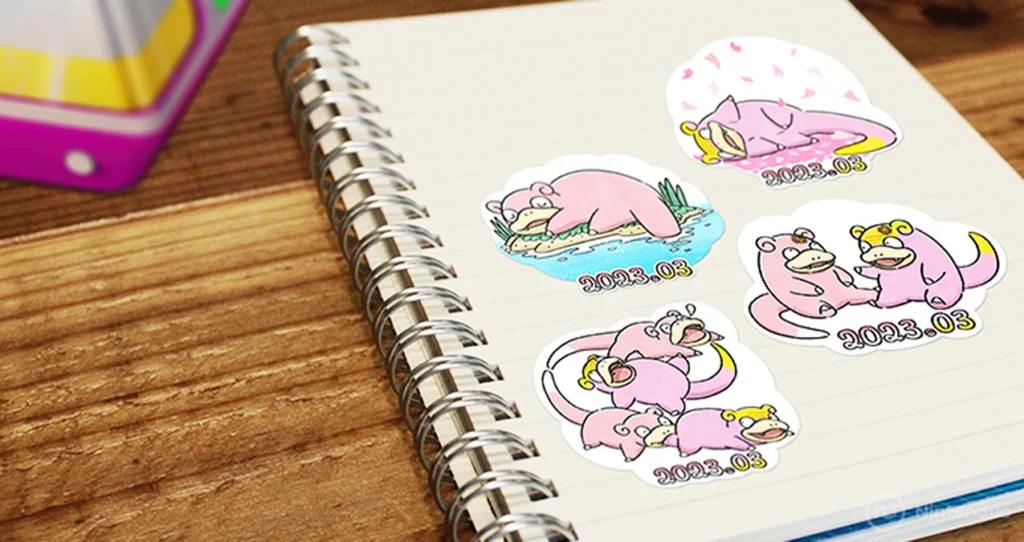 In addition to these cool stickers that will be available in the in-game store, Niantic wants us to spend a whole Saturday afternoon hunting the world's calmest and slowest Pokémon. So that you don't get caught by the bull, or the Slowpoke (even if it's difficult), here you have everything you need to know about Community Day in March 2023.
Date and Time
Saturday March 18, 2023 – From 2:00 PM (14:00) to 7:00 PM (19:00) in local time
Outstanding Pokémon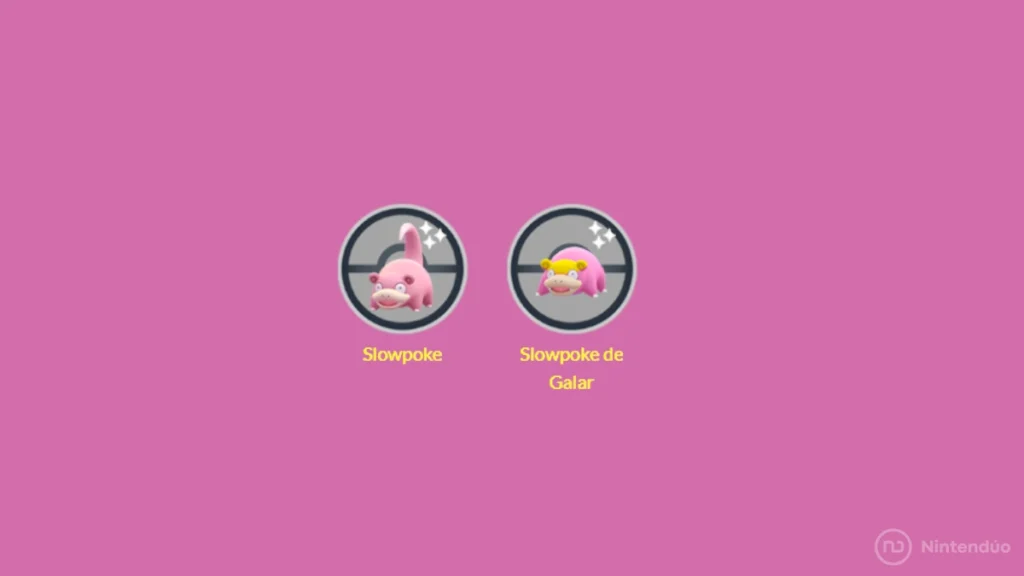 Slowpoke – Available in Shiny form
Slowpoke de Galar – Available in Shiny form
Featured Attack
If you manage to evolve Kanto Slowpoke into Slowbro or Slowking, or Galarian Slowpoke into Galarian Slowbro or Galarian Slowking during the event, or up to 5 hours after it ends, you will be able to evolve it with the following featured attack :
Surf – Water Type | 65 Damage
Bonus
These are all bonuses available during the Community Day of March 2023 in Pokémon GO:
3x XP when Catching Pokémon 2x Candy from Capturing Pokémon 2x Chance to receive Candy++ from Catching Pokémon – Only for Trainers level 31 or higher Incense Duration extended to 3 hours Lure Module Duration extended to 3 hours Extra Special Trade when day Surprise visit when taking photos of your Pokémon 50% discount on Stardust when exchanging Pokémon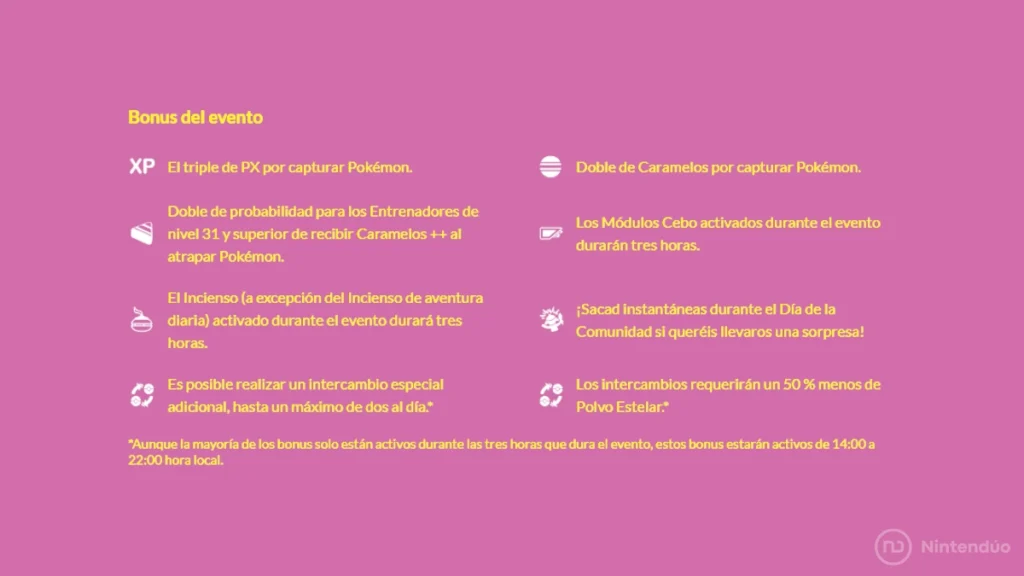 Taking advantage of the bonus of the Lure Modules, if you have a Golden Bait Module you will be able to capture many more Gimmighoul and evolve it faster by taking advantage of the best method to get Gimmighoul Coins.
Research
temporary investigation from Slowpoke and Galar Slowpoke (from 2:00 p.m. to 10:00 p.m. local time) – Reward: 4 King's Rocks.
Field research – Rewards: Pride Rocks, Stardust, Ultra Balls and more.
Slow and Clumsy Special Investigation Story (Price: 1 dollar/euro).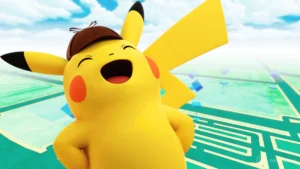 Niantic does not drop anything! The company announces that a bug that affected Kecleon in Pokémon GO has become a very useful function.
Fuente