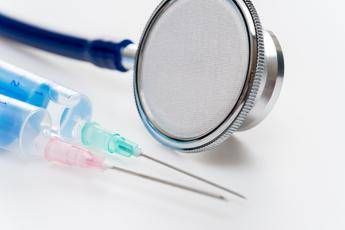 Camurus and Molteni have agreed on the terms for the distribution and sale in Italy of Buvidal*, a sustained-release buprenorphine-based drug for the treatment of opioid addiction. The two companies announced it in a joint note released today.
Swedish Camurus, owner of the FluidCrystal* technology and Buvidal* – the companies explain – is a leader in the development of advanced drug delivery systems and innovative long-acting medicinal products dedicated to significantly improving the lives of those affected from serious and chronic diseases. The Italian Molteni, a point of reference in the opioid treatment sector in Europe, is engaged in the research and development of new solutions for the treatment of addictions and moderate to severe pain. The Florentine company holds the European rights to the ProNeura* technology used in a specific drug (Sixmo*) – already marketed for the treatment of opioid addiction – which has a long duration of action (6 months after application). With Buvidal, the Italian market expands the offer of personalized treatments for these patients, also reducing the risk of serious complications such as overdose.
"The agreement with Molteni – says Fredrik Tiberg, CEO of Camurus – is an important step to make Buvidal available for patients with opioid addiction in Italy. Molteni has a strong commitment and a history of serving patients affected by this serious disease is life-threatening and is an excellent partner for Camurus and Buvidal in Italy," he adds. "We are pleased to collaborate with Camurus for a new and promising treatment for opioid-dependent patients – says Bruno de Bortoli, CEO of Molteni – We believe that the exceptional commitment shown by both parties, from the very beginning of our contacts, will contribute significantly to bring out a new awareness among patients in dealing with this disabling pathology.The agreement between Camurus and Molteni offers a synergistic partnership to maximize the value of both Buvidal and Sixmo products as innovative long-lasting treatments for action for opioid addiction in Italy".
Opioid addiction is a serious, chronic and relapsing disease that impacts all aspects of a person's daily life. It is a growing global health problem with significant negative mental, physical and social consequences, including unemployment, criminal activity, incarceration, transmission of infectious diseases, unintentional overdose and death. According to the World Health Organization (WHO), every year in the world, of the approximately 500,000 deaths attributable to drug use, over 70% are linked to opioids and 30% are due to overdoses. In Europe, around 1.3 million people are estimated to use high-risk opioids, while only around 630,000 receive medical treatment. There are an estimated 5,800 deaths in 2020 in the European Union from overdoses caused by illicit substances.
According to the latest Report on drug addiction published by the Ministry of Health, in Italy there are over 198,000 people addicted to substances (86% are male), aged between 35 and 54 years. 63.9% of clients in drug treatment are in the care of services for the primary use of opioids; this percentage drops to 28.8% among new users, while it reaches 68.9% among people already in treatment or returning. Heroin remains the most widely used illicit opioid, accounting for 50% of deaths according to GeoOverdose.it (2022 data).
Buvidal was granted marketing authorization by the European Commission in 2018 for the treatment of opioid dependence in adults. The product is available as weekly and monthly injections in different dosages, to allow for individualized treatment. Buvidal was successfully launched by Camurus in several European countries and, in Italy, it is expected during 2023.