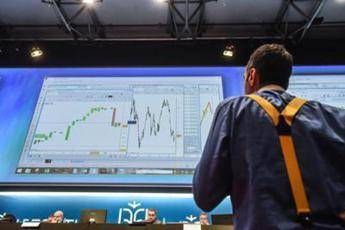 Positive day for the European stock exchanges, awaiting the interventions, starting tomorrow, by the president of the Fed Powell. Investors are therefore at the window, awaiting the decisions of the central banks, with the ECB meeting in the middle of the month. The prospect, now certain, is that there will be a 50 basis point increase in interest rates. According to the central bank's chief economist Philip Lane, however, there will be a need to raise rates even beyond March.
At the TTF in Amsterdam the price of gas drops significantly, now around 42 euros per megawatt hour. The price of oil fell again, with Brent and Wti down by about 0.5%. In Milan, the Ftse Mib gains 0.45% and closes at 27,949.29. The spread between BTPs and German Bunds rose, hovering around 175 basis points. The yield on ten-year bonds also fell, around 4.53%. Sprint start for the new Btp Italia, with higher demand than the previous edition on the first day of sales.
Tim did well on the main stock exchange on Piazza Affari (+3.14%), after Cdp Equity and Macquarie presented a non-binding offer for the purchase of 100% of Netco. There could be 18 billion on the plate, with around 2-2.5 billion in terms of effective cash and therefore available for Tim's debt reduction. Postal services (+1.83%) and banks also rose. Intesa Sanpaolo gains 0.70%, Banco Bmp 2.31%, Bper 1.96% and Unicredit 1.80%.
At the bottom, however, Amplifon (-2.16%), after the rally recorded last week. Fineco is also bad (-1.49%). In February, the bank recorded total net inflows of 869.8 million euro, less than the 944.9 million in the same period last year. (in collaboration with Money.it)