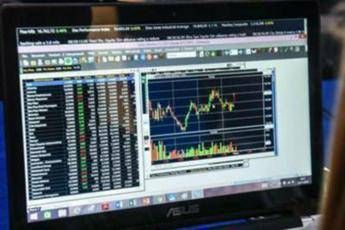 Positive session for the European stock exchanges, which confirmed their rise together with US futures, with Wall Street appearing to be less in difficulty than last week. The banking world regains peace of mind, with trust in credit institutions appearing to be regaining ground. In particular, banking stocks are also supported by the good reaction of the market to the return of the Swiss banker Sergio Ermotti at the helm of Ubs, who has just saved Credit Suisse.
At the TTF in Amsterdam the price of gas rises slightly, but always remains below 43 euros per megawatt hour. The price of oil then increased, with Brent and Wti rising respectively by 0.4% and 1.3%. In Milan, the Ftse Mib is gaining: it marks an increase of 1.56% and closes at 26,739.01. The spread between BTPs and German Bunds is down, moving around 178 basis points. The yield on ten-year bonds is growing, around 4.14%.
On the main list of Piazza Affari, bank stocks are on the rise. These are mainly: Banco Bpm (+3.72%), Unicredit (+0.58%), Monte dei Paschi di Siena (+5.79%) and Intesa Sanpaolo (+1.50%). Tim also did well (+0.85%). According to press sources, KKR and Cdp-Macquarie will have to formalize their final offers for the company's network infrastructure, which could be better in terms of quality and valuation.
Lastly, Stm (+6.32%) scored an excellent result: Barclays analysts increased the target price on the group, bringing it from 60 euros to 64 euros, confirming the indication to purchase the shares. On the other hand, Diasorin (-1.98%), Iveco (-1.50%) and Tenaris (-0.52%) followed. (in collaboration with Money.it)