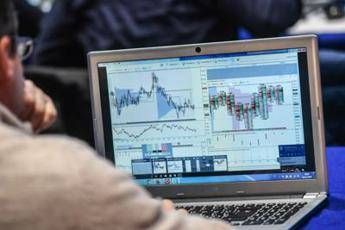 Reductions for all the main European stock indexes, shaken by the thud of Deutsche Bank which has seen the cost of insurance in the event of insolvency grow dramatically. Piazza Affari – negative like all European markets – closed the session with a loss of -2.23% to 25,892 points. Concerns for the financial sector continue to put pressure on the market and for the Ftse Mib – with the third consecutive fall of the week – the negative streak that began on Wednesday continues.
The spread between BTPs and German Bunds is up, reaching almost 190 basis points with a ten-year bond yield of 4%.
The strong sales of banking stocks stand out on the main list of Piazza Affari: Banco Bpm records a drop of 4.14%, while UniCredit closes at -4.06% following the communication that Goldman Sachs Group has reduced its stake from 6, 18% to 0.89%. Bper Banca and Monte dei Paschi di Siena closed at -4.04% and -3.26% respectively. A negative day also for the oil sector with Eni losing 2.26% and Saipem at -2.77%. Black jersey for Iveco at -5.01%.
Excellent performance for Diasorin which, after a suspension due to excessive increases, closed the session in sharp contrast at +3.6%. (in collaboration with Money.it)