Former UK Prime Minister Boris Johnson was heard by a House of Commons inquiry committee into the scandal known as 'Partygate' on Wednesday afternoon.
The scandal concerns the parties organized in the prime minister's residence in Downing Street, London, between May 2020 and April 2021, in violation of the restrictions introduced by the government itself to combat the coronavirus pandemic. The committee that listened to Johnson is called the Committee of Privileges and will have to assess whether Johnson lied when, at the time of the scandal, he said in parliament that no social distancing rules had been violated at parties in Downing Street.
Johnson spoke to the committee for more than three hours, answering questions from seven members: four Conservatives (Johnson's party), two Labor and one Scottish National Party. Johnson began the hearing by reiterating what he already said in a written testimony sent to the committee on Tuesday: Johnson essentially believes that he did not intentionally lie to parliament, because at that moment he would have believed in good faith that he had not broken any rules.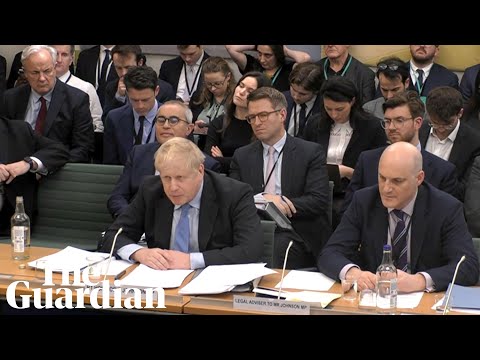 Speaking of a November 13, 2020 party at Government House to toast the end of Lee Cain's tenure as prime minister's communications officer, Johnson said it was a "work event" and that within of that room it was not possible to maintain "a perfect physical distance" such as the one of two meters prescribed by the rules in force at the time.
The members of the commission also asked Johnson to account for two other parties, the one organized again in Downing Street for his birthday on 19 June 2020 and another on 14 February 2021, organized for the farewell to two government secretaries . Johnson said both meetings were business events. Speaking of the second, whose photos show many people in a small room and several bottles of alcohol on a table, the commission asked Johnson how alcohol was part of a business meeting. Johnson responded by saying that "it is a custom in this country to say goodbye to people with a toast" and that he "did not notice any signs of drunkenness" among those present.
During the hearing, Johnson also had some very harsh exchanges with some members, in particular with the chair of the committee, Harriet Harman, who he accused of having only prejudice against him, and against his party colleague Bernard Jenkin , with whom he has often clashed in the past, whom he accused of saying "completely nonsense".
After this hearing, the commission will have to indicate how to punish Johnson, whether to ask for a suspension from his position as a parliamentarian or simply force him to apologize in parliament. In any case, given that the commission has advisory powers only, the final decision will rest with the parliament. The verdict will have to wait at least a month, according to British newspapers.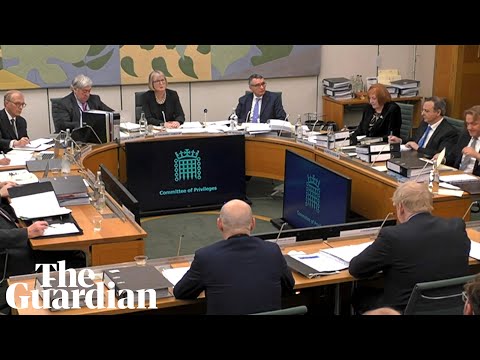 – Read also: The UK government's controversial immigration bill