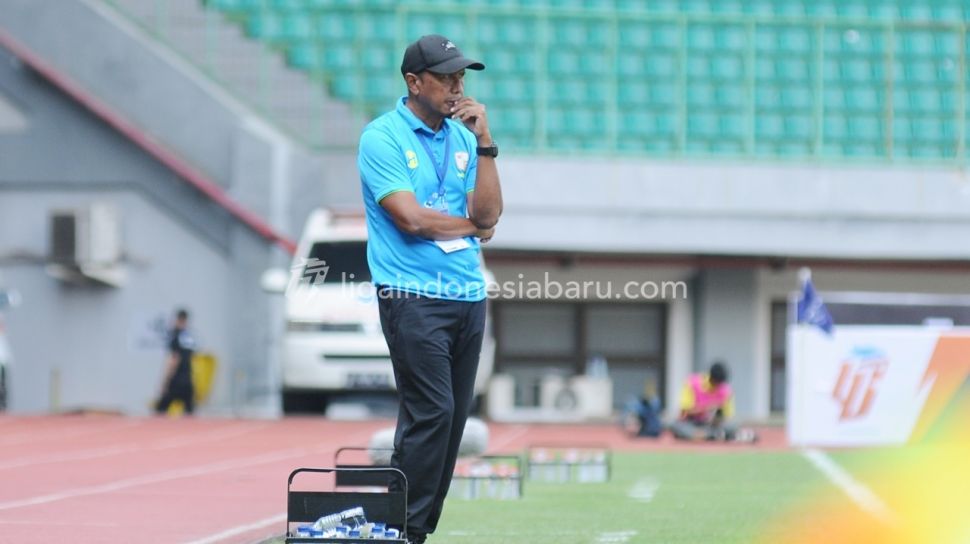 Suara.com – Barito Putera had to swallow shame in front of his own supporters in Week 31 of the 2022/2023 BRI League 1 match against Persis Solo at the Demang Lehman Stadium, Martapura, Tuesday (21/3/2023). Barito Putera lost 2-3 after being the victim of Persis' comeback.
Barito Putera fell behind after midfielder Persis Alexis Messidoro stole a goal in the 19th minute. However, the hosts turned 2-1 ahead after Mike Ott scored in the 43rd minute and Gustavo Tocantins in the 72nd minute.
Unfortunately, that advantage vanished as Barito Putera was hit by a comeback after Alexis Messidoro scored his second goal in the 79th minute and Sutanto Tan in the 85th minute.
The two goals scored by the opponent came in the final minutes practically because the Barito Putera defense lost focus and had to be paid dearly.
Also Read: Winning 3-2 at Barito Putera Headquarters, Leonardo Medina Praises Persis Solo's Steel Mentality
They lost three points at home and failed to maintain a positive trend in the last two matches.
Barito Putera's coach, Rahmad Darmawan, was reluctant to blame the players even though the two goals returned to the opponent which occurred in the final minutes of the match because the players lost concentration.
"Overall, I don't blame individuals because it's a team game. Anything can happen. I have said that if strikers have the opportunity not to score goals, it's a team's fault," said the coach who is familiarly called RD.
"Just like when we concede a defender, it's a team's mistake and it's the coach's control. So I am responsible, "he continued as published on the New Indonesia League page, Wednesday (22/3/2023).
But in terms of play, RD admitted that there were no significant problems with the style of play that his troops carried against Persis.
Also Read: Dedi Kusnandar Reveals Preparations for the Remaining League 1 Matches in the Month of Ramadan
The 56-year-old coach also hopes that the problem of losing concentration in the final minutes will not recur in the next match.
"We will continue to improve even though overall this time we played quite well," he concluded.