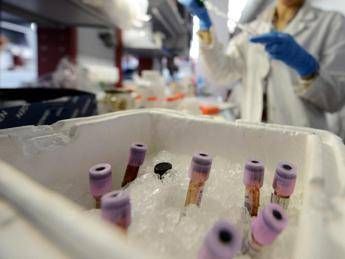 Three human cases of H5N1 avian flu, "a girl who died in Cambodia" – her father was also infected, but asymptomatic – "a woman in the province of Jiangsu (China), and the case in Ecuador, highlighted the possibility that A new spillover event may have occurred, however the data analyzed suggest that those reported are self-limiting human cases, with no pathogenic jumps between species". At the moment for H5N1 flu "the genetic signature of a spillover event is still missing". This is underlined by an Italian study being published in 'Pathogen and Global Health', conducted by Fabio Scarpa, University of Sassari; Daria Sanna, Instituto Rene Rachou Fundação Oswaldo Cruz (Belo Horizonte, Brazil); Marta Giovannetti, researcher at the Campus Bio-Medico of Rome; Stefano Pescarella, Department of Biochemical Sciences, Sapienza University of Rome; Marco Casu, Veterinary Medicine Department of the University of Sassari; Massimo Ciccozzi, Head of the Medical Statistics and Epidemiology Unit of the Faculty of Medicine and Surgery of the Campus Bio-Medico in Rome.
"Species hopping – explains the paper – can occur when a highly prevalent pathogenic population (reservoir) comes into contact with subjects belonging to different species and the pathogen spreads to a new population. The genetic signature of a spillover event is clearly different from that shown in the reported cases," the researchers note.
"Changes in influenza viruses – explain the authors – are carried by the so-called antigenic drift, which consists of small mutations in the Ha (haemagglutinin) and Na (neuraminidase) genes, which cause changes in these two surface proteins of the virus. These changes are continuous over time as flu viruses replicate, resulting in different but closely related strains." When there is a jump of species "the change is abrupt and due to an antigenic shift, i.e. changes caused by recombination events that generate new Ha and Na proteins that acquire the ability to infect humans. This change can lead to a new subtype infecting people for the first time.An event that occurred in the spring of 2009 when the H1N1 virus, with genes from viruses that originated in North American pigs, Eurasian pigs, humans and birds, emerged to infect people and spread rapidly, causing a pandemic."
At present, H5N1 "shows none of these characteristics and still lacks the genetic signature of a spillover," the researchers assure. "Of course that doesn't mean it can never happen," they specify. "Although the H5N1 virus can cause severe disease in humans," according to the study, "an unknown human-to-human spread has not been identified so far. On the other hand, it should be emphasized that in 100 spillover cases the total number of infections humans would have been much higher."
For scientists, however, "we must not let our guard down and constant genomic investigation and continuous health surveillance are needed: the only strategies – they conclude – to identify the genetic signature of a species jump in time".
"We have studied three human cases of avian flu – Massimo Ciccozzi tells Adnkronos Salute – In the case of the deceased Cambodian girl, we analyzed the Rna of the little girl and the asymptomatic positive father. Well, we observed that the two Rna are identical except for one only mutation that has no meaning, however, because it is not on parts of RNA that are decisive. Therefore, the origin of the virus is from a common source and the passage of the virus between father and daughter or vice versa did not happen. On this there is a absolute certainty: no one has passed it on to another. Therefore, we cannot yet speak of human-to-human transmission of avian flu and today it is extremely unlikely, maybe in 20 years it will happen".