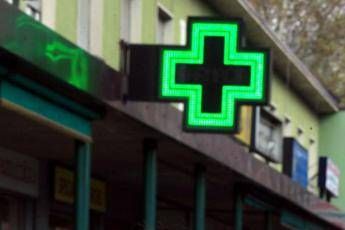 For adult patients with severe atopic dermatitis, candidates for systemic therapy, a once-daily oral drug is available in Italy. We are talking about Pfizer's Cibinqo* (abrocitinib), a Jak1 inhibitor approved and reimbursed for people who live with a serious form of this pathology in our country, with a significant impact on the quality of life of patients and families. This is what the US company communicates.
"Pfizer's mission is to develop and make available scientific innovations capable of bringing about concrete changes in the lives of patients – says Francesca Cozzolino, Director of Inflammation & Immunology and Rare Disease of Pfizer in Italy – We have concentrated our efforts in areas where we believe we can make a unique contribution and respond to important needs, such as chronic inflammatory diseases and abrocitinib is an example.Atopic dermatitis is a chronic recurrent inflammatory skin disease with a complex pathogenesis, a source of discomfort for adults to the extent that it has one of the skin diseases with the highest level of disability, in the Global Burden of skin disease study of 2013. Pfizer was the first pharmaceutical company to study the role played by JAK-inhibitors in inflammatory processes: it is believed that the Jak-Stat pathway plays an important role in inflammatory processes as it is involved in the signaling of over 50 cytokines and growth factors, many of which determine immune-mediated pathologies. Jak inhibition therefore represents an important resource for the development of new treatment options for the benefit of the many people who suffer from these pathologies every day".
Intense and incessant itching, pain, insomnia, self-isolation, stress and social stigma affect over 35,000 children and adults in Italy who live with a severe form of atopic dermatitis, a chronic inflammatory skin disease that heavily affects the patients' day and night activities . Research in this field of medicine – reports a note – has progressed in the last decade and there are more and more therapies available to patients. The latest addition, available to specialists, is abrocitinib, reimbursed by Aifa and the NHS (Official Gazette of January 27, 2023), which could revolutionize the clinical management of the disease.
Until a few years ago it was considered an exclusive pathology of the pediatric age – continues the note – it can continue in adolescence and adulthood or it can arise ex novo in adults and even after the age of 65. "It is a chronic inflammatory skin disease that can last for life with alternating phases of remission and exacerbations – explains Giuseppe Monfrecola, president of the Italian Society of Dermatology and Sexually Transmitted Diseases (Sidemast) – It can affect the head, trunk and limbs but often the sites most affected are the face, neck, hands; due to this visibility and the strong itching, the pathology has a heavy impact on the quality of life of patients and their families. In Italy, it affects the pediatric age with percentages of 15% approximately, and with percentages of 8-10% in young people/adults".
In the acute phase, atopic dermatitis, which has a fluctuating trend and can favor allergies (not the other way around), manifests itself with redness often associated with exudative vesicles. Over time the lesions progress and become scaly, maintaining the skin redness. For the patient, even actions that are normal for anyone, such as swimming in the sea or in the pool, jogging, walking in a park, may be inadvisable activities. The disease has repercussions on the interpersonal and work spheres, due to the social stigma resulting from the skin manifestations.
"Abrocitinib is an oral drug, taken with a single administration a day, which acts by blocking a Janus kinase that intervenes in the transduction of inflammatory signals of atopic dermatitis – underlines Giampiero Girolomoni, UOC director of Dermatology and venereal diseases Hospital of Verona – It is of a specific anti-inflammatory for this skin disease, which works by blocking both inflammatory mediators and itching mediators: in this way it reduces skin inflammation and reduces severe itching. The mechanism of action is quite rapid and within a few days patients experience an improvement in symptoms. Abrocitinib is intended for selected and monitored young/adult patients (18 years of age and older) with more severe disease. Six rigorous, large population, randomized controlled trials versus placebo or other active reference drugs were conducted to evaluate the efficacy and safety of the drug and demonstrated the superiority of abrocitinib in early resolution of signs and symptoms and excellent tolerability. The drug can be taken for as long as needed, and can be stopped and restarted as needed. Therapy is started with a slightly higher dose and gradually the dosage is reduced according to the patient's response, until a maintenance dose is reached".
The diagnosis of atopic dermatitis is usually delayed; a differential diagnosis must often be made with other skin pathologies, such as, for example, seborrheic dermatitis or psoriasis. As for the prognosis, the disease can improve or disappear within the first 5 years of age but exacerbations are frequent in adolescence and adulthood.
"Compared to 20 or 30 years ago – concludes Mario Picozza, president of Andea, the National Association of Atopic Dermatitis – things have improved a bit, trained dermatologists and dermatology centers are present throughout the country and many more therapeutic aids are available than before. But there is still a lot to do. Living with a disease like atopic dermatitis is a constant battle and challenge. The psychological implications are important: awareness of one's body, self-esteem, distress and fear of judgment of others. Social isolation and bullying are frequent. All this generates anxiety, depression, sadness, fear and social withdrawal. Atopic dermatitis has been underestimated and undertreated for years. As an Association we have drawn up a programmatic manifesto with the 10 points on which we ask for punctual interventions from the institutions and we do it by participating where possible in the decision-making tables and maintaining a constant dialogue with the political decision-makers".