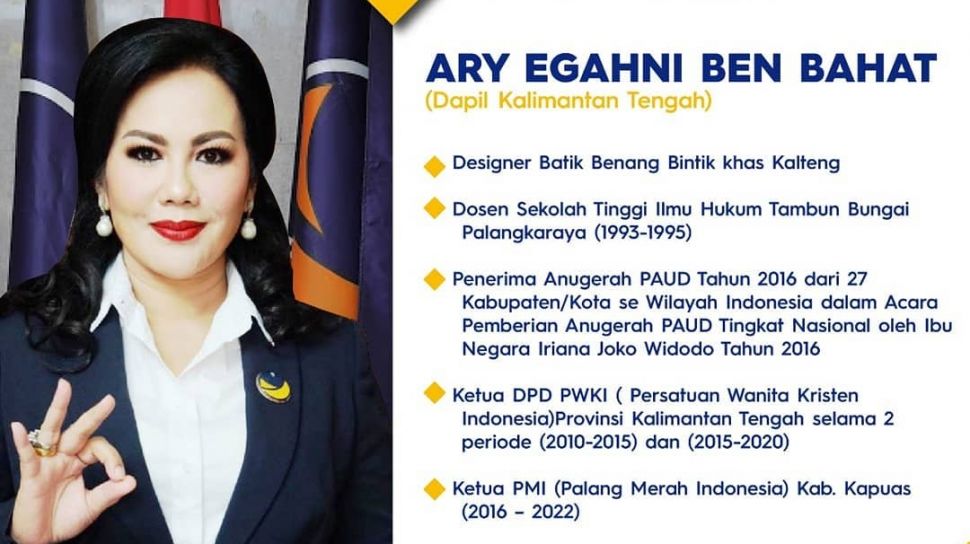 Suara.com – The Democratic National Party (NasDem) did not provide legal assistance to Ary Egahni Ben Bahat following the appointment of the member of the DPR RI as a suspect in a suspected corruption case by the Corruption Eradication Commission (KPK). This is because Ary already has his own attorney who will accompany him.
Thus, NasDem Deputy Secretary General Hermawi Taslim said that his party would not provide legal assistance.
"He already has his own lawyer," Hermawi told reporters, Tuesday (28/3/2023).
Hermawi then said that the party chaired by Surya Paloh was not surprised when he heard the announcement made by the KPK.
Also Read: The NasDem Party is No Longer Surprised to Hear Ary Egahni Ben Bahat Becomes a Suspect in a Corruption Case
Because, before the announcement of the suspect by the KPK, Ary Egahni had already reported his legal status to NasDem.
"That's right, the wife of the Kapuas regent, a member of the DPR RI from NasDem. She has informed the party about her KPK status," said Hermawi.
On the same occasion, Ary has also resigned from the NasDem Party. However, the decision was only conveyed verbally.
"According to the integrity pact, the person concerned has declared his resignation verbally, his letter will follow," he said,
Be a suspect with husband
Read also: FACT CHECK: Becomes a fugitive from the KPK, Sri Mulyani flees abroad
Ary Egahni was named a suspect in a corruption case along with her husband, Kapuas Regent Ben Brahim S Bahat.
"The said state administrator is one of the Regional Heads in Central Kalimantan along with a member of the Indonesian Parliament," said Head of KPK Reporting Section Ali Fikri, Tuesday (28/7/2023).
The modus operandi of the two suspects committed acts of alleged corruption by asking, receiving, withholding payments to civil servants or to the general treasury.
"It's as if they have a debt to the state officials, even though it is known that this is not a debt," said Ali.