A trip to Rome and Paris takes all these frames out.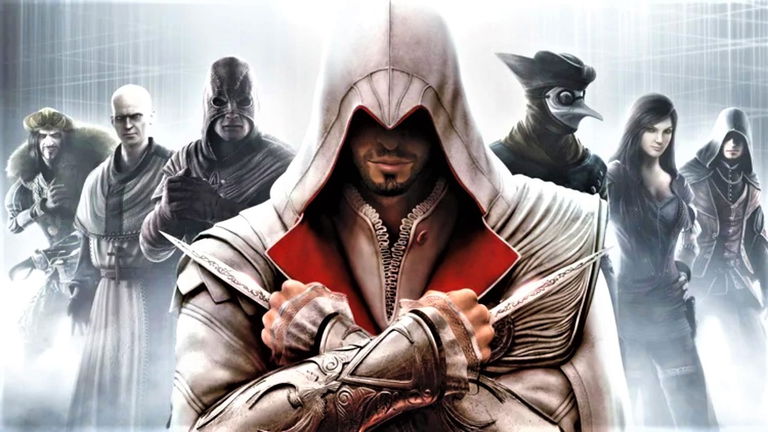 Assassin's Creed The Brotherhood puts you in the shoes of Ezio.
join the conversation
With more than 15 years behind him, it must be said that Assassin's Creed has earned a place in the video game industrybeing that the Ubisoft star franchise has not only allowed us to make use of stealth and all kinds of tools and elements to meet our objectives, but also has made it possible for us to discover all kinds of cities and locations around the world in different historical periods.
Now, taking into account that many of the monuments that we see in their video games are still standing, it means that many fans of the series can visit them just as it happens in the video games, be it Notre Dame de Paris, the Colosseum in Rome , the Pantheon, among many other locations. And it seems that a user has taken it literally when it comes to take photos of them as seen in video games.
Paris and Rome are the stars of these real-life recreations of the cities seen in Assassin's Creed
In this way, we have been able to see that the Reddit user known as famous-BlueRaincoat has been in charge of uploading a post to the aforementioned social network in which it can be seen that in what has been a clear trip to Paris and Rome has been in charge of recreating some of the frames of the video game in photos, these being specifically Assassin's Creed Unity and Assassin's Creed: The Brotherhood, the titles that are located in these two mentioned cities. You can take a look below
Finally, I did it… recreated all these scenes…
by u/famous-BlueRaincoat in assassinscreed
For the rest, it must be said that the future of the saga seems to be focused on a location further away from these two cities, since after seeing that Assassin's Creed RED would have revealed its first details about the two playable characters and that there would be four Assassin's Creed games in development yet unannounced, we can see that these would soon take us to Japan, China, among other locations that would take us away from Europe, the continent that has been used the most in the titles of the saga.
join the conversation