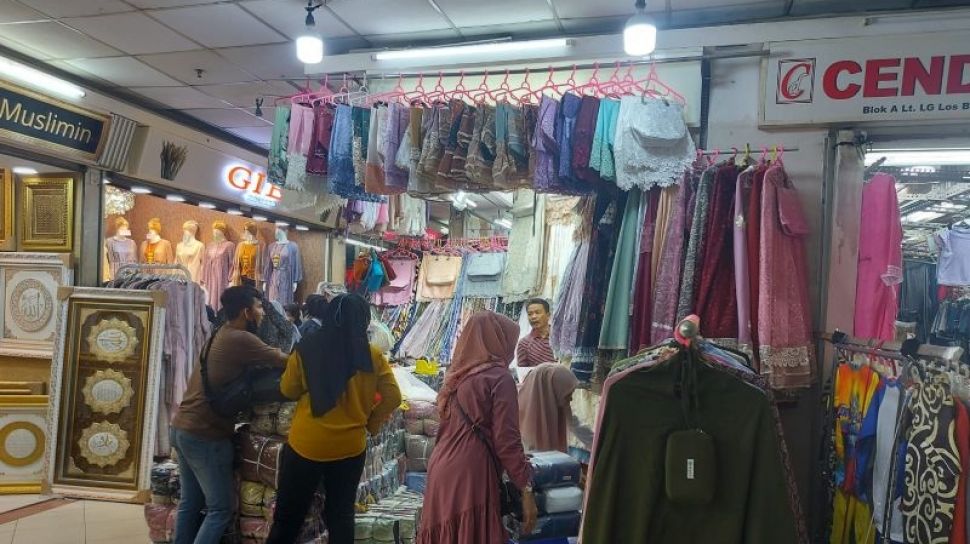 Suara.com – A number of traders at Blok A Tanah Abang Market, Central Jakarta, complained about the decline in the number of orders for clothes outside the area ahead of this year's Ramadhan.
"It looks busy, but the number of buyers has dropped dramatically from last year. Orders from outside the city are also not as many as last year," said a mukena trader Mutia (32) in Block A Tanah Abang, Central Jakarta, Tuesday (21/3/2023 ).
The stalls in Block A of Tanah Abang Market did look crowded, but not too crowded on D-2 Ramadhan 1444 Hijriah.
In line with that, couriers in Block A of Tanah Abang Market also felt a decrease in shipping goods, which are usually busy from outside Java Island.
Also Read: Buya Yahya forbids women from wearing this type of mukena during Tarawih Ramadhan 2023
Generally, clothes from Tanah Abang are resold outside Java Island, generally Palembang, Bengkulu, Padang, to Papua, and even exported to the Middle East region.
One of the couriers, Aceng (48) admitted that usually the number of clothes ordered last year reached 200 dozen, now it is only around 70 dozen for one delivery.
Aceng said that traders from outside the city usually order clothes 1-2 months before Ramadan.
In addition, he also felt the decrease in the number of out-of-town customers by up to 70 percent.
"Clothing traders in Kalimantan and Sulawesi who usually come here, this year they are no longer selling clothes, many have changed their business because they have been eroded by online shopping," said Aceng.
Also Read: Ahead of Ramadan, the Kebumen Satpol PP Destroys Alcohol and Will Arrange Couples Gathering in Kos-Kosan
The impact of the decrease in ordering clothes outside the city eventually also affected porters or transportation services. The number of porters in Block A of Tanah Abang Market alone is estimated at one thousand people.