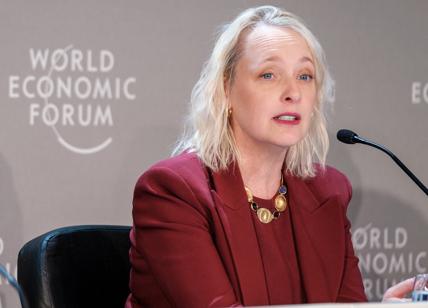 Julie Sweet, CEO and President of Accenture
Accenture, 19,000 cuts worldwide but Italy is growing and continuing to hire
The multinational Accenture announced yesterday 19,000 layoffs globally. The news was disclosed during the earnings conference call in which the results for the second fiscal quarter of 2023 were presented. The cut will affect the 2.5% of the staff, which today is around 738,000 employees worldwide, and will take place over the next 18 months.
Analyzing the sector, however, the normal turnover mechanism seems to take shape for companies of this size. In fact, the Assoconsult Observatory points out that the consultancy ecosystem has an occupational dynamic that distinguishes it from other sectors. If we look at medium and large companies, 2021 ended with a positive balance of 2,100 new units employed. This number, given by the recruitment of around 6,150 professionals, ie 26% of the workforce at the end of the year, against the departure of over 4,000 employees (about 17% of the workforce). A turnover of skills, in practice, in line with the dynamics affecting a solid and growing company, as demonstrated by the results presented yesterday.
Indeed, during the call with the analysts, the CEO of Accenture, Julie Sweet, underlined the improvement of the multinational's performance in Europe, the Group's second reference market after North America. In detail, in February 2023 revenues in the Old Continent amounted to 5.30 billion dollars, with an increase of 6% in dollars and 12% in local currency compared to the second quarter of fiscal 2022. Operating income in February 2023 exceeded the 573 million dollars compared to the more than 531 million recorded in 2022, an increase of more than 42 million. "In Europe, revenues grew by 12% in local currency thanks to the banking sector, capital markets, and public services. Specifically, growth is driven by Italy, Germany and France", explained CEO Sweet during the conference call, also clarifying that the announced cuts will vary according to the markets and Reference countries.
The announcement made yesterday should therefore not alarm our country, for which the numbers are positive. The trend, among other things, is also confirmed by the widespread forecasts by the Assoconsult Observatory, which estimated an increase of 11.3% in 2022 of professionals hired in the world of Italian consultancy, substantially in line with the growth in turnover of the big names in the sector (11.4%). Engineer'sg, digital transformation consulting specialist, announced over 2,000 new jobs. In the case of Accenture, with approximately 20,000 employees in Italy, over 7,000 people were hired in the offices of Milan, Rome, Turin, Naples and Cagliari and in the other offices scattered throughout the country and the Group has announced 3,000 hires in this fiscal year. Italy, therefore, seems to be safe.
Subscribe to the newsletter