A month full of great video games.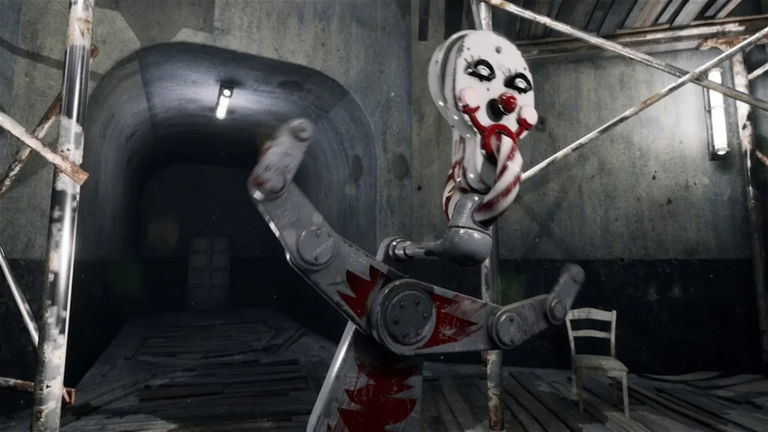 Promotional image of Atomic Heart.
join the conversation
Microsoft has not always been successful with its strategies, and for example we have the failure that was Kinect, a product that aspired to much, but which failed to meet its objectives. Still, it is necessary to mention the fact that Xbox Game Pass has become a standard in our industryso much so that other companies like Sony have imitated it to a certain extent, adding a considerable catalog of games to PS Plus Extra and Premium.
This has led us to have, every month, recorded two specific dates, in which users of this service have to be attentive to social networks. Yes, we mean when the games that will come soon to this subscription are announced. This case has been somewhat particular, since the common dates for the announcements have not been met, but we already know what they will be the games that will arrive during this month of February 2023.
These are the games coming to Game Pass in February 2023
As we have said, this month has been quite particular, and the games that arrived at the beginning of this month of February were announced together with the last batch of January. Therefore, we are talking about this being the first announcement of games coming to Xbox Game Pass during the month of February 2023.
Madden NFL 23 (February 9) – PC Game Pass and Consoles (on console you will need a subscription to Game Pass Ultimate)SD Gundam Battle Alliance (February 9) – PC, Consoles and CloudMount & Blade II: Bannerlord (February 14) – PC, Consoles and CloudCities: Skylines – Remastered (February 15) – Xbox Series X|S and CloudShadow Warrior 3: Definitive Edition (February 16) – PC, Consoles and CloudAtomic Heart (February 21) – PC, Consoles and Cloud
Coming soon to @XboxGamePass and @XboxGamePassPC: Madden NFL 23, Atomic Heart, Mount & Blade II: Bannerlord, and more! https://t.co/NAU5LjeM8q

— Xbox Wire (@XboxWire) February 8, 2023
As you have seen, this list covers until part of the second half of February, so we do not know if there will be a second batch. Of course, it is possible that Microsoft adopts the strategy of last month, and at the end of the month surprise us by announcing the games that arrive in the second half, as well as those that will be introduced in the first days of March. For now you can read our article on the best Xbox Game Pass games, and so you can decide what to play until these titles reach the service.
join the conversation