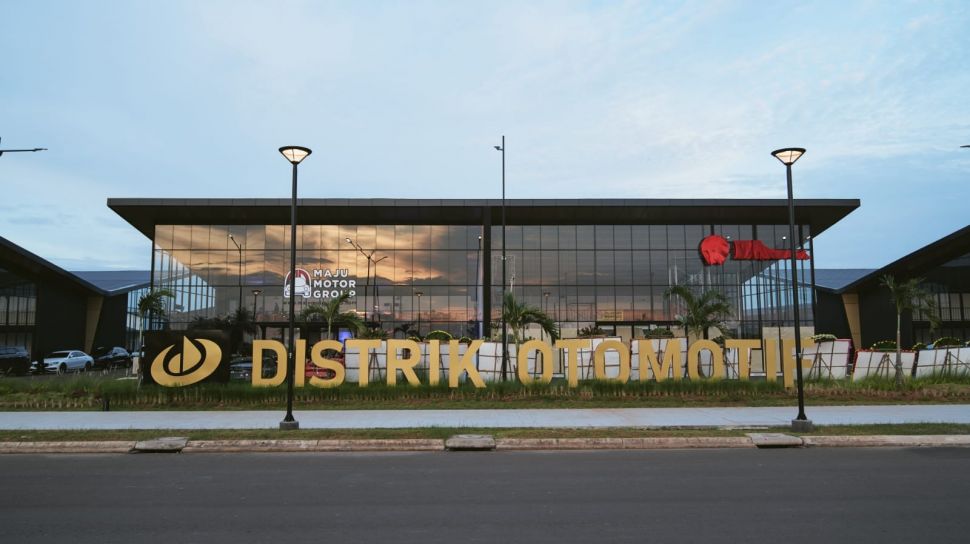 Suara.com – The construction of the Automotive District at PIK 2, as the largest and most comprehensive automotive market in Indonesia, is almost complete. Prestige Corp as the manager has handed over 66 units to tenants.
The automotive industry in Indonesia is experiencing rapid development. This sector has even contributed significantly to the national economy.
Seeing this, Prestige Corp and the Shareholders of the Automotive District built the Pantai Indah Kapuk Automotive District (PIK) 2 as the largest and most comprehensive automotive location in Indonesia.
"We see a promising business potential from the development of this Automotive District. Hopefully, with our experience as a general importer of supercars in Indonesia, which has been in business since 2012, we can make the best contribution to the development of this district," said Rudy Salim as CEO of Prestige Corp at PIK 2 , North Jakarta, recently.
Initially, this project was built with a 3-hectare sea plan, then grew to 6 hectares through ongoing development from October 2022 to December 2022. The construction of the toll road which is planned to be completed in the fourth quarter of 2023 will also further expand the main access to this area.
"The PIK 2 Automotive District will be the main gathering destination for industry activists and various car lovers who are members of automotive clubs and communities," said Rudy Salim continued.
The PIK 2 Automotive District is also very attractive for business people in the automotive sector. Until now, 70 percent of the available tenant slots in the PIK 2 Automotive District have been filled. Some of them are tenants who have been in the automotive world for a long time and still exist today.
"The stages and progress of the construction of the PIK 2 Automotive District, the first phase, 132 units on an initial 3 hectare land, and the second phase of approximately 40 units with a larger unit size. The tenants are expected to start operating optimally next month (March 2023) ," said Rudy Salim.
Starting from here, the future projection is to create various other automotive districts in various big cities with classes according to that city.