A representative physical quality in some people is located in the lower part of their body: bowed legs. The anatomical peculiarity may imply an imminent health risk for those who have a curved constitution in the extremities.
Human beings have very marked arched legs when we are born. However, the permanence of this physical condition in adults has various causes. It can also represent considerable conditions. Learn why some have this structural feature.
What is the reason why some have bow legs?
Bowlegs have a proper name: genu varo. The National Institute of Rehabilitation Dra. Adriana Rebaza Flores Amistad Peru – Japan in its research protocol defines this condition as an "angular deformity of the knee in the frontal plane."
According to the report, it is physiologically considered a typically bilateral, symmetrical, and self-limited deformity. Likewise, they indicate that its persistence until after two years is a pathological condition.
Along the same lines, The Egyptian Journal of Hospital Medicine, in an article in its volume 87 journal, determines that genu varus is "one of the most frequent misalignments of the lower extremities related to pain and dysfunction."
Furthermore, there are two conditions: pathological and physiological.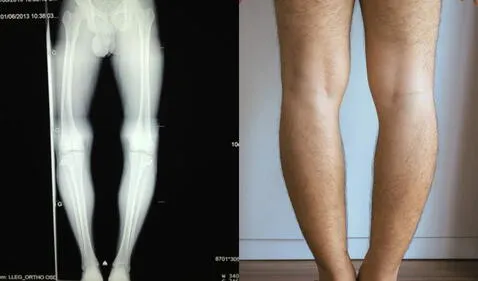 The Genu Varo is normal until two and a half years, according to the National Institute of Rehabilitation. Photo: composition LR/Better with Health/Orthopedic Doctors
The physiological condition is the one with the highest incidence worldwide. In the physiological case, only clinical monitoring is required.
In contrast, in the pathological, "it often progresses over time, predisposing to mechanical difficulties of the lower extremities, as well as joint disorders."
The cause of genu varus can be physiological due to the slight rotation of some bones while the person was growing inside the mother's womb.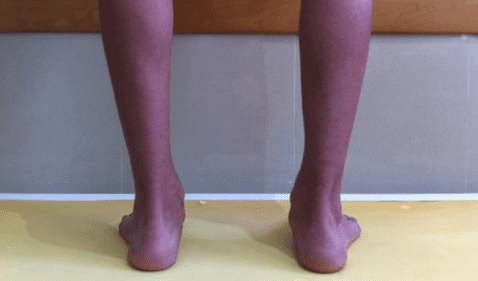 Genu varus is considered one of the most frequent misalignments of the lower extremities related to pain and dysfunction. Photo: Foot Doctors
On the other hand, if it is caused by a pathology, according to The Egyptian Journal of Hospital Medicine, it mainly arises from metabolic bone disease: rickets, nutritional hypophosphatemic rickets or linked to the X chromosome.
In addition, the report points out that, in many cases, there is usually a significant genetic load on the part of one of the parents. Well, at the end of growth, the child will have the shape of the legs in the image of the parents.