Insomnia is a sleep disorder that causes problems falling asleep or staying asleep. There are different causes that cause this difficulty when resting, but some of the main factors are anxiety, depression and the person's sleep habits, according to the United States National Library of Medicine. In Peru, in the last two years, organizations such as EsSalud have alerted the increase in cases of insomnia as a result of the arrival of the COVID-19 pandemic.
But this does not only happen at the local level. According to data from the US Centers for Disease Control and Prevention (CDC), at least 70 million Americans have a sleep disorder, with insomnia being the most common. This, in turn, causes poor performance at work or school. It could also lead to mental health disorders.
For example, a study published in 2020 in the journal Sleep Medicine, revealed that adolescents who sleep fewer hours than recommended are 55% more likely to suffer from a mood disorder, such as depression or anxiety.
Why do I suffer from insomnia?
Insomnia is recorded in people by a wide variety of factors. It can also be a central problem or be linked to other conditions, according to the Mayo Clinic. In this line, in dialogue with La República, the psychiatrist Carlos Bromley, detailed what would be the main factors that generate this sleep disorder.
"There are two specific situations. The first one is when insomnia is part of the symptoms of a mental health problem. The disorders that most frequently generate this alteration are depression, anxiety, and psychotic disorders," Bromley said.
The specialist also indicated that those with other medical conditions can also suffer from this disorder. "People with diabetes, heart problems, who have had strokes or those who have chronic pain (may suffer from insomnia)," he said.
Poor sleeping habits may also trigger sleep difficulties. Other causes are stress, alcohol and coffee consumption or taking naps of more than 40 or 50 minutes. Carlos Bromley also noted that cases of insomnia have increased as a result of the crises caused by the COVID-19 pandemic.
"Post-pandemic insomnia has increased remarkably. Before, 25 or 30% of the population had problems sleeping, whereas now it has increased to approximately 50%," she said. This, among other factors, as a result of the problems caused by COVID-19, such as debts, unemployment or difficulties in interpersonal relationships.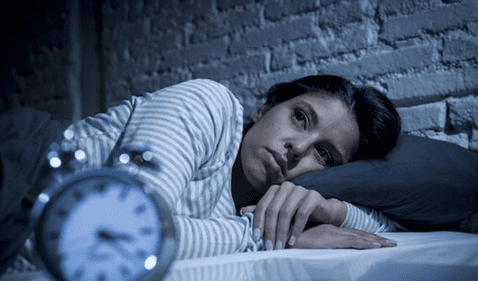 One of the causes of insomnia is stress. Photo: infosalus.com
What to do if I suffer from insomnia? Know 5 tips
Since insomnia is a sleep disorder caused by different factors, the psychiatrist points out that some recommendations should be put into practice in order to recognize the cause. Next, we explain five tips provided by the specialist.
Evaluate the external aspects that prevent you from falling asleep. It could be identified if the space in which you sleep is not adequate, the lighting is excessive or there is noise around the room. Avoid drinking coffee or alcohol before going to rest, as it affects the ability to fall asleep. Analyze concerns or situations that could be causing stress. "Suddenly (the person) is worried about a debt or poor school performance in their children. You have to identify the factor that produces stress to solve it. Otherwise, you may not be able to sleep," she said. People who have followed these steps but still cannot rest should seek professional help from a mental health specialist to identify what is causing their insomnia. Avoid self-medication, since medications, such as anxiolytics or sleeping pills, could cause side effects or dependency. "These must be prescribed by a doctor and be consumed for a certain time," Bromley explained.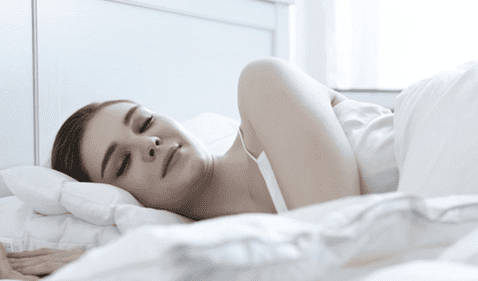 Establishing healthy sleep habits, such as having a regular bedtime, helps prevent insomnia. Photo: Alegrabancos.com
How to prevent insomnia?
The National Heart, Lung, and Blood Institute (NIH) indicates that practicing proper sleep habits, setting up a noise-free room, setting times to go to bed and waking up, practicing regular physical activity, limiting naps, eating at regular times, and learning ways to deal with stress could prevent insomnia.