'Tierra Amarga' has love as its main theme, and Züleyha, since the series began, has experienced many problems when it comes to her heart. She has had three great loves throughout her history, and she has suffered for them at the same time that they have given her good times. We remember how the three men who have stolen the young woman's heart have been: Yilmaz, Demir and Hakan.
Yilmaz, the man of her life
The story of Yilmaz and Züleyha captured our hearts from the first minute. Despite the fact that her story was impossible, and little by little everything became more complicated, we never stopped dreaming of her happy ending.
Yilmaz and Züleyha lived their love story in Istanbul, but a tragic event forces them to seek refuge far from the Ottoman city. The couple arrives in Çukurova eager to start a new life, but are forced to pretend they are brothers to find a job at the Yaman mansion.
Their lives change when Demir, the owner of the region, falls madly in love with Züleyha and manages to marry her based on cheating and lies. Yilmaz goes to prison, Züleyha leaves him for dead and also discovers that she is pregnant by Yilmaz.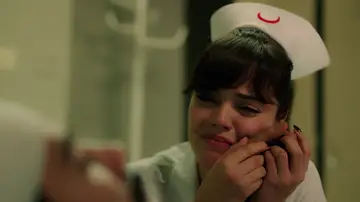 What Yilmaz doesn't know is that Züleyha is marrying Demir to save his life. At that moment, her hearts are further apart than ever. Yilmaz remakes his life, oblivious to the fact that he has a son with Züleyha and the young woman follows in Demir's footsteps even though she does not stop thinking about Yilmaz.
Their fortuitous encounters are loaded with tension, but we had to wait a long time for one of the letters that Züleyha would reach Yilmaz's hands and discover the whole truth.
After several escape attempts, facing Hünkar, Demir and Müjgan, their love manages to win, or so we thought, however, fate had prepared a final blow with which they could do nothing.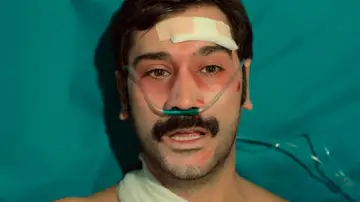 Demir, from villain to hero, at what point did you fall in love with him?
If something was clear from the beginning, it is the obsession that Demir felt for Züleyha. The young Yaman fell madly in love with her, bringing out the worst version of her and doing everything possible to get her away from Yilmaz.
The confrontation between Yilmaz and Demir over Züleyha was continuous, although it was clear from the beginning that the young woman only had eyes for Yilmaz.
Everything changed with the death of Hünkar, Demir's mother. The pain of losing a mother changed Demir's heart. Despite all that Züleyha had suffered, I do not hesitate to support and support him, so much so that Yilmaz came to think that Züleyha had ended up falling in love with him.
Demir proved that he was no longer the man he was when he risked his life to save Yilmaz from death. Züleyha was always eternally grateful for it, and without wanting it, and after mourning for a time, the young woman let herself be carried away by her new feelings.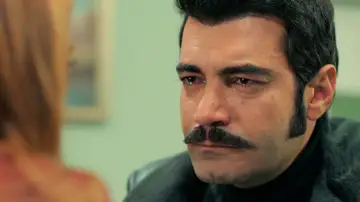 A bit late since Demir had found a lover convinced that Züleyha did not love him. That woman was in charge of destroying her marriage and testing the love that Demir had always felt for Züleyha.
Once again, fate played a trick on them and Demir lost his life, leaving Züleyha broken inside.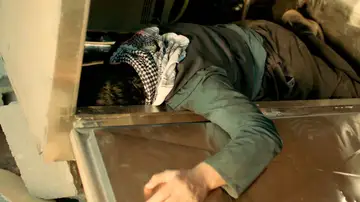 Hakan, her last love full of lies
Hakan Gümüşoğlu came into Züleyha's life under the pseudonym Mehmet Kara. His arrival in the city coincided with Demir's death, and although it seemed he was the one who gave the order to kill him, Hakan knew nothing. It was the late Erkan, his brother, who ordered Abdülkadir to end his life. Mehmet then became Züleyha's greatest support!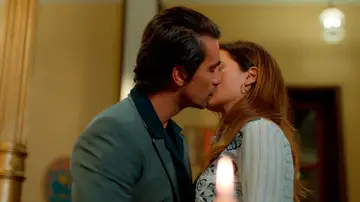 The young man acquired part of the shares of the Yaman company and that is how he met the young woman and fell in love with her. However, they lived a lie, Hakan was hiding his real job and his identity. Nothing was a bed of roses, since her turbulent life came to affect Züleyha, the young woman was about to lose her life the day he asked her to marry him. She was shot in the head!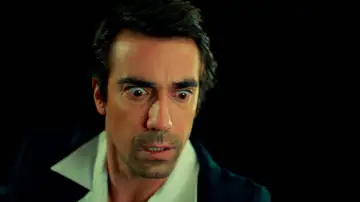 Afterwards, everything was agony until Züleyha found out the truth. The young woman called off the wedding and broke up with him forever. She was very disappointed! Hakan had to move heaven and earth to explain and get her to believe him. He had been wanting to reveal the truth to her for a long time, but due to her work he had to keep her identity a secret.
Hakan ended up getting Züleyha to forgive him and they both just had a nice wedding. They are more in love than ever! The young woman managed to overcome her mourning for Demir thanks to him, and now that the lies have ended, they are living a sweet moment. Züleyha is finally at the side of the man she loves!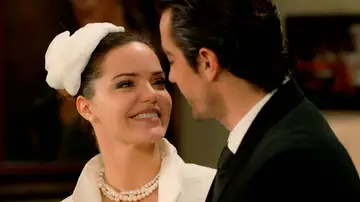 Do not miss the final outcome of 'Tierra Amarga' from Monday to Friday at 5:45 p.m. on Antena 3. We are waiting for you!