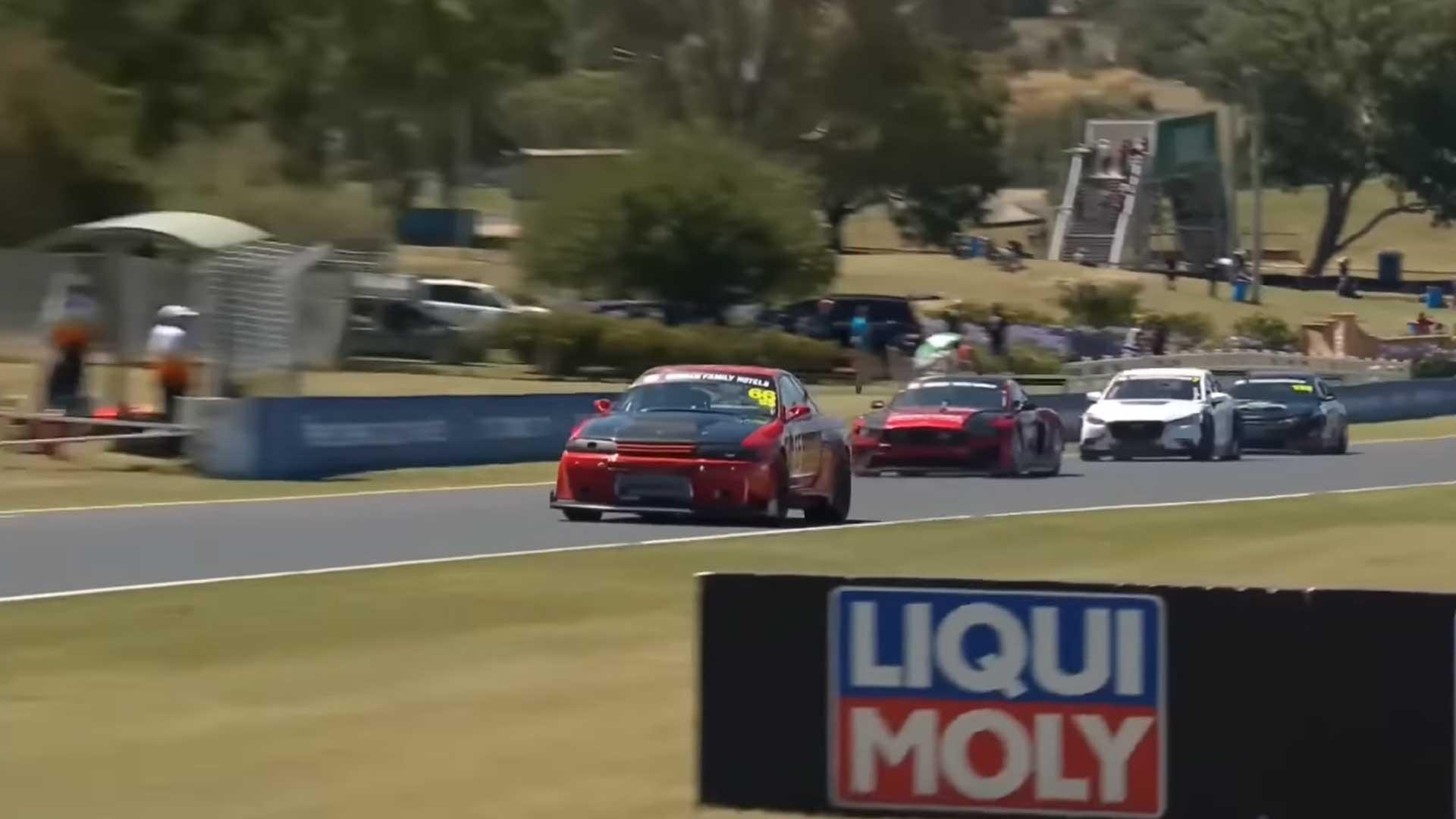 Max Verstappen occasionally makes it seem as if he is in a different racing class than the rest of the field. A Brad Sherriff can relate to that. During the 12 Hours of Bathurst, his Nissan Skyline R32 GT-R with 1,050 hp proves to be much faster than the rest of the field. Not surprising, because the rest has about half the power. And no, this image has not been sped up.
After the first turn, the Skyline R32 GT-R pulls out all the stops on Mountain-Straight. The cornering is less good for the Skyline. Atop Mount Panorama, a Ford Mustang comes very close. A Mustang that beats a Skyline in the corners but not on the straights – world upside down. Unfortunately, Sherriff crashes (at 9:52 into the video), but he has already captured the hearts of the audience by then.
The engine of the Nissan Skyline R32 GT-R
The driver of the GT-R tells V8Sleuth about the adjustments. Sherriff first drove the standard 2.5-liter six-in-line, but with a large turbo. He thinks this is the worst bike he has ever driven.
In the end he went for a completely new engine with which the car has a relatively reliable 1,054 hp. For example, the new bottom block is made from a single piece of aluminium, instead of fragile cast iron bottom blocks.
Can this just happen?
The race management is a little less happy with Sherriff's performance. The car is so fast that it drops below the minimum lap time. This lap time is set to make sure people don't take too fast cars and actually play unfairly. Exactly what the driver does. To compete in the next race, Sherriff must modify his car.
The driver does not agree: "When you use a car based on a standard Nissan driven by a very ordinary driver who competes with tubular frame cars that weigh much less and with drivers with much more talent, then the game becomes unattractive to me.'