Finally I can get in a ring and growl (did you know? In the ring we growl) "I'll split you in two" without fear of losing the real connotations: with Undisputed you box with the gamepad.
Developer / Publisher: Steel City Interactive / Steel City Interactive Prezzo: 29,99€ Location: Text Multiplayer: Online and Local GO: ND Available on: PC (Steam) Launch date: January 31, 2023 (Early Access)
Boasting boxing skills that make Mike Tyson envious, even if in reality my greatest achievement in the noble art was getting to the second level of King of Boxer in the arcade, I managed to put the boxing gloves on Undisputed, boxing game by Steel City Interactive that focuses on realism and licenses. Iconic gyms such as Coldwell Boxing Gym and legendary names such as Muhammad Ali and Sugar Ray Robinson await fearless players eager to change their connotations in the early access version, still rather incomplete but already extremely entertaining. Here are my impressions after a lot of fights.
UNDISPUTED IS NOT FOR KEYBOARD LIONS
I am immediately struck, just to stay on topic, by the choice of the developers of do not support the keyboard and mouse combo by requiring a gamepad to play. Philosophy that I shared after the first few minutes, since the control system based on precise movements of both analog sticks would not have remotely guaranteed the same effectiveness if adapted to pressing WASD or similar keys. My test therefore took place with the Dual Sense su PC but above all on Steam Deckwhich handled even the highest level of detail without problems.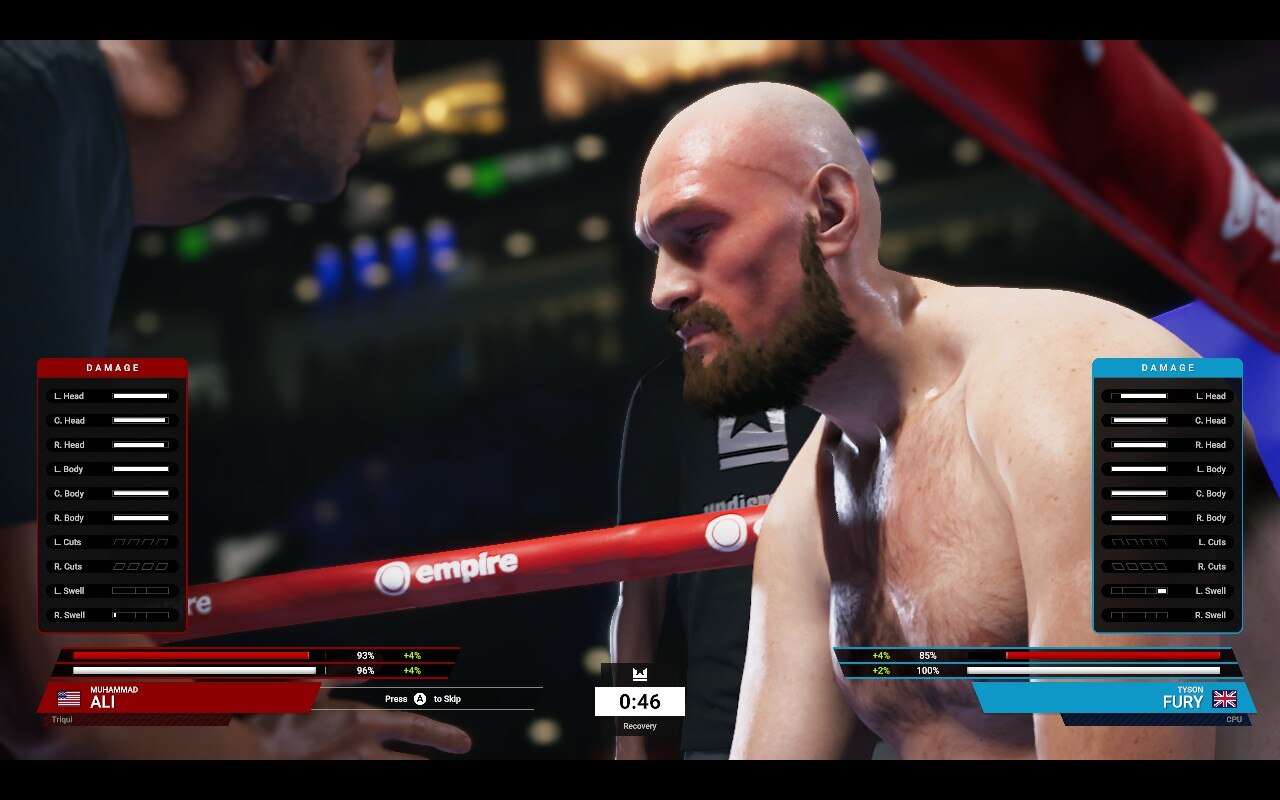 The more succulent options, such as career and creation of one's own boxer, were still deactivated, making available only single meetings between already configured athletes, but first it was suggested to me to participate in a sparring session, which serves as a tutorial, right in the Coldwell Boxing. Operation that I had to repeat two more times before acquiring a semblance of familiarity, there are so many combinations to learn. Undisputed is certainly not a fighting game where whoever pushes the most buttons winsand getting into the ring without adequate preparation – better if accompanied by a summary diagram – leads to guaranteed defeats.
I STING LIKE A BUTTERFLY, WAIT, WHAT WAS IT?
With the left stick we move our boxer, while with the right we punch, using left/right directions to hit with the respective arm, and down/middle/up for uppercuts, hooks and jab or direct, depending on the guard, which we can change at any time. Diagonal down right equals right uppercut, hard left is a left hook and up right for a jab, if we're lefty, otherwise we'll get it by aiming up and left.
Entering the Undisputed ring without adequate preparation leads to guaranteed defeats
Frightened? You haven't seen anything yet, but don't give up because every effort to learn the fundamentals will be rewarded. What we have seen so far is valid if we decide to strike in the face. The attacks to the body use the same scheme but require the simultaneous pressure of another key, to which an additional one is added if we wanted to give maximum power to the punch. All this, however, remaining still like sacks. Does it seem possible to win a match without good footwork? No, and the latter takes place by tapping the left stick while performing other actions.

Then there are the feints, the dodges, the clinch, the closing on guard, and some provocation, which fans of Muhammad Ali or the great Naseem Hamed, sadly absent, will know well. There won't be a single finger left unused during the bout, and now it's clear that making all of this executable even from the keyboard was really unthinkable. Once all the techniques are mastered, we are finally ready for a real match.
MY MOTHER GIVE IT TO ME STRONGER!
The roster from which to choose our alter ego and his opponent, on the occasion of early access, is made up of 50 athletes, both male and female, but many more are expected in the Steel City Interactive roadmap. Once the location has been chosen, when the bell rings, things begin to get serious. Spoiler: you will really sweat, both for the difficulty even at the Casual level, and for the tension that is created as time passes, apparently without noteworthy results. We remind you that it is a simulation, so those who expect frequent KOs, people flying off the ropes or fatalities from Mortal Kombat will be disappointed.
Unloading a hail of blows that miss or crash on the opposing guard makes us vulnerable to counterattack
Movements and punches must be dosed with a dropper, keeping an eye on the heart rate and the fatigue bar which once depleted does not allow us to hit effectively. Unloading a hail of blows that miss or crash on the opposing guard makes us vulnerable to counterattack, and the recovery at the end of the round is never complete, so we get to the twelfth round considerably exhausted, and at that point a pixel of stamina in the more decisive it becomes. Getting too many punches in rapid successionor a well-loaded one that hits in full, sends us into trouble, slowing down the response times of the commands as well as the effectiveness of combinations and dodges.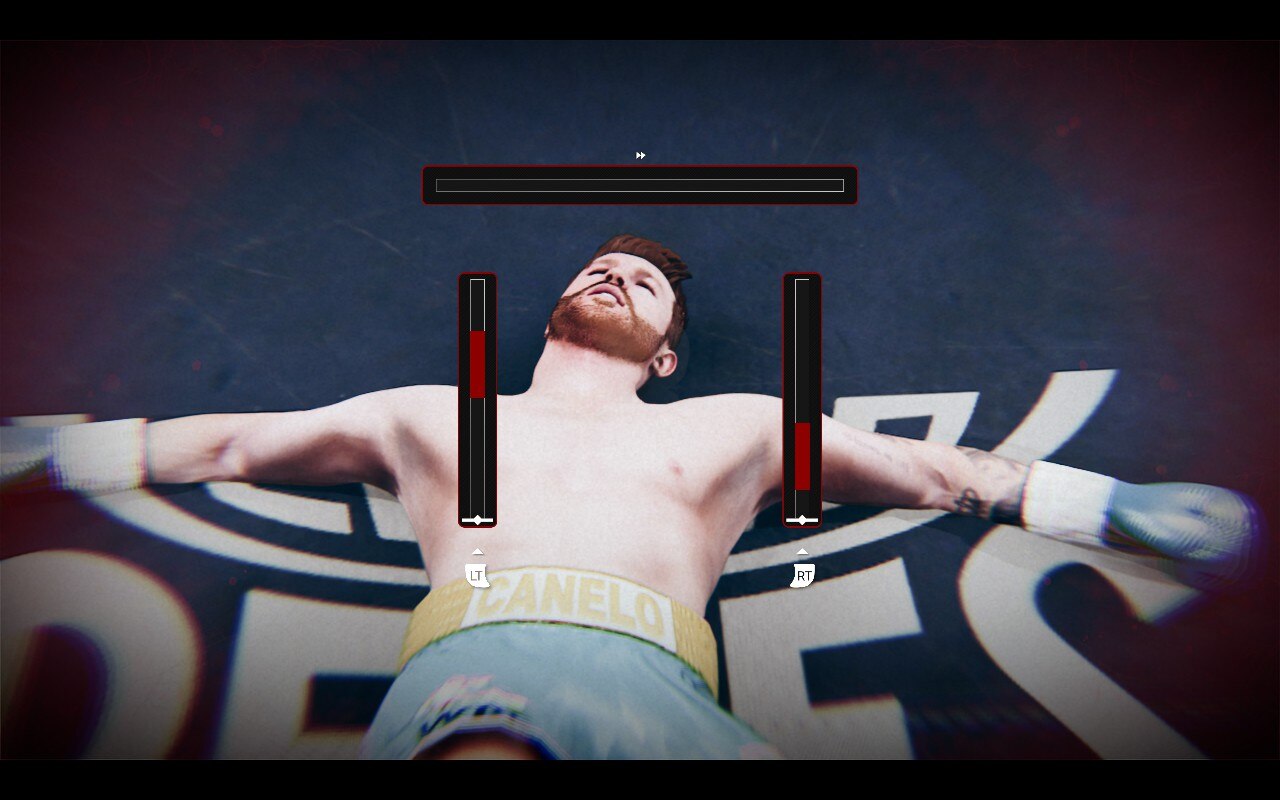 On the contrary, theopponent galvanized by success he goes into an adrenaline frenzy mode that makes him even stronger.
If development proceeds at the level seen so far, the Fight Night series is destined for a sound KO
Multiple damage bars show us the condition of the athletes, suggesting where to hit the beast when it is injured. The only section that is a little too simple is currently the management of the KO once they're down, which consists only in holding cursors in the center of two bars while the boxer stands up, a system already seen millions of times in action games when crossing a bridge or a narrow passage. I also point out the absence of highlights at the end of the round and of a video editing mode, which I hope will be implemented as soon as possible.
FEEL HOW THEY PLAY
The graphic realization is impeccable, with athletes reproduced to perfection and immediately recognizable by their movements, such as the legendary footwork of Ali or the very wide uppercut of Canelo.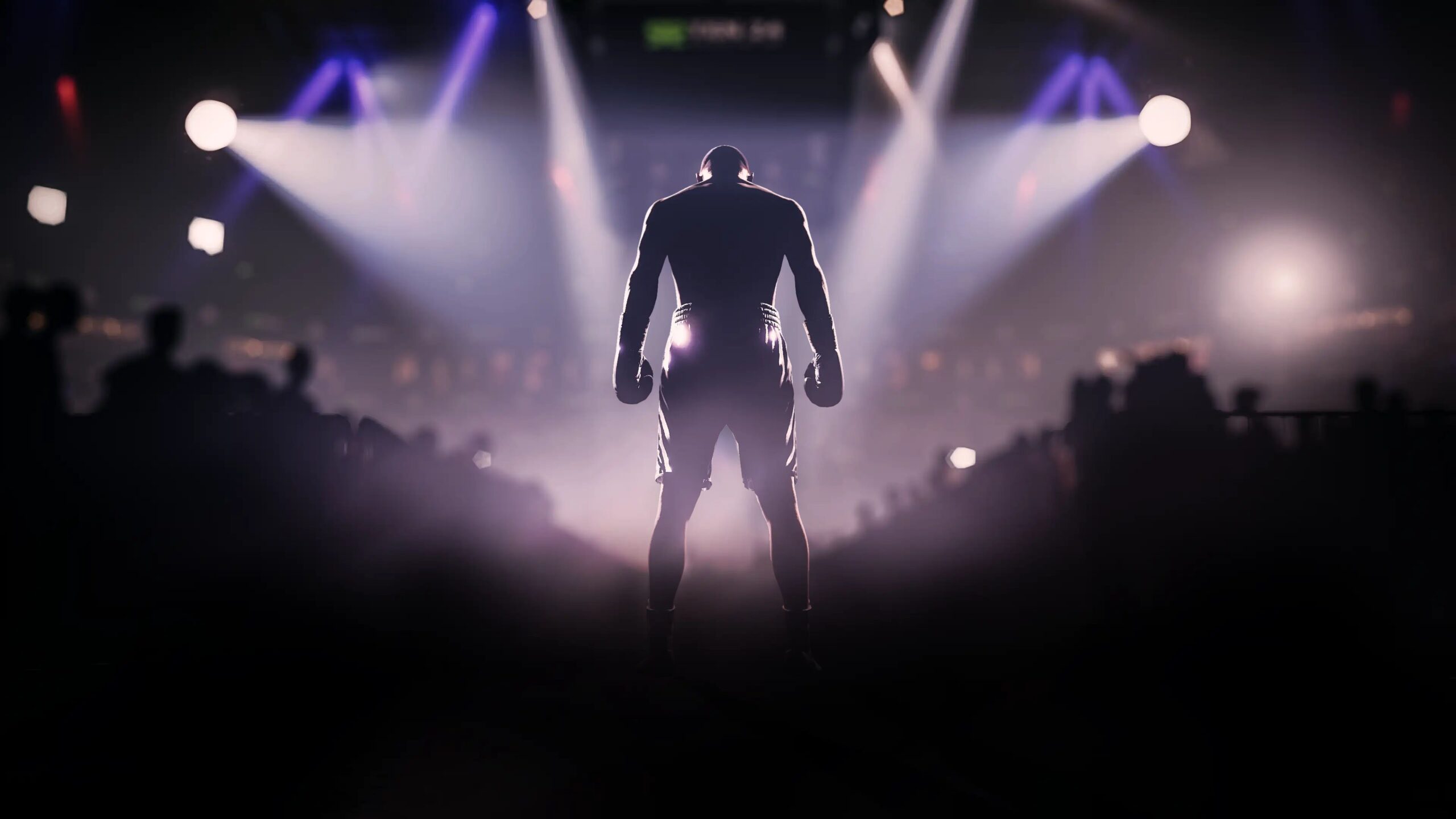 The polygons are not very many, therefore I would have expected even lighter hardware requests, but let's not forget that it is an early access and can be further optimized. Excellent representation of sweatwith sketches worthy of Rocky Balboa's close-ups, and realistic facial swellings.
punches that play in our heads like bass from a subwoofer
The sound, to be listened to with headphones, further immerses us in the match: heartbeat, punches ringing in our head like bass from a hyper-pumped subwoofer, and breathing takes us right through the strings. In the other phases of the game, however, we are accompanied by songs of excellent quality. If the development proceeds maintaining the level than seen so far, the Fight Night series that sits undefeated for too long is destined for a audible KO. Finally.
Previous article
Frostpunk is the leader you don't want to be