Suara.com – The management of Persipura Jayapura and coach Ricky Nelson agreed to end the cooperative relationship as a result of the uncertainty over the continuation of the 2022/2023 League 2 season.
Persipura manager Yan Permenas Mandenas said that apart from Ricky Nelson's contract ending on January 30 2023, the coach from Kupang is currently taking the AFC A Pro coaching license.
According to Mandenas, in the contract clause there is an extension if Liga 2 continues. However, there is no certainty about the competition, in fact it will only be determined after the PSSI Extraordinary Congress (KLB).
Because of that, Persipura and Ricky Nelson agreed to end their collaboration.
Also Read: Legal and Free, Here is the Live Streaming Link for the Persebaya vs Borneo FC match today
"We appreciate Ricky Nelson's performance while in charge of Persipura, which has succeeded in bringing Mutiara Hitam to the first place in Indonesia's second caste competition (League 2) in the eastern region in the 2022/2023 season," said Mandenas.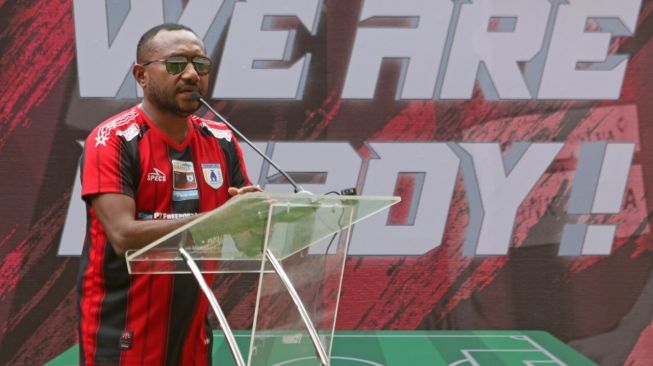 Manager of Persipura Jayapura, Yan Permenas Mandenas. (doc. Persipura)
During Ricky's hands, Ian Kabes and his friends won 11 points from six matches in League 2 this season. The Black Pearl team has scored three wins, two draws and one loss.
"In the future we will also open up if Ricky Nelson wants to return to Persipura Jayapura," explained Mandenas.
He explained that Persipura's own internal conditions will soon be on vacation, bearing in mind that the new League 2 competition will be discussed after the PSSI KLB on February 16, 2023.
"Several Persipura Jayapura players have so far signed for several League 1 teams after their contracts were completed."
Also Read: PSSI Announces List of Provisional Chairperson Candidates, Erick Thohir Is One of Those Who Passed?
In this regard, he hopes that the players who have been loaned out will later be able to rejoin the Persipura team if the 2022/2023 League 2 competition resumes.