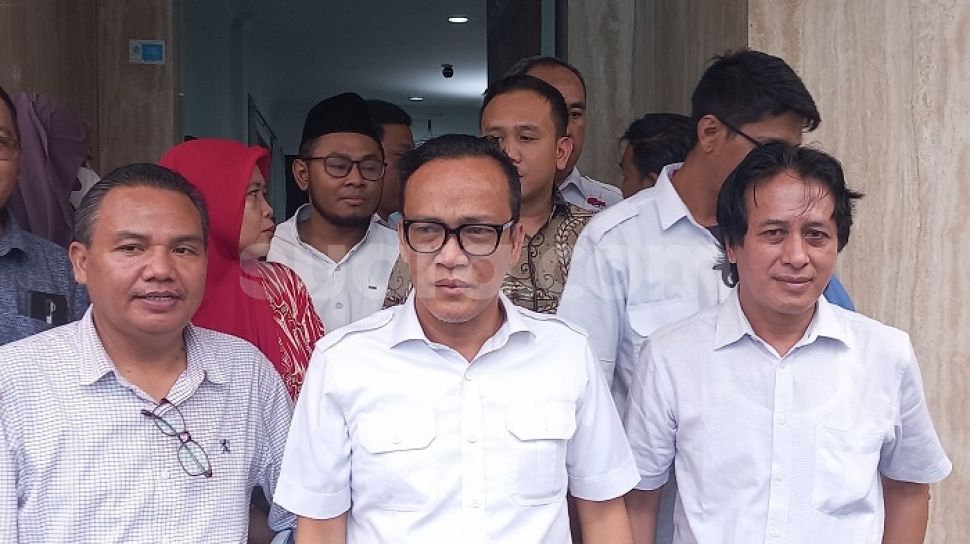 Suara.com – The volunteer group Jokowi Mania or JoMan carried out a surprising political maneuver ahead of the 2024 Election. How could it not be, they suddenly disbanded Ganjar Pranowo Mania (GP Mania), and shifted support to Prabowo Subianto to run as the 2024 presidential candidate.
The General Chair of JoMan, Immanuel Ebenezer, revealed that the reason for supporting the General Chair of the Gerindra Party was because of a firm figure. This is evident from Prabowo's loyalty to the Jokowi government because he accepted the position of Defense Minister.
The man who is familiarly called Noel even believes that Prabowo is a figure close to Jokowi. Because of that, his party decided to support Prabowo as a presidential candidate so he could continue Jokowi's various policies.
So, what are the traces of Immanuel Ebenezer's maneuvers like?
Also Read: Bharada E Sentenced to 1 Year 6 Months in Prison, Netizens Poke Jokowi and the National Police Chief
JoMan form
Initially, Immanuel Ebenezer formed JoMan volunteers to support Jokowi running in the presidential election. This support continued until the former governor of DKI Jakarta was finally elected president of the Republic of Indonesia.
During Jokowi's administration, JoMan volunteers have always been loyal to provide support for all policies made by President Jokowi.
Support Ganjar since 2021
While supporting Jokowi, Noel apparently decided to start channeling JoMan's support to Central Java Governor Ganjar Pranowo. He has also formed GP Mania or Ganjar Pranowo Mania since 2021.
Also Read: Officially Supported by Nyapres, Jokowi Volunteer JoMan Will Change Name to Prabowo Mania?
The naming itself was deliberately equated with President Jokowi. At that time, Noel claimed that JoMan volunteers had spread across 27 provinces in Indonesia, so that number could also be a source of support for Ganjar to run as a presidential candidate.
It didn't stop there, Noel even boasted that GP Mania's support for Ganjar would continue to increase if the PDIP cadre was officially declared a presidential candidate.
The reason JoMan volunteers provided support to Ganjar, instead of other PDIP figures such as Puan, was because they were seen as having the same commitment as Jokowi.
Ganjar is considered to hold ideals like the president to develop Indonesia. The former mayor of Semarang is also believed to be able to maintain President Jokowi's legacy and character.
GP Mania then declared support for Ganjar as a presidential candidate in the Tawangmangu area, Central Java on 1 November 2022.
Support Prabowo, form Prabowo Mania?
Unexpectedly, the direction of support for Noel and JoMan changed drastically in 2023. They suddenly disbanded GP Mania and shifted their support to Prabowo Subianto to become a presidential candidate in the upcoming election.
This change has also made various parties wonder whether JoMan will form Prabowo Mania volunteers.
Meanwhile, Noel sees Prabowo as a figure who is firm and loyal to the Jokowi government, so he deserves support.
Contributors : Syifa Khoerunnisa