We start the week at 'El Hormiguero' celebrating World Radio Day with one of the masters of the medium, the journalist Carlos Alsina. With the director and presenter of the morning program "Más de uno" on Onda Cero we will remember his best experiences on the radio throughout his long professional career.
Carlos Alsina is one of the most renowned journalists in our country, he has worked on major programs and is almost always closely linked to the radio.
It is not the first time that Alsina has visited the set of 'El Hormiguero', the last time was in 2021, where he spoke with Pablo Motos about the problems that social networks have generated in some media and politicians, at that time he opined about the coexistence of Pedro Sánchez with Pablo Iglesias.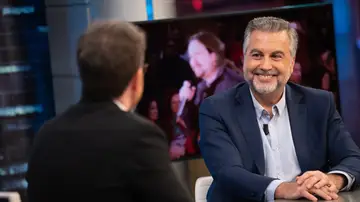 In addition, Carlos Alsina also remembered the first time he heard of Pablo Motos. Hallucinate with the story that our presenter has told us! Do not miss tonight, the interview with Carlos Alsina in 'El Hormiguero' at 9:45 p.m.