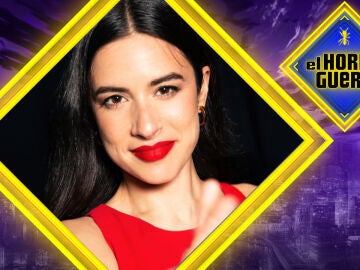 The week continues with a lot of music by the singer Blanca Paloma, who, after winning at the Benidorm Fest, goes to 'El Hormiguero' as the new singer and representative of Spain at the Eurovision 2023 festival in Liverpool.
Blanca Paloma already participated in the Benidorm Fest last year, but it has not been until now when she has managed to become the winner and thus be able to fulfill her desire to be the voice of Spain in Eurovision.
The Madrid native studied Fine Arts, but it was not until later when she began to join music bands, thus discovering her great passion and value in music. Her career as a professional is still booming, but the young woman has already published several songs such as 'Secret of Water' or 'Niña de fuego'.
This will be the first time that she has come to visit the program, some of her colleagues from past editions have already been here, and now it will be the turn of this imminent singer to accompany Pablo Motos on such a special night for her after having the opportunity to fulfill their goal by going to Eurovision with their song 'Eaea'.
Do not miss tonight's interview with Blanca Paloma, we are sure that she will have a lot to tell about her long-awaited participation in Eurovision. Tonight at 9:45 p.m. on Antena 3!