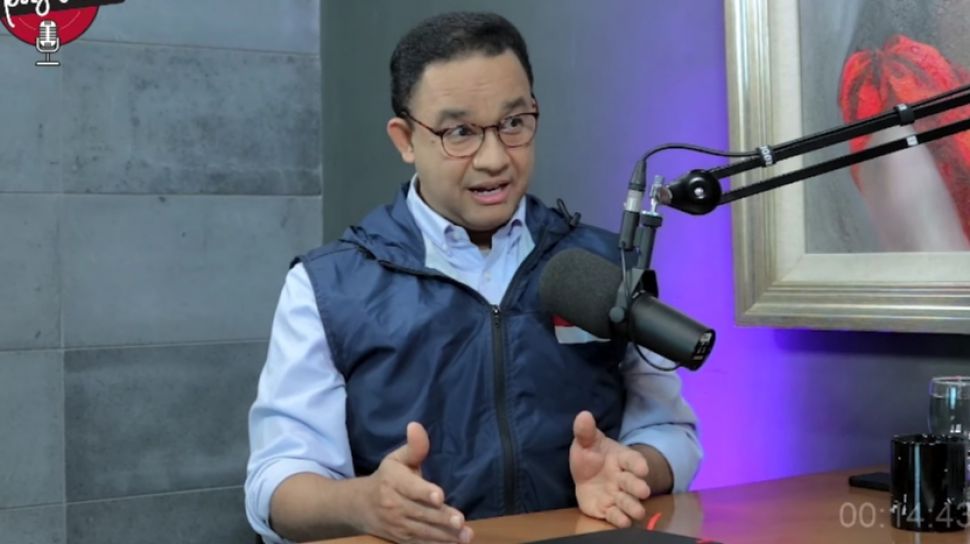 Suara.com – Presidential candidate Anies Baswedan expressed his opinion on three political figures. Among them are Ganjar Pranowo, Prabowo Subainto and Sandiaga Uno.
For example, Ganjar Pranowo, in Anies' eyes, is a good person and a fellow alumni of Gadjah Mada University (UGM) Yogyakarta.
"A governor who thinks about the people of Central Java and our old friends, both studied at Gadjah Mada. He is three years above me in class, but had time to interact there and was a good person," Anies said on Youtube Merry Riana quoted on Saturday (11/2/2023).
Then the second figure is Prabowo Subianto. In Anies' eyes, Prabowo is a pratriotic figure for Indonesia.
Also Read: Anies Baswedan Responds to the Polemic of the Promise of Not Running for President to Prabowo Subianto, Turns Out Not for the 2024 Presidential Election
"A patriot, a fighter who has dedicated part of his life to safeguarding Indonesia's sovereignty from starting as a soldier to now being the minister of defense," he said.
Third, Anies expressed his views on Sandiaga Uno. He considers Sandiaga a friend for a long time. Even his mother Anies and Sandiaga are also close friends.
"Our mothers are both teachers and we are a teacher's family. Pak Sandi is also a teacher's family, his uncle is a teacher, his siblings are teachers, all of whom are licensed teachers," he said.
"We have been friends for a long time and never imagined that friendship from mother to child would then walk together in the DKI Pilkada and serve together. So Mr. Sandi will always be a friend at any time. He and his family will always be our brothers at any time," he continued.
Also Read: The Sharp Words of the Chairperson of JoMan Regarding Ganjar, Threatened by the Truck Driver Community