Enjoy a unique title made in Spain. Red Column is offering the ability to play its 3 Souls game on Wii U for free forever.
In a month, the Wii U and Nintendo 3DS digital store will shut down forever, leaving more than 1,000 games in limbo. the spanish team Red Column has wanted to celebrate this farewell with a gift for all users. Until March 27, the closing date of the eShop, it will give away your Wii U 3 Souls game to all users so that they can play free.
To do this, it offers two options. You can request a 3 souls code for your region by asking directly through Twitter, or by filling out this form. They are two fairly simple ways, and always with the commitment to facilitate a game download code so you can enjoy it forever on your Wii U. Although you have to redeem it before the store closes.
3Souls is one of those games only possible with the peculiar nature of Wii U. With the action split between TV and GamePad screen, players must overcome a series of puzzle and platform challenges in which they must maintain divided attention at all times and switch between characters on the fly. Now you can give it a try and play this curious Wii U title totally free. And have it forever!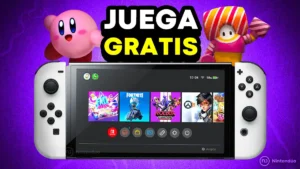 We have compiled the 30 best free games on Nintendo Switch (in 2023) so that you can have a great time without spending a single euro.