Almost 30 years ago the first 3D Sonic game was released, and a team wants to revive it with a remake that is as faithful as it is spectacular.
Long before it came Sonic Frontiersalready in the classic 16-bit Mega-Drive, SEGA's blue hedgehog dared with three dimensions. Sonic 3D Blast was the first 3D Sonic game.and this remake that a small team of fans is doing updates it to the times with some spectacular graphics and appearance.
An idea that is born 27 years after the release of the original game, which came to both Mega-Drive (Genesis) and Sega Saturn, with an isometric view that simulated the three-dimensional effect and a slightly slower proposal than its 2D platforms. The check SegaSonicSaturn on Twitter has released a preview of his project, for which he is seeking 3D modelers and animators, showcasing modernized graphics and a free camera system. The current result already looks great:
It is a project nonprofit with which a group of fans simply wants to pay tribute to one of the most forgotten games of the blue hedgehog. Now that SEGA claims to be working on the new game after Frontiers, and has also confirmed that will release another 2D gameMaybe it's a good time to take a look at this project and give it the push it needs.
And you, would you play this? remake de Sonic 3D Blast?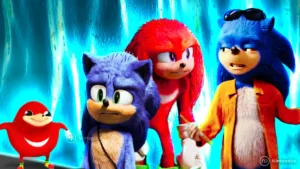 Do you think you have captured all the references, winks, secrets, details and curiosities of Sonic 2 The Movie? Take a look at this video!