One of the Nintendo Direct announcements is this new Switch game that costs less than €1 and is causing a sensation in Japan.
If you want to look for cheap titles for the hybrid, surely you have already seen our selection with the best cheap Switch games for less than €2. What if we lower the bar further? In the Direct of February 8, a new nintendo switch game what has come out for sale for less than €1 forever, and that is causing a furor in Japan.
His name is WBSC eBaseball: Power Pros and is part of the most popular baseball game series among the Japanese public. This installment has fully embraced eSports along with the World Baseball Softball Confederation. Designed for novices and experts alike, it allows you to enjoy quick games in which you can pop the ball with the bat or trick the batter with your pitches.
Also, you can create your own team full of characters from the Power Pros universe, being able to also play matches against friends and strangers both offline and online and celebrating championships over the internet. It has a lot to offer, and the best part is that it does so at a remarkably low price.
Do you dare to try WBSC eBaseball: Power Pros? You rarely see a new Nintendo Switch game announced in a Direct and with a sale price of less than €1 (€0.99). With Gold Points you could even get free!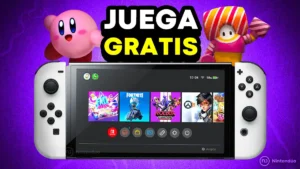 We have compiled the 30 best free games on Nintendo Switch (in 2023) so that you can have a great time without spending a single euro.
Nintendo eShop