'Tierra Amarga' reaches its final stretch. The fiction that has conquered the afternoons on Antena 3 is about to say goodbye forever and say goodbye to the fans.
If there is something that the followers of 'Bitter Land' have had a particularly bad time with, it has been with all the characters who have died throughout these four seasons.
Some losses have hurt more than others, but the truth is that we did not expect any of them. We review which have been the ones that have marked us the most!
Hünkar, the most painful goodbye
With Hünkar we experienced one of the most painful deaths in 'Bitter Land'. Behice and Hünkar met in the ruins, the matriarch had discovered that Müjgan's aunt was a criminal and asked her to stay away from Fekeli.
Behice felt cornered and did not hesitate to stab Hünkar and leave all fans of the series speechless. The matriarch collapsed to the ground, bleeding, and Behice was gone without a trace.
Demir found his mother's lifeless body hours later, starring in one of the most tragic moments in memory. Everyone mourned the loss of him, even his enemies.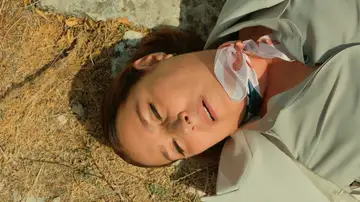 Yilmaz, his death came at the worst time
When we had not yet recovered from the death of Hünkar, the fans of 'Tierra Amarga' received another hard blow: the death of another great protagonist. Yilmaz and Züleyha had finally gotten to be together, they were divorcing their respective partners, and they had bought the land that would be their home.
But an unexpected accident changed the course of events. Demir tried his best to save his life, but to no avail. Yilmaz said goodbye to Züleyha with a message that left us frozen: "I have loved you all my life."
Züleyha was left broken with pain, she never finished overcoming her death, although her life went on.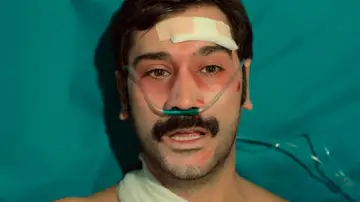 Behice, the villain who took her own life
Behice was Hünkar's murderer, and in the last moments of her life, she chose to acknowledge him. Even though Müjgan tried to help her, she stood up to Fekeli to the end…she tried to kill him! Finally, she threw herself off a cliff before the impotence of having been cornered. This was the goodbye of the woman who took Hünkar's life.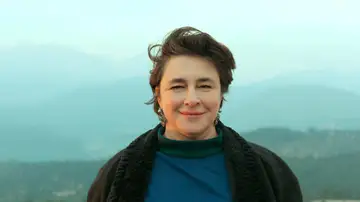 Müjgan, a journey without a return ticket
Müjgan's death was another of the most unexpected. When she had finally managed to rebuild her life with Fikret and after the hardship she had had with Yilmaz, the young woman decided to start a new life away from Çukurova.
Müjan travels to Istanbul for work and to find a house for herself and her son. However, the plane she is traveling on has an accident and no one survives.
Fikret, Fekeli and Lütfiye were together when they broke the news on the radio. They were celebrating that Fikret was going to propose to Müjgan on his return, but the news changes Fikret's life forever. He happens to be the father of Kerem Ali.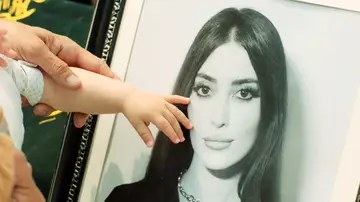 Sevda and Ümit, who embittered Demir's existence
Ümit came into Demir's life to turn it upside down. The young woman was the daughter of Sevda, and it was a drama until they both discovered it. Once Sevda found out that Ümit was her daughter, he began to take sides with her and helped her with her obsessive love for Demir. She wanted to separate Züleyha from Demir!
In a fit of jealousy from Ümit, on the verge of leaving with his mother for Istanbul to start a new life, he decided to shoot Demir. What she did not count on, is that Sevda loved Demir as if he were her own son, so she stood in front of him to protect him, her bullet hit her. She died on the spot! And it was her own daughter who took her life!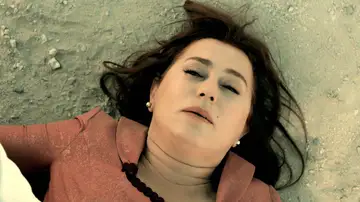 For her part, Ümit, remained alive and tried to blackmail Demir. She Made him go to jail for Sevda's murder! The doctor was the beginning of the end of the young man.
Züleyha, fed up with her family's happiness being embittered and after her son was kidnapped, had a heated argument with her where she ended up shooting her. The young woman she collapsed to the ground! Züleyha fled and it was Hakan who picked up her body. Gümüşoğlu, who was already looking after the good of the young woman, threw Ümit's car with his body inside into a ravine… he made everything look like an accident!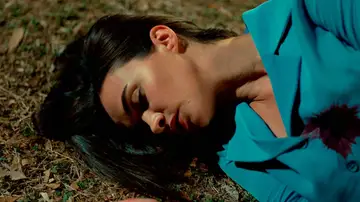 Demir, the longest death
If there is a death that kept us in suspense for several chapters, it was Demir's. After some criminals stormed the Yaman mansion, Demir disappeared without a trace.
Züleyha broke into a thousand pieces again and there was much speculation about her death… No one knew where she was! As the police were chasing him, it was thought that he had fled or been kidnapped, however, Abdülkadir's men killed him on the same day of the attack. But they kept him in a fridge for months until the police discovered his body. It was a heavy blow for all the Yaman! They still hoped that she had run away… Züleyha was left a widow!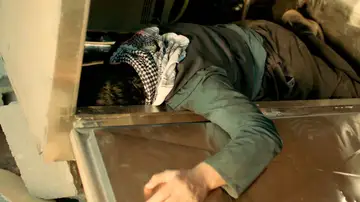 The best man in Çukurova, Fekeli, left
Following Demir's mysterious death, Fekeli began to investigate on his own… He knew that Hakan Gümüşoğlu had a lot to do with his disappearance and subsequent death, so he went to Ismir. There he found out that Mehmet was Hakan! However, before telling anyone, he went to threaten Abdülkadir, who had lied to him. As soon as she left his office, Keskin issued a death warrant against him. His men injected a lethal poison into his body, and the man lost his life, appearing to have had a heart attack.
All of Çukurova received his death with great sadness, especially Fikret, Lütfiye and Züleyha. The kindest and fairest man in town was leaving.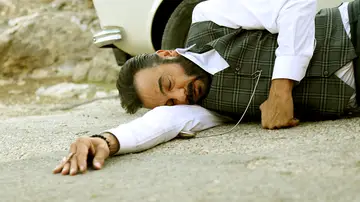 The accident that took Gülten and Saniye
Züleyha's best friends were left in a tragic accident that shocked everyone. Çolak and her son were going very fast on the road, while they were changing a damaged tire on the car. They took them both ahead! Saniye died instantly and Gülten was taken to the hospital in a very serious condition, where in the end, she ended up losing her life. Both left a tremendous void in the hearts of Gaffur, Üzum and Çetin.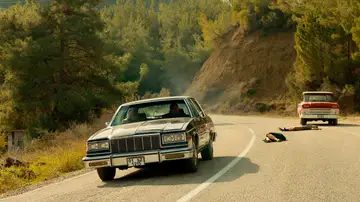 Hakan died to save Züleyha
The most recent death of 'Tierra Amarga' and the last one that has shocked its fans has been that of Hakan Gümüşoğlu. A person who has had his lights and his shadows, but with whom Züleyha finally decided to marry and give him her heart. They were a newlywed couple! And they were very happy together.
However, the tragedy came back to the young woman's life. Betül sneaked into the mansion and shot her to try and assassinate her… But Hakan got in the way of the bullet! The young man gave his life to save Züleyha. He was taken to the hospital, but ended up losing his life. Züleyha lost her love again.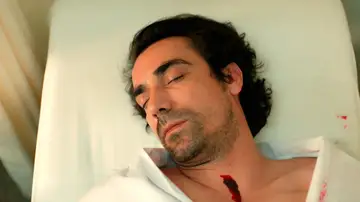 This has been the toughest goodbyes we've had to experience throughout the entire series. Much-loved characters to whom we have had to say goodbye. They will always be in our hearts! Don't miss the final stretch of 'Bitter Land', from Monday to Friday, after 'Original Sin'.