Joaquín Reyes and Ernesto Sevilla have come to 'El Hormiguero' to flood the set with their sense of humour. The actors visit Pablo Motos to talk about 'Pobre Diablo', an animated series for adults.
After remembering his time at the Goya in one of the most notorious galas of recent years, comedians have taken the opportunity to tell some of their most incredible stories. The guests have been friends for many years, and therefore have experienced moments of all kinds.
The peculiar use of the photocopier
The actors studied Fine Arts at the University of Cuenca and there they lived some unforgettable moments. Pablo has asked them about the 'tradition' of making photocopies of their ass.
Joaquín has recounted, perhaps in too much detail, the reason why this began to become fashionable. In addition, he has revealed the message that was left on the machine due to the tremendous increase in demand… Unmissable!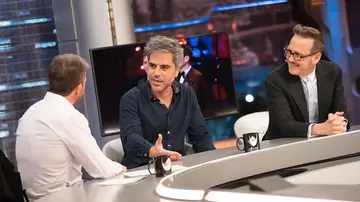 A surreal artistic technique
During their time at the faculty, as they have commented, the professors tried to get the students to innovate as much as possible in their artistic techniques. However, one of his companions went too far.
Ernesto has spoken about a student who got worse grades than the rest because his type of painting was very classical, for this reason, one day he decided to reinvent himself. He made a painting with different textures of brown and concluded the exhibition by saying: "I have painted this painting with shit."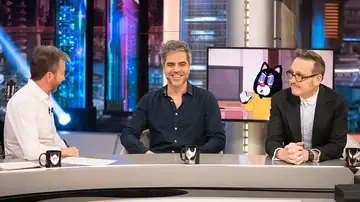 confusion of stories
The synergy between both guests is such that they have confessed to confusing the anecdotes between them. Pablo Motos has asked them about this circumstance and they have stated that this is something that only happens to Joaquín.
To demonstrate this circumstance, Ernesto has recounted how he met Kárpov at the Albacete station. "He tells it so well that I recreate it … It's his fault!", His partner said.