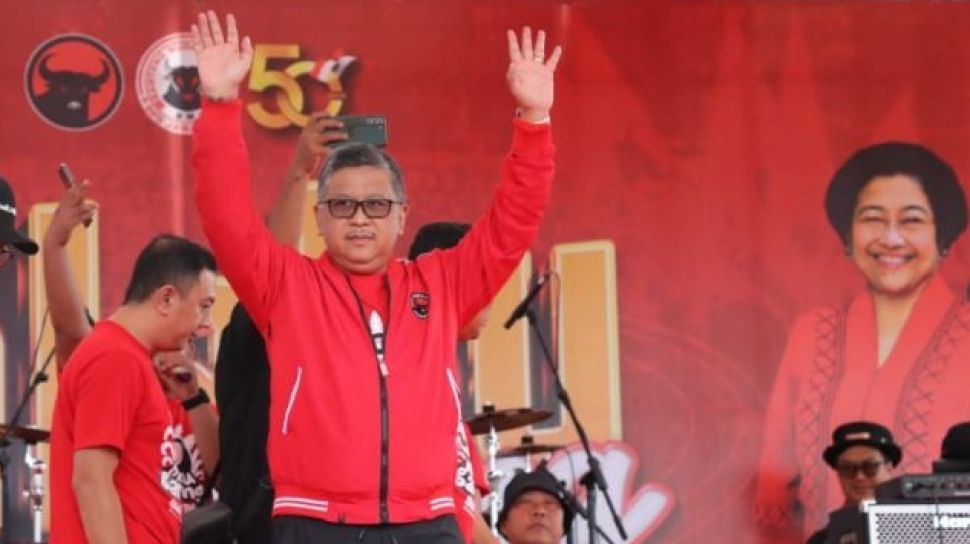 Suara.com – PDI Perjuangan Chairperson Megawati Soekarnoputri already has several names of candidates for the presidential candidate who will be carried out in the upcoming 2024 Presidential Election. The name comes from a PDIP cadre.
This was conveyed by the Secretary General of the PDI Perjuangan DPP, Hasto Kristiyato. Hasto explained that the names were already in Megawati's hands.
"Yes, there are already several names, but we are still waiting to be announced at the right time," said Hasto Kristiyanto after inaugurating the Chair of the East Java Indonesian Young Bulls (BMI), at the Ponorogo Arts Building, Sunday (26/2/2023).
Hasto said, to determine the candidate to be chosen as a presidential candidate, he continued to pray to choose the best. Not only for PDIP, but for all Indonesian people.
Also Read: Candidates for President in Megawati's pocket, Hasto Kristiyato: We are carrying candidates from the womb of the PDIP!
In addition, Hasto also asked for the prayers of all Indonesian people so that the PDI-P would be guided to choose the best presidential candidate who sided with the people and the glory of the nation.
Even though he has not yet named a name, Hasto said that the PDI Perjuangan presidential candidate he is carrying is a figure born from the womb of the party.
According to him, the presidential candidate is not only good at imaging.
"We are carrying a candidate from the womb of the PDIP. Later we will announce it at the right time. The name is already there," he said.
Regarding the appearance of the name of a presidential candidate that is being carried by another party, Hasto stressed that the PDI-P respects the constitutional rights of every citizen as well as the coalition of parties carrying it.
Also Read: Heavy Responsibility, Said Hasto PDIP Look for Leaders Who Are Not Just Imaging
"We have to respect their efforts to build political communication. We have our own internal party mechanism," he said. (Between)